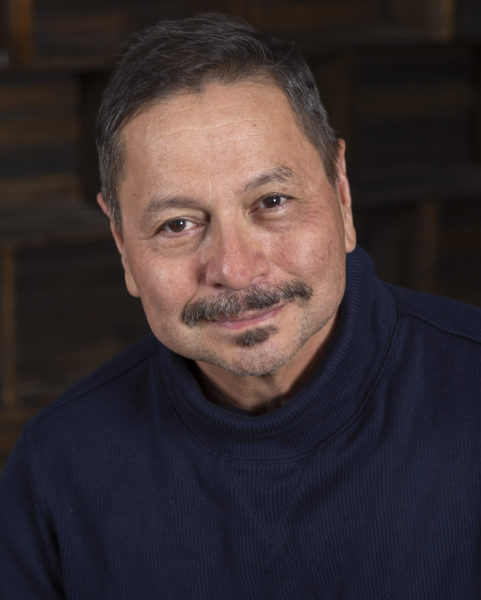 Note: Dr. Randy Fair, who wrote this article, is the author of Southern. Gay. Teacher. https://southerngayteacher.com.
LGBTQ Southerners, especially if they are also people of color, often face difficulties when trying to have their stories told.  Seven time Lambda Literary Award winner, Michael Nava is no stranger to this difficulty, and this is why, as the managing editor of Amble Press, Nava wants to give writers from marginalized groups a chance to have their stories heard.
In his first novel, Nava created the now well-loved character, Henry Rios.  However, in the mid eighties, editors were unsure of what to make of a protagonist unlike any they had seen before.  Rios is gay, Latino, and the son of an immigrant.  But Nava says that he isn't sure that all of Rios' multiple identities registered with editors, "A couple of the editors who rejected the book wrote me that, while the book was well-written and they liked it, they couldn't sell a book with a gay protagonist (this was 1985-84) or that they didn't see an audience for it." The editors were so taken aback by Rios' gay identity that most didn't even consider the other aspects of Rios' background.
Despite not having any overt statements that Rios' Latino ethnicity was a problem, Nava believes that it did make it harder for his work to be published. Nava says,  "At that point, Latinos were barely acknowledged as a racial group, much less were publishers interested in presenting the experiences of that community. It was the dark ages — not that, in terms of big publishing, things have improved that much. The industry is still dominated by white, straight, cis-people. Now we are seeing with the BLM movement a mea culpa on the part of the literary establishment with respect to Black writers, but where have these people (the literary establishment, I mean) been for the last fifty years when — outside of a handful of exceptions –Black writers were similarly experiencing difficulties in getting published?"
With the continuing obstacles minority writers face in the publishing world, Nava decided to partner with the owners of the well-known lesbian press, Bywater Books, to establish a press that would offer an opportunity for even more LGBTQ people. Nava says that "they [the owners of Bywater Books] wanted to expand beyond lesbian writers to include a broader spectrum of queer writers, especially writers of color. They started the press and acquired the first book for it — As If  Summoned by Death by Alan Rose due out on December 1 — but without a separate editor for the imprint. It happens that I had the same idea and wanted to start my own small press but realized that it required more capital and staff than I could commit to it. So, when Salem West at Bywater asked me if I would be interested in becoming managing editor of Amble, I was totally down for it."
Nava hopes that he will have a wide range of submissions to Amble Press, "I'd like Amble to be a launching pad for emerging LGBTQ writers as well as a home for more established writers who, because of the polite but pervasive homophobia of the big publishers, find it difficult to place their work there. I am interested in publishing not only gay male writers but bisexual writers, transgender writers, and non-binary writers, particularly, again, writers of color." While Nava wants his writers to come from a broad range of ethnicities and span the range of the LGBTQ community, his desire for diversity doesn't stop there.
"I'd like Amble to be a launching pad for emerging LGBTQ writers as well as a home for more established writers who, but I am also interested in publishing not only gay male writers but bisexual writers, transgender writers, and non-binary writers, particularly, again, writers of color." – Michael Nava
He also would like to see geographical diversity in the writers who represent Amble Press.  Nava believes, "Part of Amble's commitment to diversity is also to geographical diversity; I can't believe that all the queer literary talent out there is located only in California and the Eastern Seaboard. The South particularly has a rich tradition of regional writing and I expect that there are many LGBTQ writers, Black, Latinx and White, who carry on that tradition with a  modern sensibility. I think of a writer like Dorothy Allison, writing about being a poor, white, young lesbian in the rural South in her brilliant short collection, Trash, which was originally published by a small press; I would love to publish a Southern writer as good as Dorothy. Southern writers have a different and compelling story to tell us about the experience of being queer. I want to read those stories."
Amble Press is open to many different types of books.  Nava says he would like to see a wide range of submissions including: crime fiction, sci fi, speculative fiction, YA books, graphic novels, or anything that constitutes contemporary literature.  The only works that Nava is not interested in are poetry, self-help, and academic titles.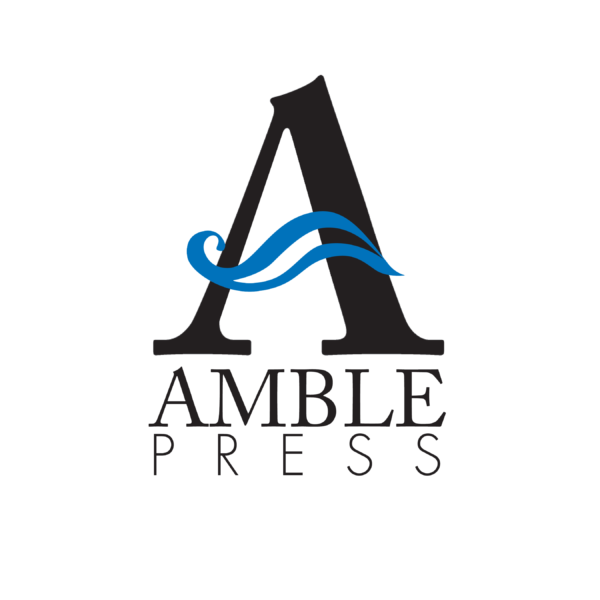 Nava and Amble Press are already off to a great start.  The press' first publication, As If Summoned by Death by Alan Rose is due out December 1st.  Coming out in 2021 will be works by Joe Okonkwo, Matthew Clark Davison, and Nava himself.   From these initial efforts, Nava hopes to include many other minority writers because he knows the importance these works can bring to people who haven't seen themselves represented.  Nava has heard from people who have told him what his own works have meant to them.  He tells the story of a couple of experiences where he has heard from some of his fans, "I remember I did a reading at my alma mater, the Colorado College, and afterward a young woman, a student, came up to me and quietly told me she was a lesbian, though not out to anyone, and was grateful to have been able to hear me read and talk. Recently a straight Latino crime fiction writer wrote me a note saying that Henry Rios was an inspiration to him when he was an aspiring writer."
Carved in Bone, Nava's latest Lambda Literary Award winner, continues the story of Henry Rios, the character so many readers have fallen in love with over the years.  While many readers are moved to see a character who is gay, Latino, and the son of an immigrant, Rios transcends any attempts to categorize him, and with the creation of this character, Nava has given us a protagonist that is both specific and universal.  It is this sensibility that Nava will undoubtedly bring to Amble Press.