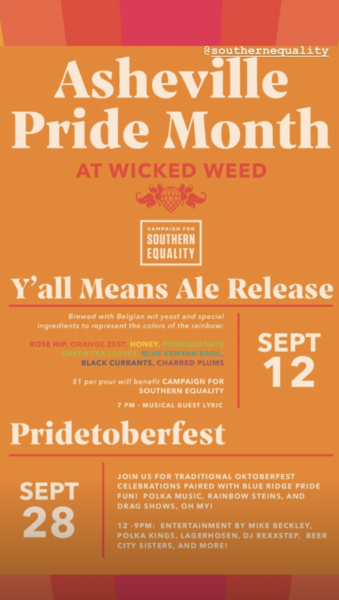 Blue Ridge Pride is right around the corner, and this week we're teaming up with Wicked Weed Brewing to get in the spirit!
On Thursday, September 12 Wicked Weed Brewing is releasing a new beer honoring the LGBTQ community in Western North Carolina and sending a welcoming message of inclusion for all. The beer, called Y'all Means Ale, will support the Campaign for Southern Equality's work toward legal and lived equality for all LGBTQ Southerners. One dollar from each pour will benefit CSE.
Join us and Wicked Weed the night that Y'all Means Ale is released! Drop by the brewery's flagship location, say hello to our team at the Campaign for Southern Equality, try Y'all Means Ale, and learn more about how you can get involved with this work.
Here are all of the details:
What:

Beer launch for Y'all Means Ale, a new beer to benefit the Campaign for Southern Equality

Where:

Wicked Weed Brewing 

Address:

91 Biltmore Ave, Asheville, NC 28801

When:

Thursday, September 12,

6 – 10 PM, featuring music by Leeda 'Lyric' Jones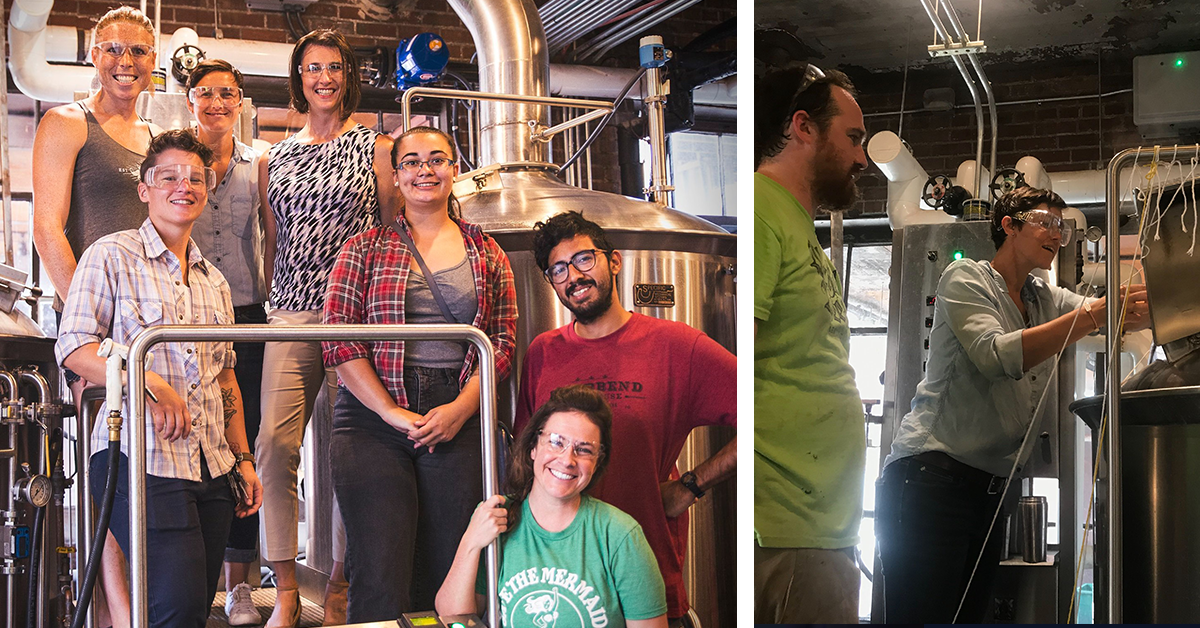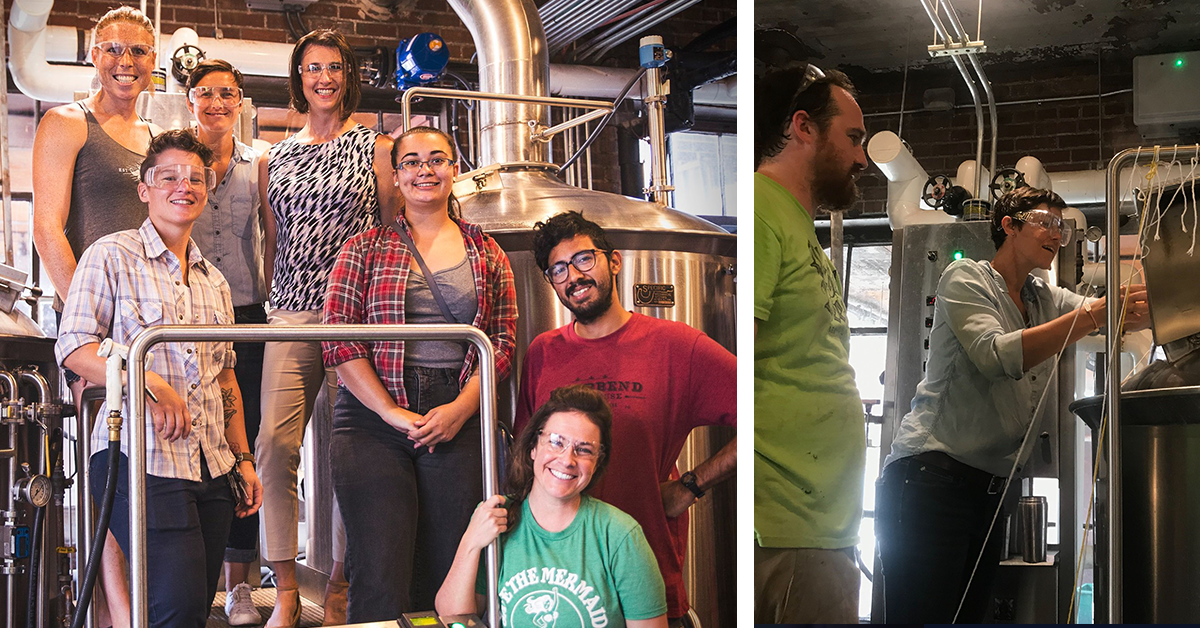 The beer's name riffs on "Y'all Means All," a motto in CSE's work across the South. The other cool thing? The recipe for the beer, crafted by one of Wicked Weed's founders and brewer, Jessica Dickinson, consists of ingredients that represent different colors of the rainbow, such as honey for the color yellow, rose hips for the color red, and smoked plums for the color violet.
Our team at the Campaign for Southern Equality had so much fun working with Wicked Weed's team during the actual brewing process for Y'all Means Ale and saw firsthand the passion and spirit that went into crafting this beer. We're so grateful for a Southern business like Wicked Weed that is leading with its values and tangibly supporting our work to build a South where all LGBTQ people can thrive. 
If you can't make it on Thursday, Y'all Means Ale will be on tap for the next few weeks at Wicked Weed! Learn more about this partnership.