As we look toward the beginning of fall, the Campaign for Southern Equality team is kicking it into high gear and getting ready for a busy few months of community events and voter registration drives.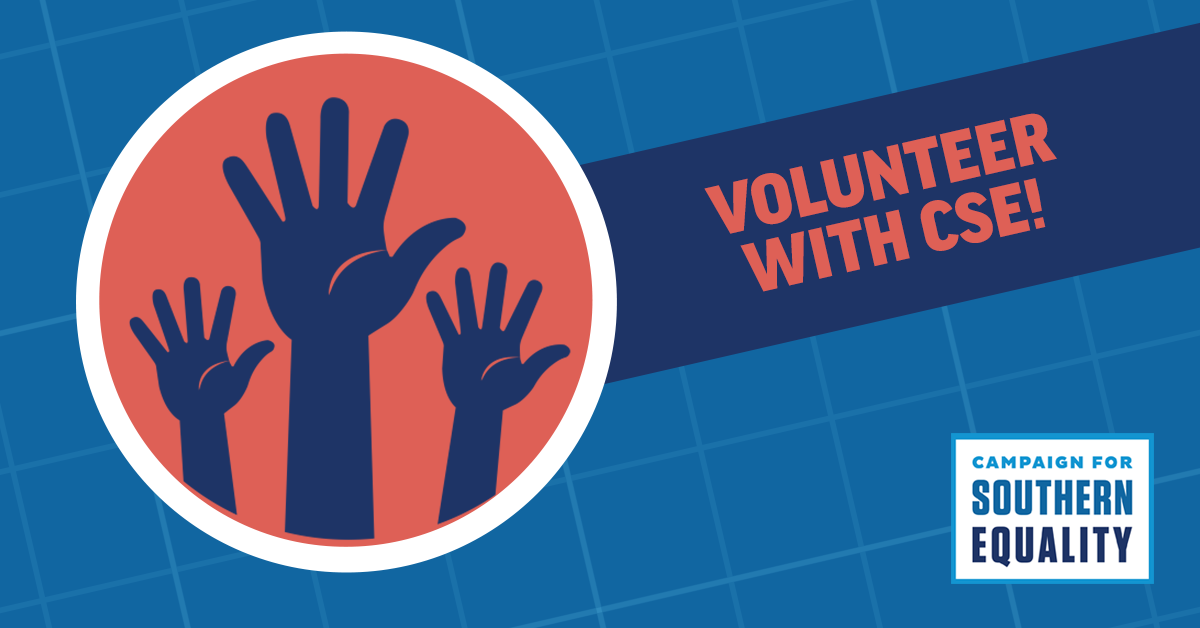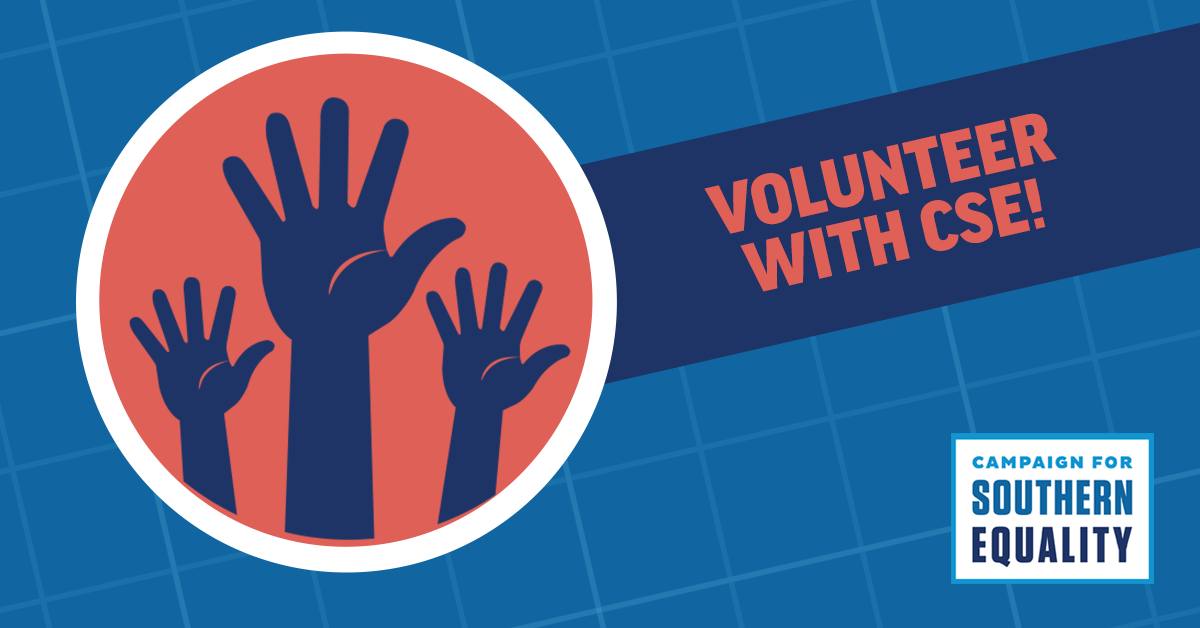 We've been so grateful for your support in the past – whether you signed a petition, shared something on social media, or made a donation. And now, we hope you'll join us by signing up as a Campaign for Southern Equality volunteer! 
Click here to let us know that you're interested in becoming a volunteer!
There are a lot of ways to plug in, from helping at our Pride booth, to registering voters, to being part of our rapid response organizing efforts.
We already have two in-person volunteer trainings scheduled for this month in Asheville, and we want to see you there! On Wednesday, September 11th from 6-7pm and Thursday, September 19th from 7-8pm, our staff members will walk you through all of the details on becoming a CSE volunteer.
Can't make those trainings? That's OK – sign up as a volunteer and we'll get in touch with a training time that works for you. Or email our staffer Leila directly at leila@southernequality.org to arrange an orientation.
Volunteering with CSE means joining a team that is laser-focused on securing lived and legal equality for LGBTQ Southerner and standing shoulder to shoulder with other communities fighting for civil rights. Creating change in the South takes a team effort, and we're excited and thankful to share this work with you.
Volunteer for the Campaign for Southern Equality today in Asheville and let's get started together!