Tonight, May 14 at 9pm ET, REVOLVE AVL will host Southern Equality Studios, a project of the Campaign for Southern Equality, for Home School, a virtual discussion with artists and audiences in Western North Carolina and around the country. The panel, "Queering the Distance: Artists Respond to COVID-19 and Social Isolation," will be moderated by Bernard Welt and will feature Al Murray and Liz Williams, artists and staffers at the Campaign for Southern Equality.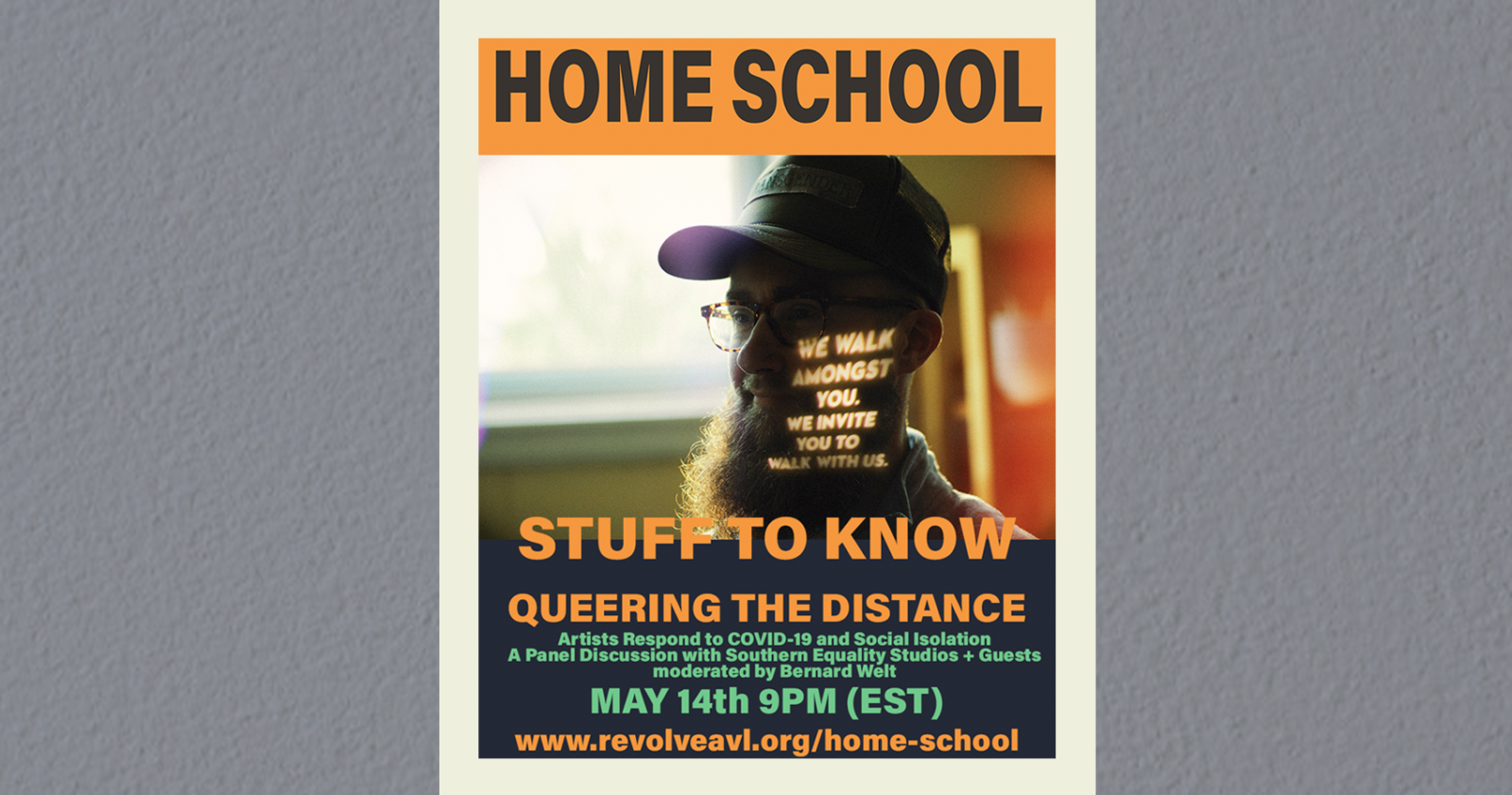 Other panelists include photographer Annie Flanagan; historian and artist Andy Johnson; Hunter O'Hanion, director of the Stonewall National Museum & Archives; Steven Evans, Executive Director of FotoFest; and Chelsea Dobert-Kehn, artist and editor for Queer Appalachia and Electric Dirt.
Learn more about the virtual discussion – and RSVP – by clicking here!