Join us for "Meeting the Moment Wellness Workshops," a series of conversations geared toward shared community and collective resilience as we confront an unprecedented wave of anti-LGBTQ attacks and work to leverage increasing public support for LGBTQ equality. Take a look at each of the workshops below, and RSVP.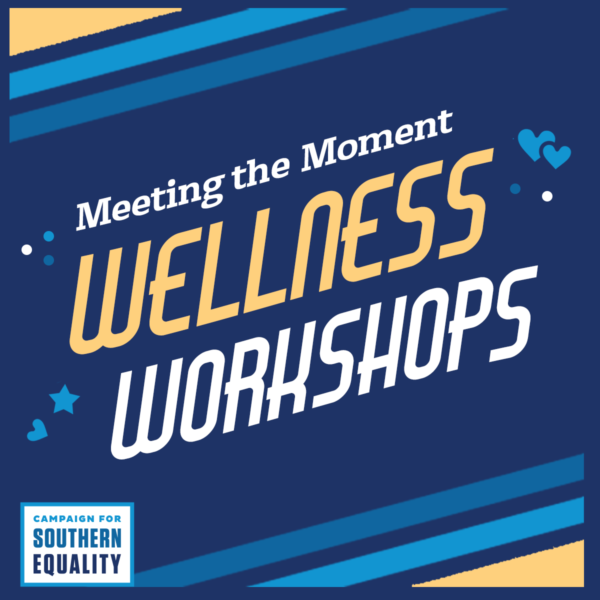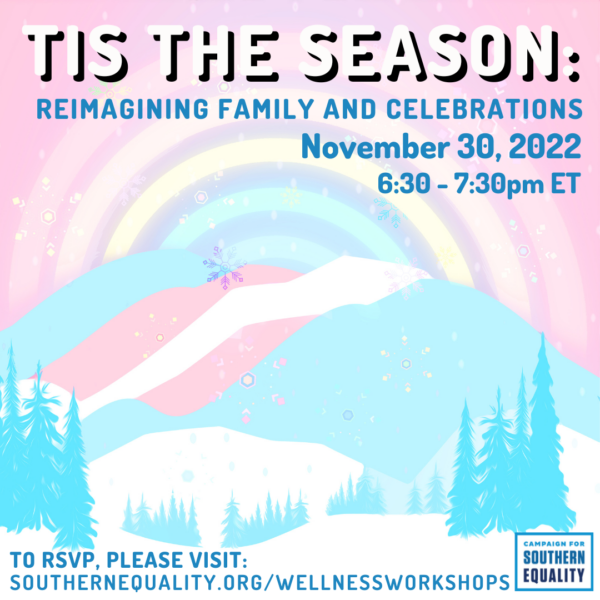 Tis the Season: Reimagining Family and Celebrations
Wednesday, November 30 • 6:30-7:30pm ET
Baby all we want for the holidays is dignity, respect and freedom. We'll discuss ways to navigate the inflated pressure of the holidays.

Special Guest: Everette R. H. Thompson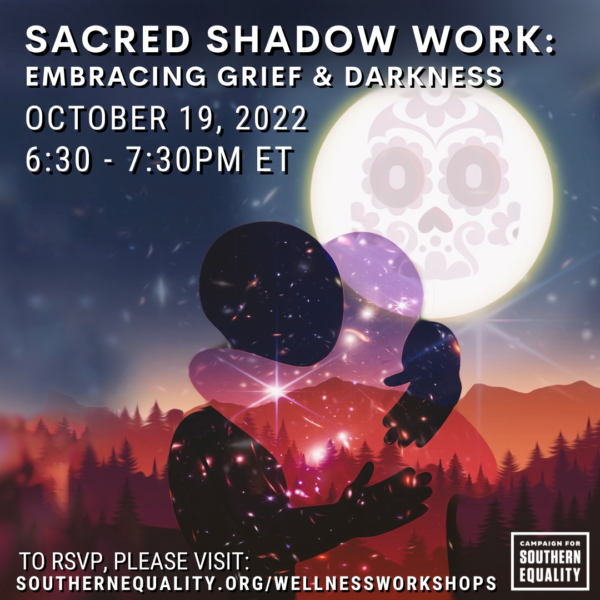 Sacred Shadow Work, Grief and Darkness
Wednesday, October 19 • 6:30-7:30pm ET
We are not afraid of the darkness. We'll discuss spirit, grief, and the power of memory, reflection and ritual. Watch here.

The special guest for this session is Thelma J. Hall-Gordon, a 30 year veteran social worker and hospice worker. She has received numerous awards for our stellar counseling practices. She is also a supportive parent of a gay child.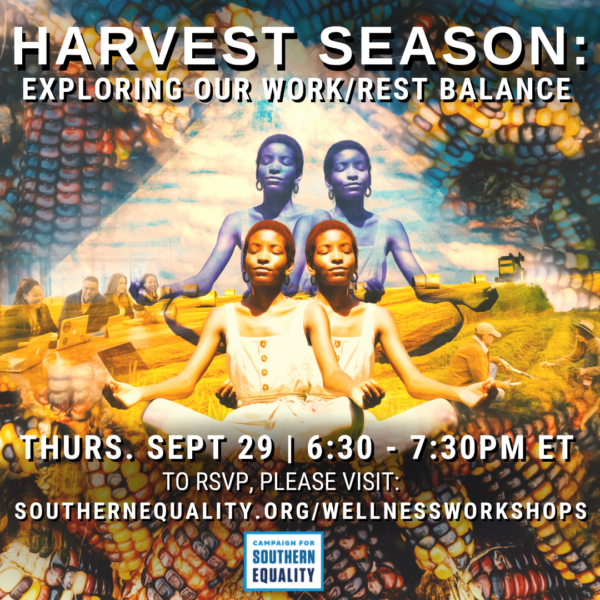 Harvest Season: Exploring Our Work / Rest Balance
Thursday, September 29 • 6:30-7:30pm ET
Let's explore "intentional rigor"…and rest! We will discuss how we manage both an active and a restful life. Explorations on healthy ways to intentionally work/activate, and cycle in ways of relaxation and reflection. Watch here.
Special Guest: Reverend Duncan Teague
Learn More About Meeting the Moment
Following a brutal legislative session and the Supreme Court ruling in Dobbs, we are entering a new chapter in the movement for LGBTQ equality. Despite resounding national support for LGBTQ equality, we face unrelenting political attacks from far right extremists. That's why the Campaign for Southern Equality is inviting you to join us in Meeting the Moment in the LGBTQ South. Together, we can empower the LGBTQ community in the South to Take Action, Take Care, and Take Steps to Prepare.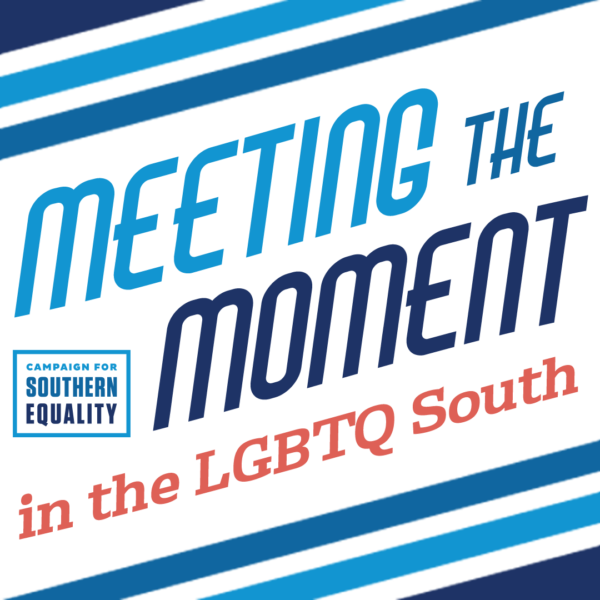 CSE's Healing & Resilience Work
Undergirding every area of our work at the Campaign for Southern Equality is a recognition that pushing forward on lived and legal equality for LGBTQ Southerners has an impact on activists' fundamental health and wellness. Through our Healing & Resilience program, we focus on equipping the CSE community – including staff, partners, and advocates – with the necessary tools to care for ourselves and one another, while doing the work to secure justice and equality for LGBTQ Southerners.