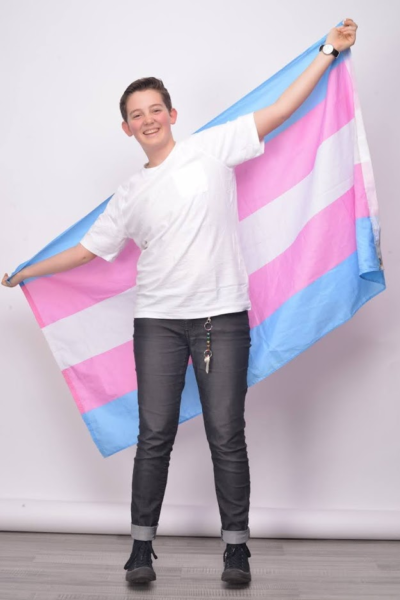 For the entirety of Donald Trump's presidential administration, I have been afraid and angry. Afraid that protections afforded to marginalized people in past years would be reversed by Congress or the President himself, afraid of waking up to more disheartening and disgusting news, and angry that we as a nation allowed a racist, anti-LGBTQ, misogynistic, lying demagogue to lead our country, with the help of many members of Congress who stood by his side.
My only hope was that with enough hard work from nonprofits and individual people around the country, we could give Trump the boot and elect a new administration that cared for people besides themselves, and I daresay that we did just that. In the past few years, we have endured deep anxiety, grief, fear, and despair, but we were able to effectively transform that pain into action by electing Joe Biden and Kamala Harris to lead our country for the next four years. 
Thanks to hard work and strategic grassroots organizing that took place in every state across the country, Democrats now have control of the White House and both the Senate and House for the first time in ten years. The Biden-Harris Administration is shaping up to be one of the most diverse presidential administrations on record, with likely approval of our first openly gay Cabinet member, Pete Buttigieg; our first Indigenous Secretary of the Interior, Deb Haaland; our first Black and South Asian-American Vice President (and the first woman! How has it taken us this long?); our first transgender national official to be confirmed by the Senate. Many other new roles will be held by people that look more like the people of the United States than any previous administration. 
We have fought long and hard to get here, and now, our work is long from over. The urge to become complacent has tugged at me with the promise of a more queer- and POC-friendly administration but as we have learned repeatedly through history, the promise of progressive policies will not be realized without our continued pressure and engagement. Being a queer person was dangerous during the Trump Administration, and it will continue to be dangerous during the Biden-Harris Administration, especially in the South. Already, the legislature in South Carolina, where I live, has advanced an anti-abortion bill, and anti-transgender bills are pending in Alabama, South Carolina, Kentucky, and Mississippi, among others. Other similarly challenging legislation is likely to manifest in the coming months and years at the state level. 
Democracy means continuing to participate even after elections, and it means paying attention to policies being introduced at the local, state, and federal level. – Eli Bundy
Now is a chance to celebrate. We should endeavor to find hope in the many firsts of this administration. I am really looking forward to not being afraid to check the news for fear of a new bill in Congress or an executive order that could endanger our lives and collective well-being, and I am cautiously hopeful for improved policy on immigration, the climate crisis, protections for LGBTQ+ people, systems of racial oppression, and healthcare during the Biden-Harris Administration. 
While the past few months (and years) have been intensely frustrating and even painful, we are now witnessing democracy prevail before our eyes. Campaigning, donating, organizing, volunteering, and voting are key components of democracy that we exercised to get here, and we cannot forget them now that a new president works in the Oval Office. Democracy means continuing to participate even after elections, and it means paying attention to policies being introduced at the local, state, and federal level.
Let's all take a chance to celebrate and breathe a collective sigh of relief, and then let's get back to work to fight for a more equitable and just world for all of us.