Today, hours after being sworn in as President of the United States, Joe Biden signed a series of executive orders, including one directing all federal agencies to implement the U.S. Supreme Court's Bostock v. Clayton County ruling, which found that federal laws prohibiting discrimination based on sex protect LGBTQ people from discrimination. Even after the Bostock ruling, President Trump continued to push discriminatory anti-LGBTQ interpretations of federal law.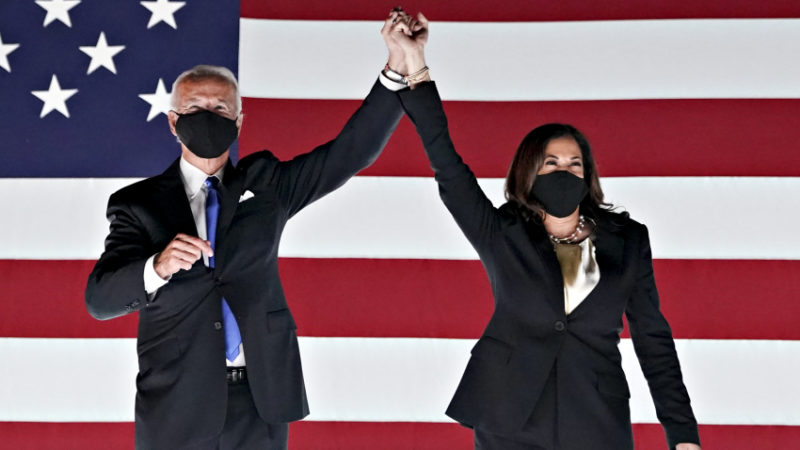 The executive order is an important step forward, but to ensure LGBTQ Americans are fully protected at the federal level, including in federal programs and places of public accommodation, the U.S. Congress must pass comprehensive federal nondiscrimination legislation like the Equality Act.
President Biden also rescinded many of Donald Trump's most regressive and discriminatory policies, including his immigration ban on residents of many predominantly Muslim countries and funding for his border wall. In the coming days he plans to revoke Trump's ban on open service for transgender Americans.
Allison Scott of the Campaign for Southern Equality said today:
"Today, I feel hope. Seeing President Biden move so swiftly to express strong support for LGBTQ people like me is a first step in addressing the damage and pain of these past four years. The fact that some of his first actions in the White House will include dismantling racist policies and restoring dignity to transgender service members show the new administration's readiness to match rhetoric with tangible action.
"I hope that President Biden's first days in office is a preview of what's to come under his Administration. For the one-third of LGBTQ Americans who live in the South, bold action from the federal government is especially critical, since so many state legislatures have remained hostile to important issues, despite popular support for reform from constituents. We urgently need President Biden and the U.S. Congress to address a wide range of harms – from economic hardships and health care disparities to anti-LGBTQ discrimination and the violence of white supremacy. There's no time to waste."