Ashley Arrington,
Secretary
Ashley works in the Economic Services division of Buncombe County Health and Human Services. She has served as a caseworker and a staff trainer for the division that is responsible for determining eligibility for Medicaid, Food & Nutrition Services, and other public assistance programs for low in come individuals and families. She also works on contract with WNC Ray of Hope, a locally-owned Mental Health provider for adult services in Asheville, NC. She has over 10 years of experience in systems management and contracts. Prior to that, Ashley was a teacher, varsity coach, and interim athletic director for the Montgomery County (AL) Board of Education where she was tasked with assisting in creating a high school athletic program from the ground up at a technology magnet high school. During that time she also taught English, Health Education, and Interpersonal Relations to high school students. Leaning on those experiences, she and her partner founded Blue Ridge Pride in 2008 in an effort to unify the ever-growing diversity of the Western North Carolina communities. Besides CSE, Ashley has served as a board member for the City of Asheville's Parks and Recreation Advisory Board as well as the Asheville-Buncombe Community Relations Council. Ashley earned a Bachelors of Science in English and Health Education from Troy University.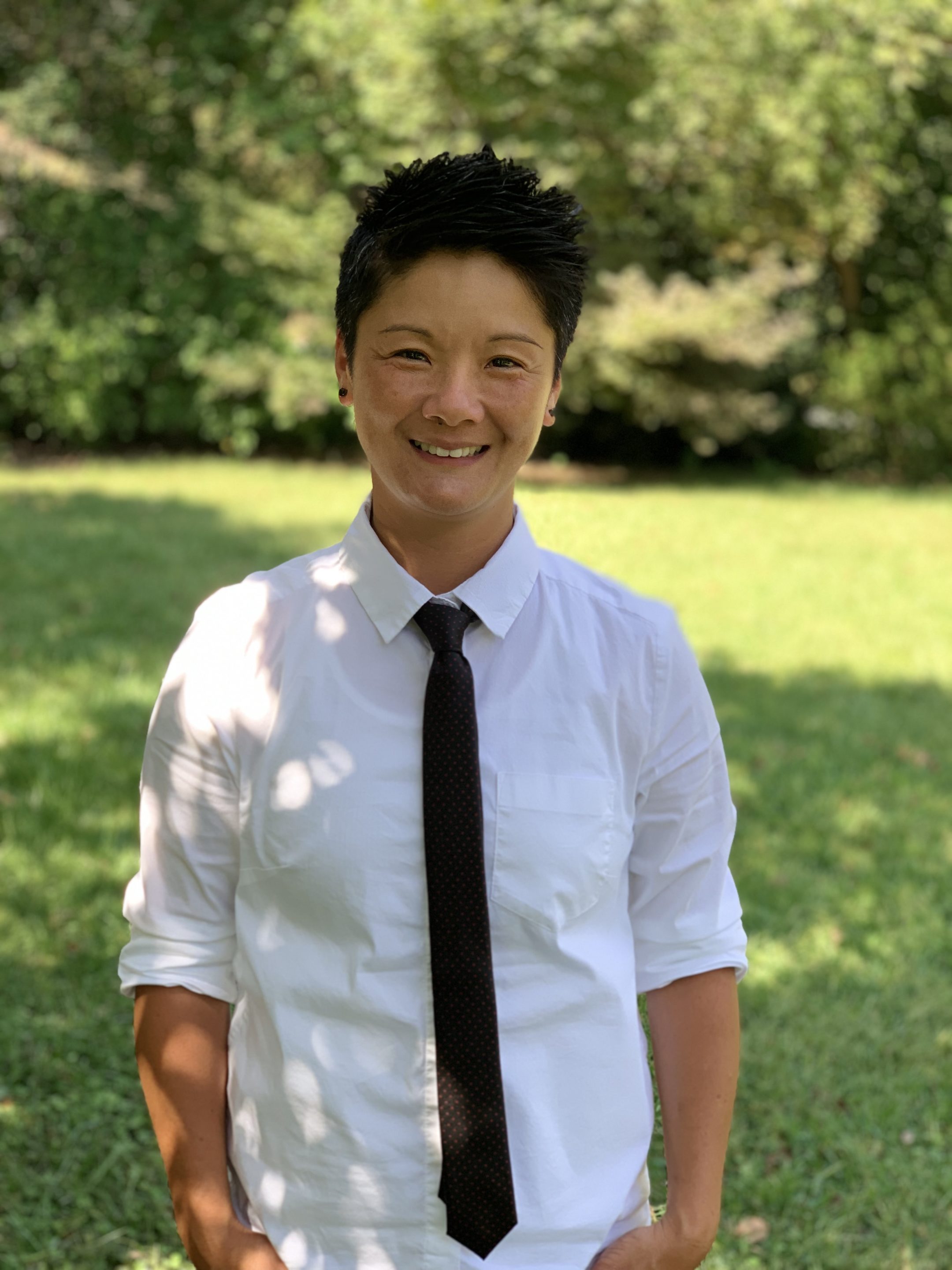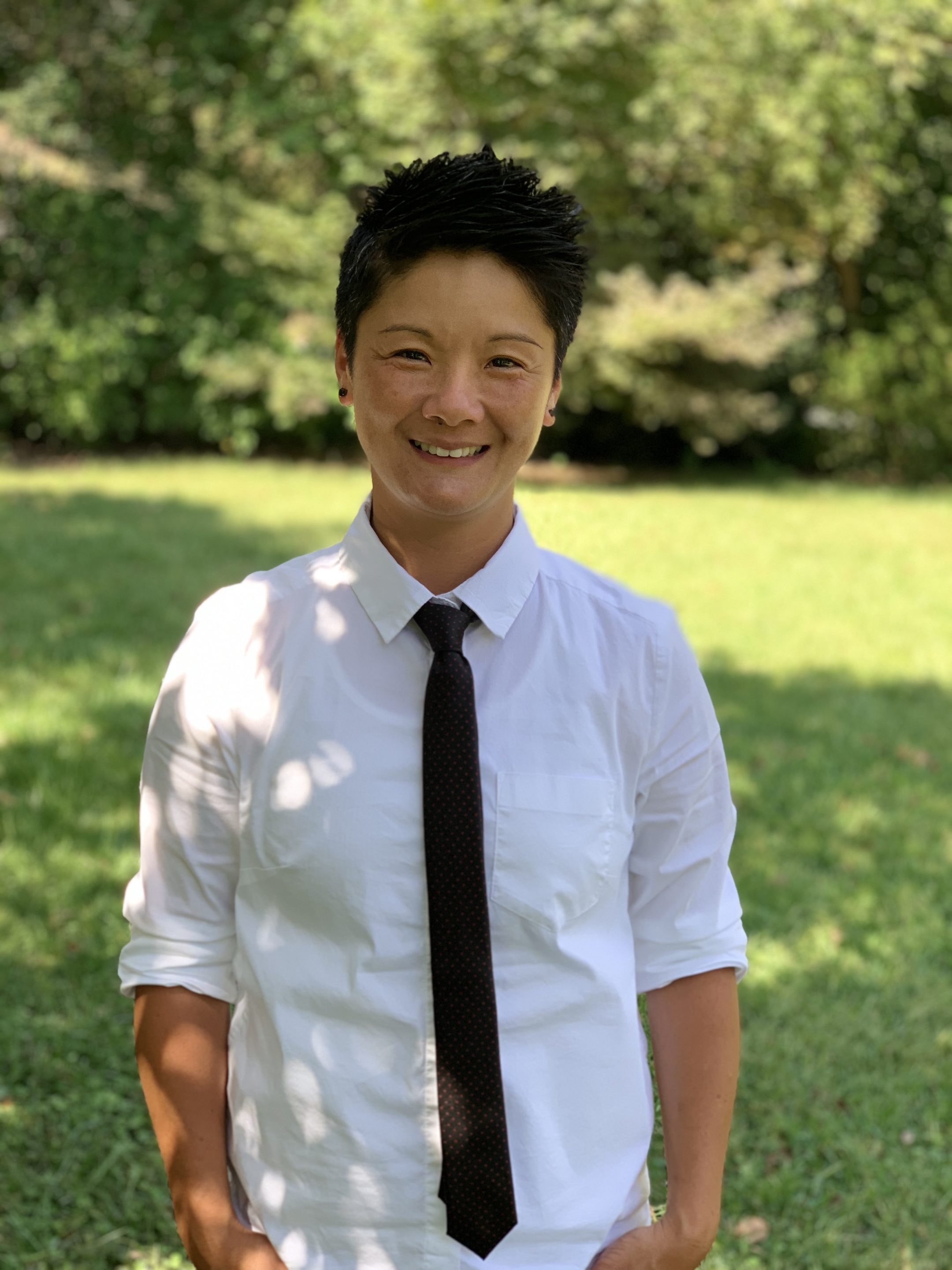 J. Chong,
Board Member •

She/Her/Hers
J. Chong was born and raised in Toronto, Ontario.  She graduated from William Carey University in Gulfport, MS, with a bachelors degree in education while fulfilling a dream of playing soccer at a collegiate level.
The transition of moving from a large Canadian metropolitan city to a small southern town was a big transition both culturally and geographically, but J knew what it would mean to embark on a new chapter in her life where she could build her own identity away from the restrictions of her home city. It meant she could explore life independently and without reserve. And so she began her journey of coming out and proudly living life as a lesbian in the south while experiencing all the ups and downs that accompany LGBTQ life in the south.
J has a strong passion and desire to connect and empower the LGBTQ youth. During her time as a volunteer at Time Out Youth in Charlotte, NC, she gained empathy and a new appreciation for teens who were struggling with finding, embracing, and expressing their identity. With her enthusiasm, passion, and life experiences of being a proud lesbian, she hopes to empower the LGBTQ community to continue to live their best life, proudly, openly, and authentically.
J lives in Asheville, NC with her wife, dog and cat. She is also currently an Executive Sous chef for Katie Button Restaurants.
"Our deepest fear is not that we are inadequate. Our deepest fear is that we are powerful beyond measure."  – Marianne Williamson
Kelly Durden Posey,
Board Member
Kelly Durden Posey is an HR Business Partner in Employee Relations at Rack Room Shoes. Kelly earned her Juris Doctor from UNC School of Law in Chapel Hill and her B.A. in English and Spanish from UNC-Wilmington then practiced law for ten years throughout the state of North Carolina. Much of her early legal career was spent with Legal Aid of North Carolina as a staff attorney representing low-income populations and victims of domestic violence and Legal Services of Southern Piedmont representing unaccompanied immigrant children. Kelly served as the managing attorney for the region's first LGBTQ Law Center. There, she worked to provide low cost direct legal services, community resources and education to those in and in support of the LGBTQ community. She provided legal services in a wide variety of areas but most specifically in the areas most disproportionately affecting the LGBTQ community. She has spoken at various conferences including Creating Change and LGBT in the South Conference in effort to bring a voice to some of the most marginalized groups. Kelly continues to provide consulting services to various agencies and organizations.
Yolany Gonell,
Board Co-Chair
Yolany is a community organizer and activist who holds a Masters in Social Work from the University at Buffalo in New York and is committed to social justice and empowering youth. When she lived in Asheville, NC, she served as the Vice President of a  Western NC grassroots LGBTQIA organization called Just Us For All which worked to bring awareness and education to underserved and underrepresented LGBTQIA communities. Yolany has over 10 years of progressive administration experience in higher education providing services and support that emphasize student centered learning and diversity education; experience developing partnerships with multiple community agencies; and has been instrumental in the coordination of multiple large scale rallies and demonstrations in the community. She is the Director of Student Life at New York Institute of Technology.
Kris Hermanns,
Vice Chair
Raised in rural Wisconsin, Kris currently serves as the Chief Impact Officer of the Seattle Foundation and previously served as the CEO of the Pride Foundation. Kris has nearly two decades' experience and expertise as a program manager, fundraiser, and non-profit administrator. Kris was the deputy director at the National Center for Lesbian Rights, where she both led the development department, provided day-to-day internal management of the organization, and advised on strategic direction. Prior to that, she was a program officer with The Rhode Island Foundation, where she created Equity Action, a field-of-interest fund for LGBTQ concerns, and developed the grantmaking program for the Women's Fund of Rhode Island. Kris earned a Masters of Education in Administration, Planning, and Social Policy from Harvard University and a B.A. in political science from the University of Wisconsin-Madison.
Reese Huffman,
Board Member
Reese is a social justice advocate who is passionate about furthering education and conversations on poverty, mass incarceration, affordable housing, housing policies, and equitable access, with a particular interest in how those issues affect marginalized populations. She frequently draws on insights gained from personal experiences to help shape conversations on several of those topics. Since 2005, Reese has given her time to a broad range of social justice causes. She was selected by the Center for Women's and Gender Studies at USC Upstate to participate in SiHLE (Sistering, Healing, Living, and Empowering), a program sponsored by the Centers for Disease Control that provides mentors and educates at-risk high school females on setting goals, personal agency, and sexual health. Subsequently, she was tapped to co-present on SiHLE's success at the 2010 SC State HIV/STD Conference. More recently, Reese co-taught a class at Greenville Technical College (SC) on the Inequalities of Gender and Sexual Orientation and served as the VERA Pathways Navigator for Buncombe County Re-entry Council. Reese is a Neutral Facilitator at the SPARC Foundation and currently a member of the Boards of Directors for Green Opportunities (GO!) and Greenville County Youth Orchestras (SC). Reese and her daughter reside in Asheville.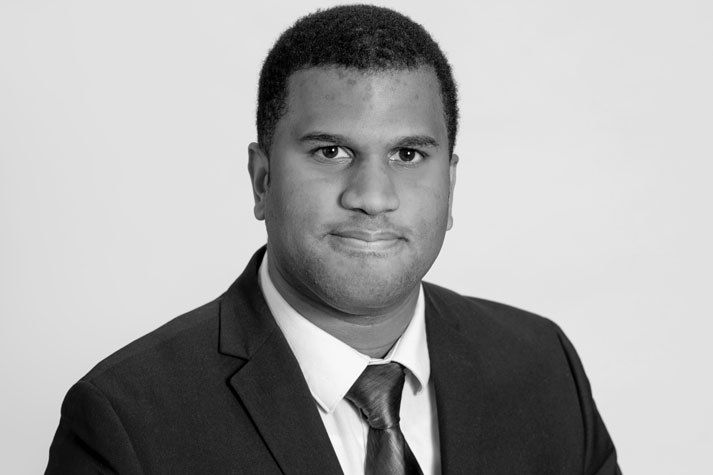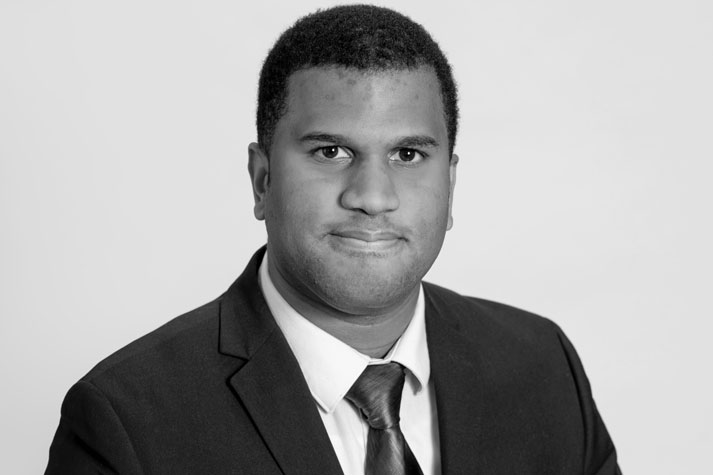 Martin Moore,
Co-Chair and Treasurer •

He/Him/His
Martin lives in Asheville, North Carolina where he works as an attorney. Martin is a graduate of the University of North Carolina at Chapel Hill (B.A. '10, J.D. '13) and fought for social justice causes for most of his adult life. During law school he earned distinction for volunteering over 100 pro bono hours, in addition to serving families in need through the Civil Legal Assistance Clinic and standing with UNC Law's Chapter of the ACLU to oppose North Carolina Amendment 1.
Martin began his legal career in public defense, working with diverse, low-income adults and youth in need of representation. Now in private practice, he has continued to advocate for those in need in a volunteer capacity, working with local non-profits and county agencies to address equity issues and champion non-court alternatives for young men and women.
Martin is a loyal Tar Heel sports fan, particularly basketball and soccer, and enjoys Western North Carolina's hiking trails and outdoors.