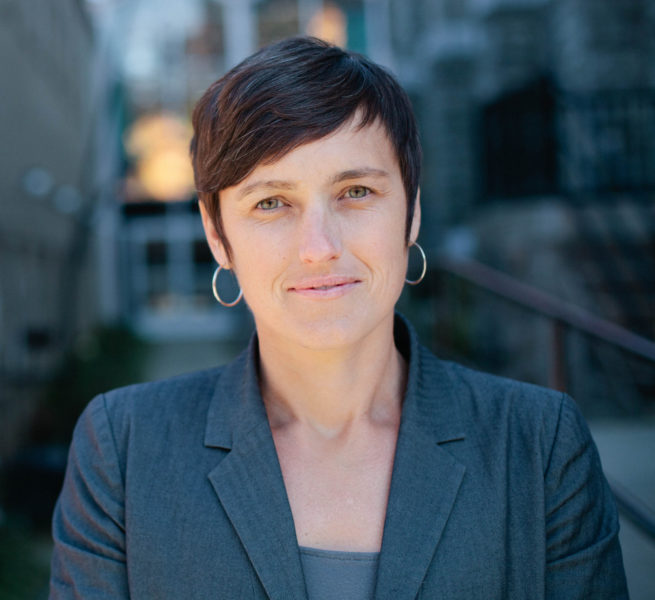 Rev. Jasmine Beach-Ferrara,
Executive Director
Raised in North Carolina, Jasmine Beach-Ferrara is a minister in the United Church of Christ. She is a graduate of Brown University and received a MFA from the Program for Writers at Warren Wilson College and a MDiv from Harvard Divinity School. She has worked on LGBTQ rights campaigns since 2004 and founded the Campaign for Southern Equality in 2011. Jasmine serves on the Biden Foundation's Advisory Council for Advancing LGBTQ Equality and has been interviewed by MSNBC, The New York Times, and the BBC about LGBTQ rights in the South. She is a recipient of a National Endowment for the Arts Literature Fellowship and her first collection of short stories, Damn Love, won the 2014 PEN/Hemingway Honorable Mention Award for Debut Fiction. Jasmine and her wife, Meghann, live in Asheville, NC, with their three children. She serves on Buncombe County Commission, representing District 1.
Jasmine has written widely about LGBTQ issues in the South:
Contact: jasmine@southernequality.org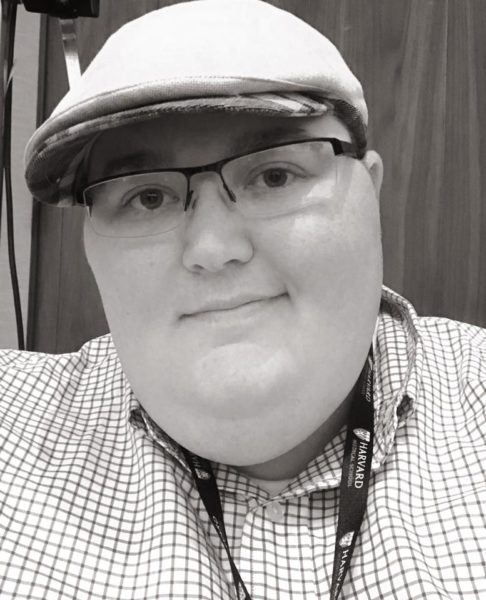 Ivy Gibson-Hill,
Community Health Program Director
Ivy Gibson-Hill was born in Piedmont, SC where ze currently resides with hir wife Misha. Ivy is a Co-founder and the Program Director of the award-winning trans advocacy and support group Gender Benders based in Upstate SC. Over the past 10 years Ivy has served marginalized communities in a variety of capacities ranging from education and advocacy work for inclusive hate crime legislation, to serving on SC Equality's Trans Action Committee and Greenville Forward's Inclusion and Diversity Task-Force, to organizing Greenville's largest counter KKK rally. In late 2014 Ivy was honored to accept the Ryan Wilson Equality Award for outstanding advocacy for the LGBTQ community of SC. Check out hir 2015 TEDxGreenville presentation and hir 2018 article, "Why Transgender Health Care is Primary Care," which appeared in Scalawag. Ivy is based in Piedmont, SC.
Contact: ivy@southernequality.org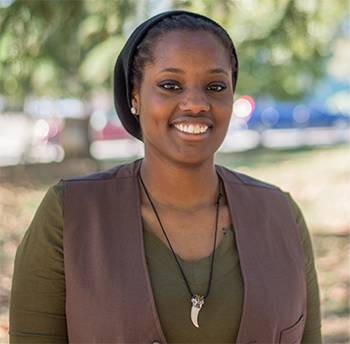 Britney Nesbit,
Southern Equality Fund Coordinator
Britney hails from Charleston, South Carolina and is a proud University of South Carolina alum. Since 2013, she has worked as an LGBTQ rights advocate and racial justice activist. Britney leads racial equity trainings and LGBTQ sensititvity workshops as part of her community organizing work for the Black Freedom Movement. She serves as Program Coordinator of the Southern Equality Fund, CSE's grantmaking initiative. During 2017, she administered 85 grants totaling $50,922 to grassroots LGBTQ organizers across the South. Britney is based in Durham, NC.
Contact: britney@southernequality.org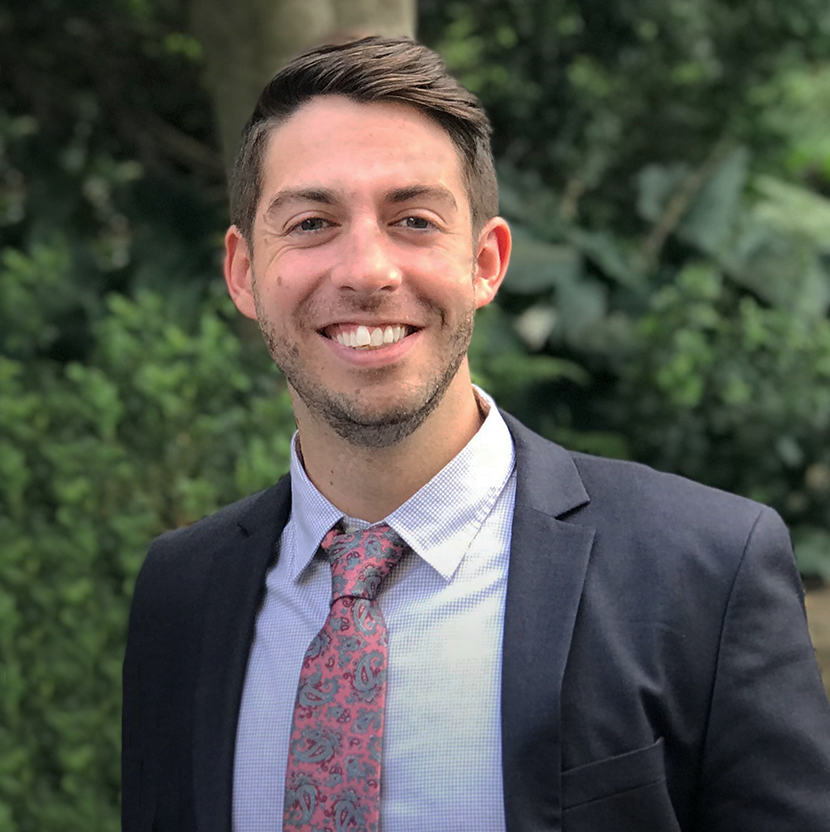 Adam Polaski,
Communications Director
Adam Polaski is a writer, digital strategist, and graphic designer who works to harness the power of narrative, digital organizing, social media, and creative design to advance social justice. Before coming to the Campaign for Southern Equality he worked on the digital and communication teams at Freedom to Marry, the successful campaign to win marriage for same-sex couples across the United States, and Freedom for All Americans, a national organization committed to securing LGBTQ-inclusive nondiscrimination protections. He has been recognized for Excellence in Online Journalism by the National Gay & Lesbian Journalists Association, and his writing has been published in Hello Mr. magazine, The Seventh Wave, The Bilerico Project, and Love Unites Us, a book about the movement for the freedom to marry. Adam enjoys reading and is always happy to recommend a good book or five.
Contact: adam@southernequality.org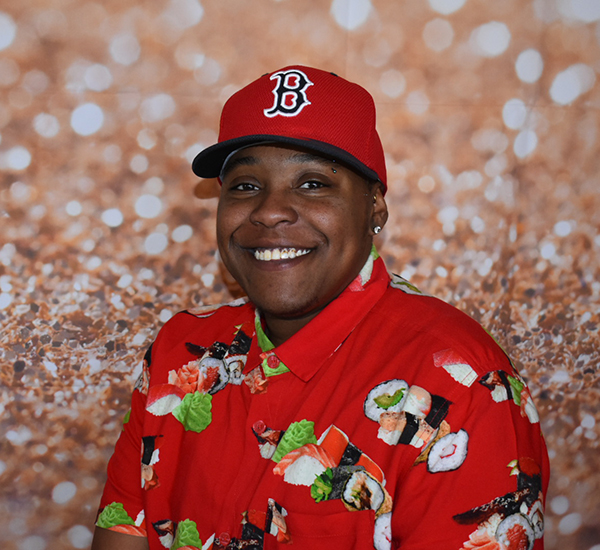 Wynston Sanders,
New Southern Leaders Fellow
Wynston is excited to be serving at CSE's first New Southern Leaders Fellow for the 2018-2019  fellowship. Wynston was born in Union, South Carolina, and now lives in Greenville, South Carolina. Wynston attended Converse College where he received his Bachelor of Arts in Music and Philosophy. Wynston has been an active volunteer for Campaign for Southern Equality dating back to 2013, when he stepped up in leadership roles at many direct actions, assisting as a member of the support team and peacekeeper during WE DO actions. In 2014, Wynston helped organize the WE DO Family Reunion with CSE that was held in Upstate SC. 

He has also been an active member of Gender Benders since 2013 assisting with many events including meetings, Camp GB, New Thanksmas, and more. In February of 2018, Wynston began serving as the Late-Night Queer Resource Project Organizer & Performer with Gender Benders where he is traveling to nightclubs across the Carolinas and Georgia to deliver free resources such as: assistance with name changes, connection with local queer-friendly doctors, rapid HIV testing, delivering tools for sexual health, assisting folks with voter registration, and more.
Contact: wynston@southernequality.org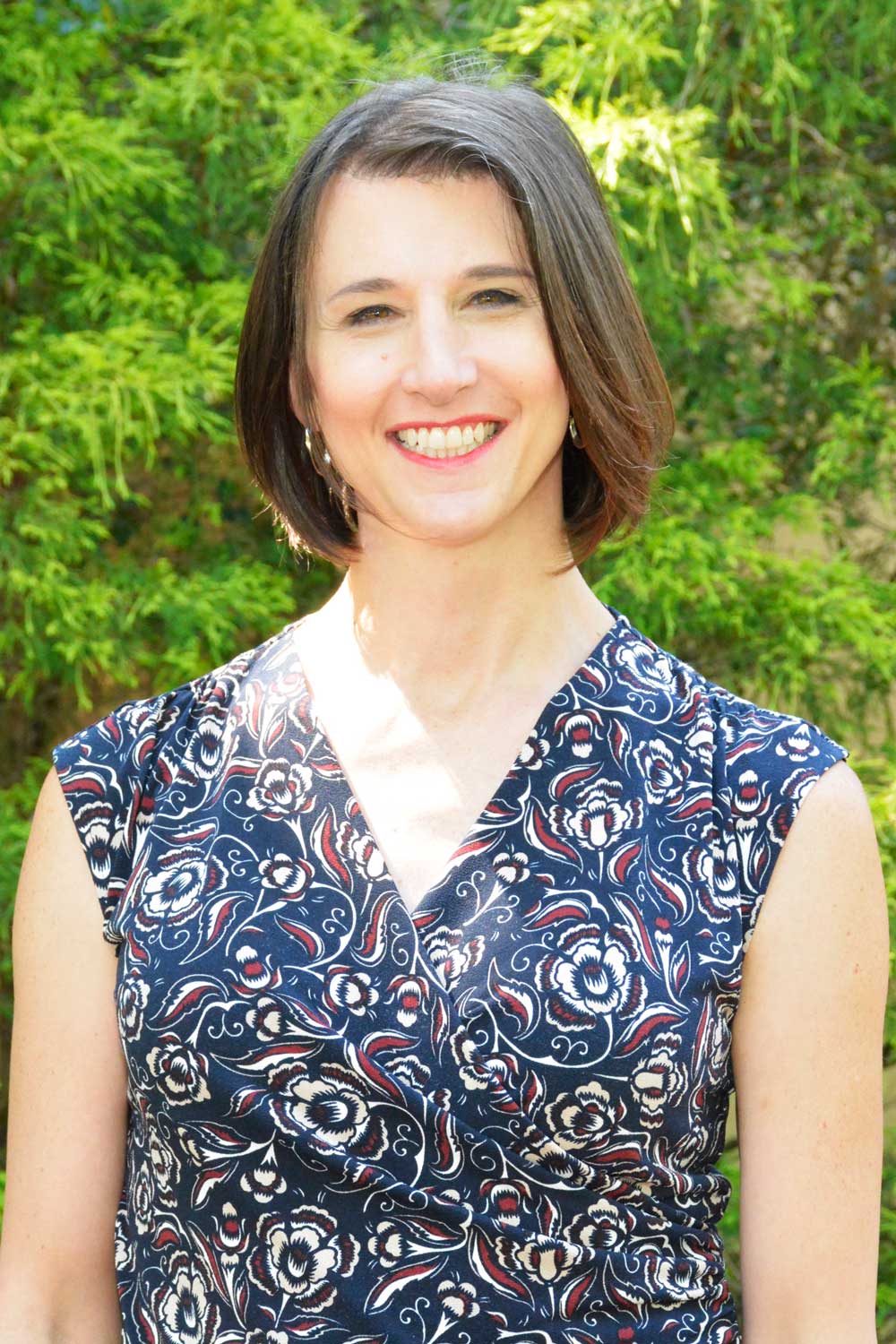 Allison Scott,
Director of Policy and Programs
Allison is a proud Asheville native who attended Reynolds and Erwin High Schools as well as AB Tech. She is particularly passionate about community outreach, politics, activism, cares deeply about Asheville and its citizenry, and works daily at the local level to ensure that Asheville is a welcoming community for its minorities and traditionally marginalized populations. Allison identifies as a trans woman and uses She and Her pronouns. As part of her advocacy work she has developed and led numerous trainings for local organizations including medical practices, schools, churches, and businesses, established name-change clinics for trans people, conducted support groups, participated in panel discussions, interviews, and coordinated with local school systems, news agencies, and politicians regarding equality for LGBTQ people. Allison also serves as Chair of CPAC, the Asheville Citizen's Police Advisory Council, for approximately two years working to help resolve issues that arise between the community and local law enforcement. She also has the world's best nine-year-old son who brings joy to her life every day and when she's not working and engaged in community matters she enjoys traveling to some fun destination with her loving partner Daniel whose support has been one of the many gifts he brings to her life. Allison is based in Asheville, NC.
Contact: allison@southernequality.org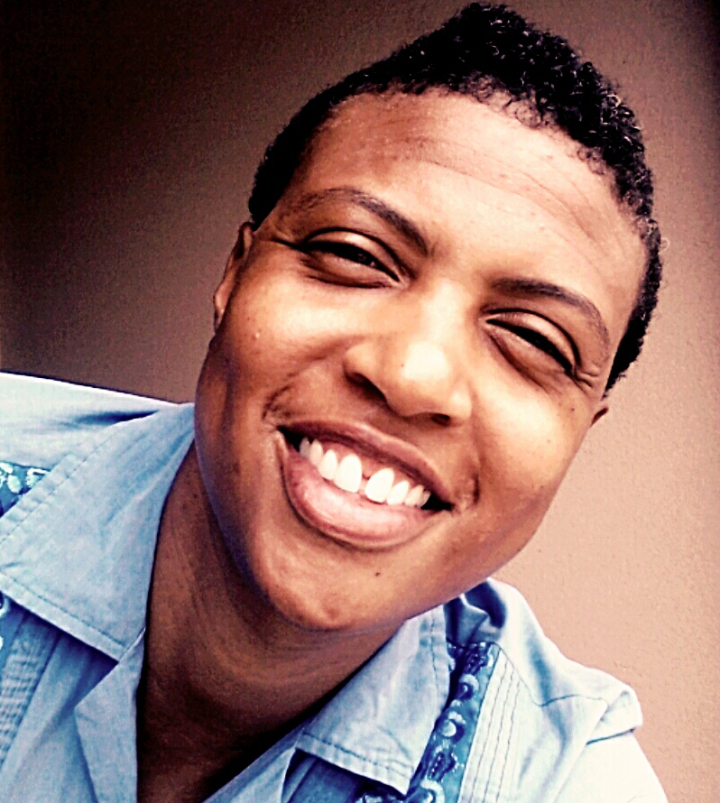 Holiday Simmons,
Resident in Resilience and Healing
Holiday Simmons, MSW is a Black Cherokee transmasculine two-spirit activist, athlete, and lover of babies, soccer, and the ocean. He has a private therapy and somatics practice, organizes healing and wellness spaces for frontline organizers and those most impacted by trauma and oppression, and is a trainer on a number of social justice issues. Holiday's work focuses on transgender rights, refining masculinity, police violence, Black and Native American healing and power-building. He is a proud Southerner based out of Atlanta, GA.
Contact: holiday@southernequality.org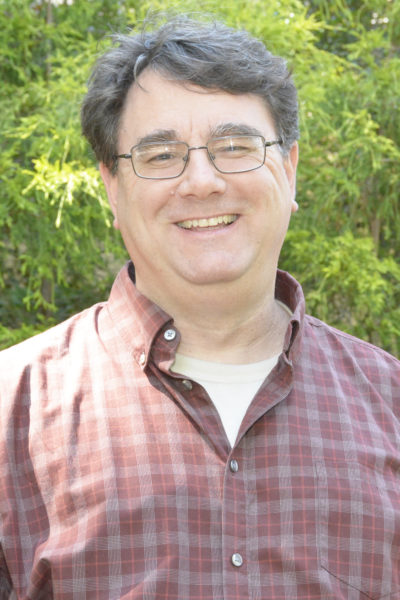 Craig White,
Supportive Schools Coordinator
Craig was raised in rural Maine and came South as quick as he could, and he has lived in the Asheville, NC area since 1999. As Supportive Schools Coordinator, Craig provides training, policy guidance, and assessment services to assist schools in becoming more inclusive and welcoming for students of every sexual and gender identity. He also advises and advocates on other LGBTQ youth-related issues and policies, and supports the formation and networking of school GSA's and other youth organizations. With more than twenty years of experience in the nonprofit sector, Craig can also frequently be found providing leadership development, coaching or training support to recipients of Southern Equality Fund grants. Outside of his CSE work, Craig runs a private consulting practice through which he does racial equity training and consulting with schools, nonprofits and foundations. Craig holds an undergraduate degree from Brown University and an MSW from the University of North Carolina at Chapel Hill, and is a William C. Friday Fellow for Human Relations through the Wildacres Leadership Initiative.
Contact: craig@southernequality.org
CSE's Legal Team
includes pro bono attorneys across the South. They are led by:
Meghann Burke,
Legal Team Leader
Born and raised in St. Louis, Missouri, Meghann Burke is an attorney at Brazil & Burke, where she focuses on civil and criminal litigation. She received her J.D. from Northeastern University School of Law. During law school, Meghann worked with the Civil Rights and Restorative Justice Project on the first case ever to recover damages against a public entity for its complicity with the Ku Klux Klan's campaign of racial violence during the Civil Rights Movement. She authored an amicus brief on behalf of the Campaign for Southern Equality in the U.S. Supreme Court in Obergefell v. Hodges and is a frequent presenter on constitutional law at workshops around the South. She also leads the Buncombe County Criminal Defense Bar and serves on the Legal Affairs Committee of the North Carolina Advocates for Justice. Meghann was nominated by her colleagues as a "Young Gun" Legal Elite by Business North Carolina in 2013 for her work in criminal defense cases. Meghann began her law practice after finishing a ten-year professional soccer career. Meghann is a lifelong fan of the St. Louis Cardinals and U.S. Women's National Soccer Team. She spends her free time mountain biking, standup paddle boarding, and playing soccer. She and her wife, Jasmine, enjoy dance parties with their son and taking in the sights and scenes of downtown Asheville.
Contact: meghann@cobralawfirm.com
---
Diane Walton,
Legal Team
Diane Walton ("Dizy") is a licensed attorney in private practice in North Carolina. The focus of her work is family law, including child custody, adoption, divorce, and partnership documents. Diane served in the United States Coast Guard, is on the CSE legal team, and resides in Asheville, NC with her partner Sarah and their three sons.
Contact: diane@waltonlawoffice.com