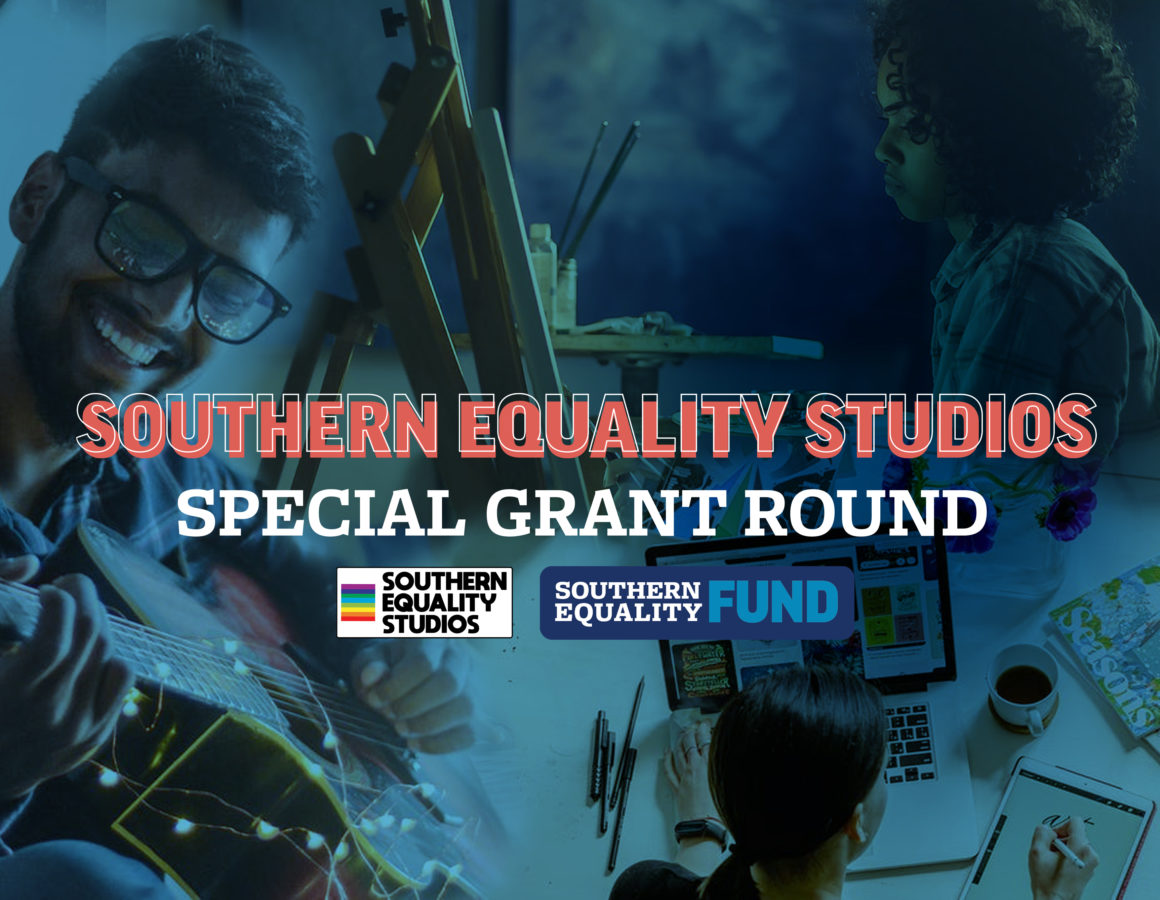 As an artist living in the South, I've been proud of the ways that the Campaign for Southern Equality has recognized the intersections of art and activism in our region – and we've been so inspired in recent years to connect with queer Southern artists, through our Southern Equality Studios program.
One major thing we've learned? Southern LGBTQ artists and creators have amazing ideas – but limited access to funding opportunities. That's why today we're excited to announce the 2022 Southern Equality Studios special grant round of our Southern Equality Fund. We'll provide 25 grants of $500 to applicants and nominees who are passionate about leveraging art as a catalyst and force for advancing LGBTQ lived and legal equality in the South. 
If you're an LGBTQ Southern artist, click here to learn more and apply – or, if someone you know inspires you, nominate them for the grant! Just click here.
The application will be open from January 20 – February 10, 2022. To be eligible, the artist or leadership team must be LGBTQ people based in the South. QTBIPOC-led initiatives are prioritized, but not required. 
We want to hear from you or LGBTQ artists and creatives doing great work! Whether you're a visual artist, poet, writer, or musician, we're looking forward to reviewing your application.
Get all of the details and submit an application or nomination here.