On December 1 the Campaign for Southern Equality (CSE) and Western North Carolina Community Health Services (WNCCHS) will acknowledge World AIDS Day, an annual day dedicated to supporting those who are living with HIV, honoring those who have died from an AIDS-related illness, and committing to efforts to fight HIV worldwide.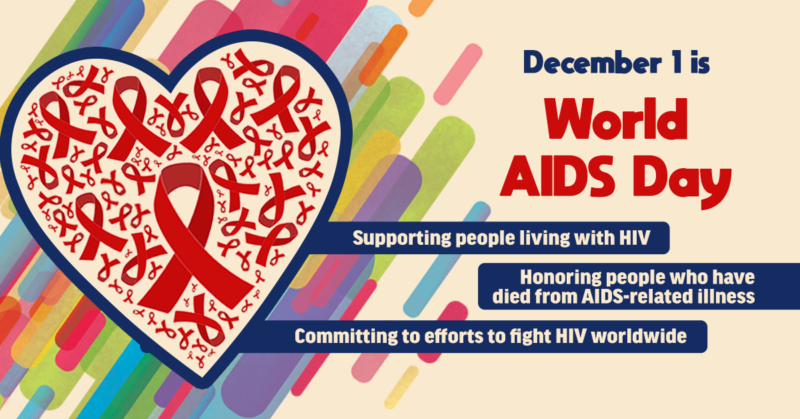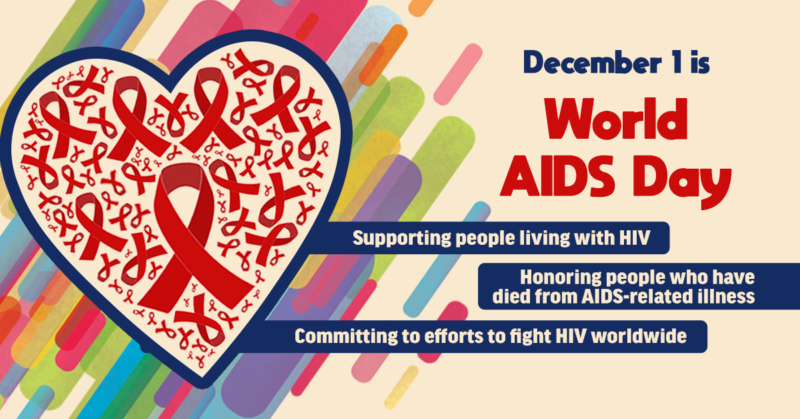 In the South, the day has a particular significance because this region is the epicenter of the modern HIV crisis in the United States. According to 2016- 2017 CDC data, one-half of all HIV diagnoses occur in the South, 47% of HIV related deaths happened in the South, and 46% of people living with HIV live in the South.
Released just weeks ago, The Report of the 2019 Southern LGBTQ Health Survey, provides a groundbreaking breadth and depth of data on the health and health care experiences – including HIV – of lesbian, gay, bisexual, transgender, and queer (LGBTQ) people in the Southern United States. With 5,617 participants, the 2019 Southern LGBTQ Health Survey is one of the largest samples ever of LGBTQ Southerners talking specifically about their health.
Below are key findings from the report on the experiences of LGBTQ Southerners living with HIV (which begin in Section 6 of the full report):
Respondents' reported rates of living with HIV are more than 15 times higher than the national rate, with 5% of respondents saying they are living with HIV and 10.4% saying that they don't know their status.

HIV rates were even higher for certain sub-communities, including Black or African American respondents (22%), gay male respondents (13%), and older respondents (10% or higher in each age category: 45-54, 55-64, 65+).

The vast majority of any women who reported living with HIV in this sample are transgender women of color (90.9%); within the subsample of women who are living with HIV, 81.8% are Black or African American, 6.1% are Hispanic or Latinx, and 3.0% identify as other racial identities.

More than half of respondents in the total sample said they never or rarely get tested for HIV, with 37% saying they have never been tested and an additional 23.2% saying they get tested every 3-5 years.
Todd Wallenius, MD, Chief Medical Officer of Western North Carolina Community Health Services, said this week:
"WNCCHS has been providing high quality affordable HIV care and prevention services for 25 years in western North Carolina. Not only do we provide primary medical, dental, and behavioral health services to over 750 people living with HIV, but we also provide around 3,000 HIV tests per year in a safety net primary care setting. Our goals are not only providing high quality care for people living with HIV, but reducing new infections using best practices including PrEP and PEP, and championing cutting edge services like trauma informed care and same day prescribing for newly diagnosed. The Ryan White program is the pillar of our HIV care program and provides integrated services under one roof at the Minnie Jones Health Center. The LGBTQ Health Survey is a valuable tool as we continue addressing the needs of those living with HIV, as well as addressing the needs of those at risk."
Rev. Jasmine Beach-Ferrara, Executive Director of the Campaign for Southern Equality, said:
"In 2019, HIV is preventable and treatable. But too often in the South, LGBTQ people face barriers to accessing the tools that we know are effective, including regular HIV testing, preventative medicine like PrEP, and antiretroviral medication that allows people with HIV to live long and healthy lives. We're seeing inspiring responses to these urgent needs: Medical providers are seeking training on how to better serve LGBTQ patients; LGBTQ young people are demanding comprehensive, affirming education about sexual health; and grassroots organizations are offering HIV testing and counseling at community centers and nightclubs. Change is happening, and it can't come quickly enough – we need to be doing everything we can to support people living with HIV and end the HIV crisis in the South."
The authors of the 2019 Southern LGBTQ Health Survey Report – as well as a range of Southern health care providers and LGBTQ Southerners living with HIV – are available to speak with reporters ahead of World AIDS Day.
Led by a team of LGBTQ Southerners, the Southern LGBTQ Health Survey was rooted in community-based research methods, including working with a team of Survey Ambassadors across the region, several who are themselves living with HIV. The project is part of the Southern LGBTQ Health Initiative, a collaboration of CSE and WNCCHS to improve access to LGBTQ-friendly primary care, HIV care and support services across the South.