Yesterday was a big day for LGBTQ equality in the Carolinas, and I wanted to be sure you didn't miss the good news: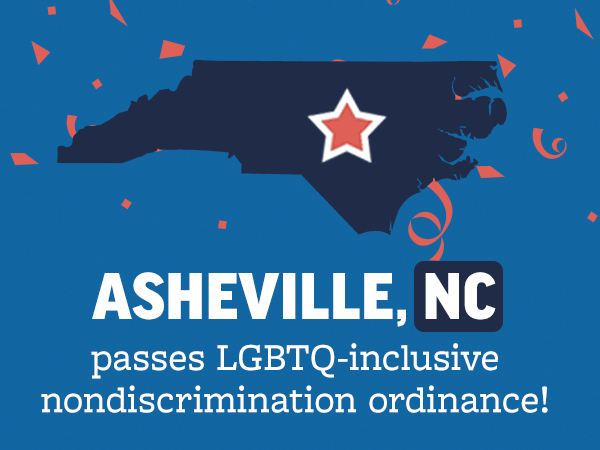 Last night the Asheville City Council voted unanimously to pass an LGBTQ-inclusive nondiscrimination ordinance, becoming the eighth community in North Carolina to enact these productions in 2021. We've been working hard alongside our partners at Equality NC to call for ordinances like these and are so excited to see the momentum expand to Western NC.
Almost simultaneously yesterday, we celebrated as the Republican-led House Judiciary Committee in South Carolina voted 13 -11 against H.4153, a bill prohibiting transgender students from participating in school athletics.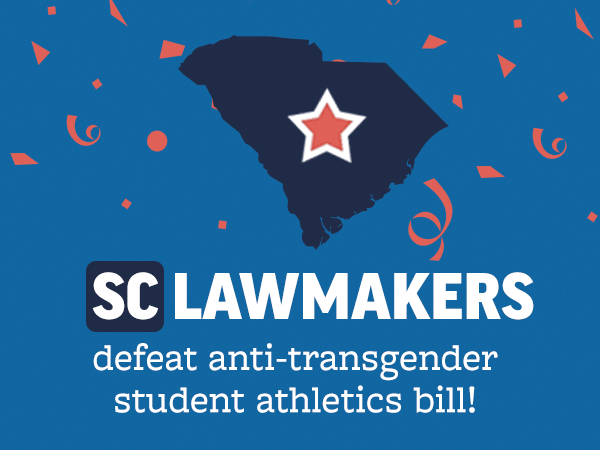 CSE is so proud of the South Carolina United for Justice & Equality coalition, which we help to lead, including an incredible crew of trans youth organizers and parents, advocates, doctors, and educators who stand with them. While the work's not done yet, it's an amazing bright spot during a legislative session that has seen so much discrimination against transgender youth. 
This is what CSE is all about – pushing back against discrimination and pushing forward for LGBTQ equality. Yesterday we pushed back and moved forward at the same time, and we can only do it because of the support of our donors. 
If you're able, can you kick in a donation to celebrate the big victories in NC and SC? Click here to donate $27 to celebrate the 4/27 steps forward or $8 to cheer on the 8th NC municipality with nondiscrimination protections, or whatever you're able to donate.