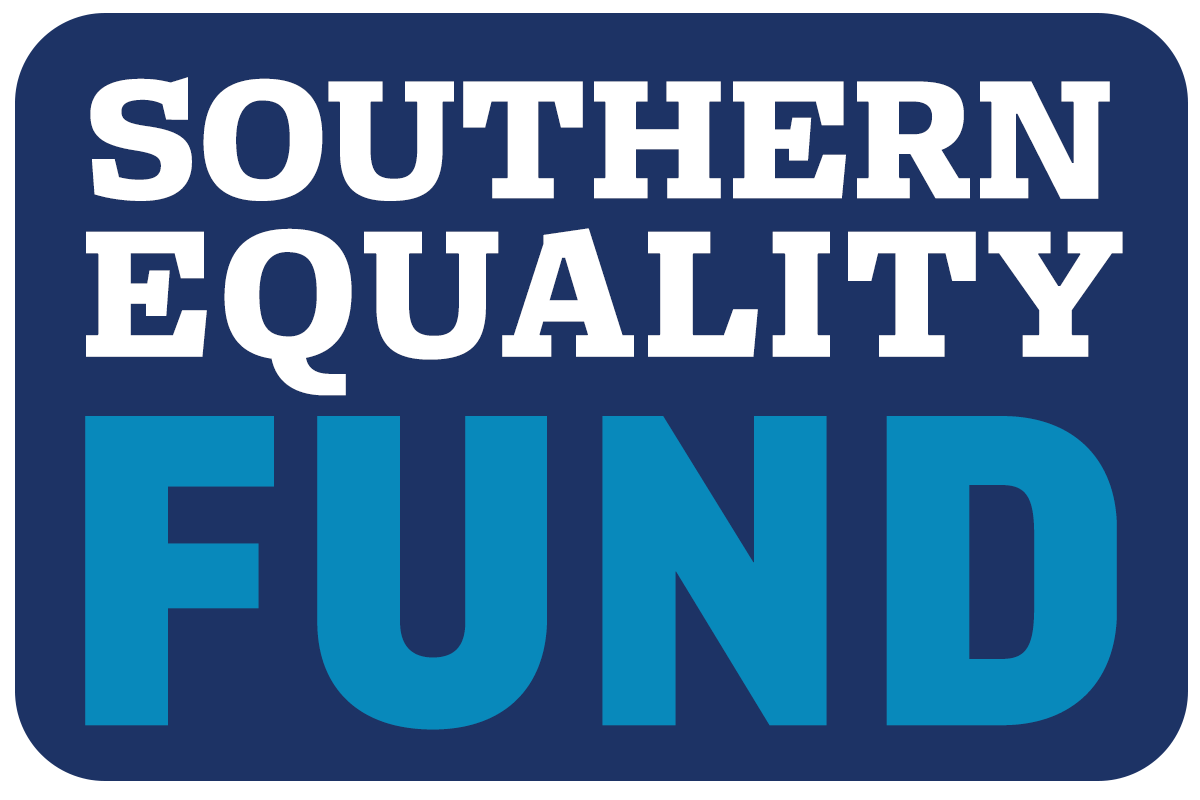 NOTE: Nominations for this grant round are now closed. Thank you for all of the terrific, inspiring nominations. 
Through our Southern Equality Fund, we provide a pipeline of resources – including direct funding and training – to Southern LGBTQ folks doing heroic organizing in their hometowns.
In June 2020, we've opened a special grant round for the Southern Equality Fund to celebrate the movement for Black lives and to fuel the fantastic anti-racist organizing efforts happening across the country.
Submit a nomination for an organization or project that should receive a #BlackLivesMatter Southern Equality Fund grant below!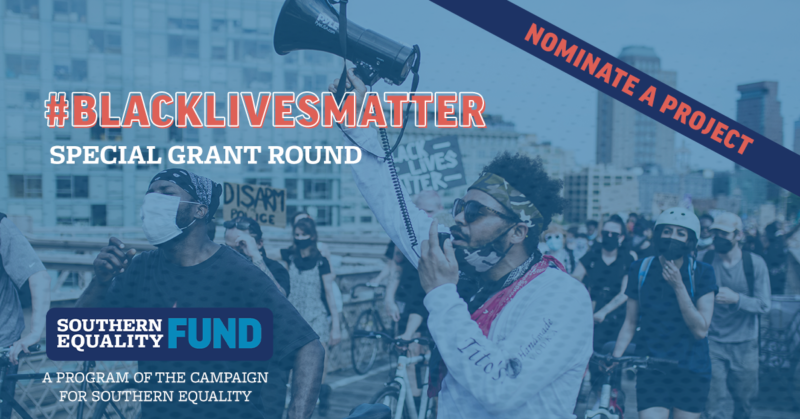 Our team at the Campaign for Southern Equality has been so inspired to see amazing and innovative organizing efforts led by Black LGBTQ Southerners – and now, we're excited to announce a special grant round of our Southern Equality Fund. This $6,000 #BlackLivesMatter SEF Grant Round will distribute grants of up to $500 to organizing efforts led by Black LGBTQ Southerners.
We've got a few projects that we're looking forward to issuing grants to – and we also want to hear from you!
Have you seen an inspiring project or organizing effort in your community, or are you working on something yourself that could use grant support? Whether the project that needs support is an art installation, a protest or advocacy effort, a healing project or something else, we want to hear about it! Please scroll below to submit a nomination. It should take less than 3 minutes. We expect the funds to go quickly and really look forward to hearing from you!
Criteria for #BlackLivesMatter Special Grant Round Projects
We are specifically seeking nominations for projects or organizing efforts that are:
Based in the South.

Supporting people who are Black and LGBTQ.

Led by Black, LGBTQ organizers.
Funds can be used to support artistic endeavors, organizing efforts, protests, discussion circles, resilience and healing efforts, bail-out funds, and more.
Nominate a Project for a #BlackLivesMatter SEF Grant
We're grateful for your nominations! As of July 6, 2020, we are no longer accepting nominations for this grant round.