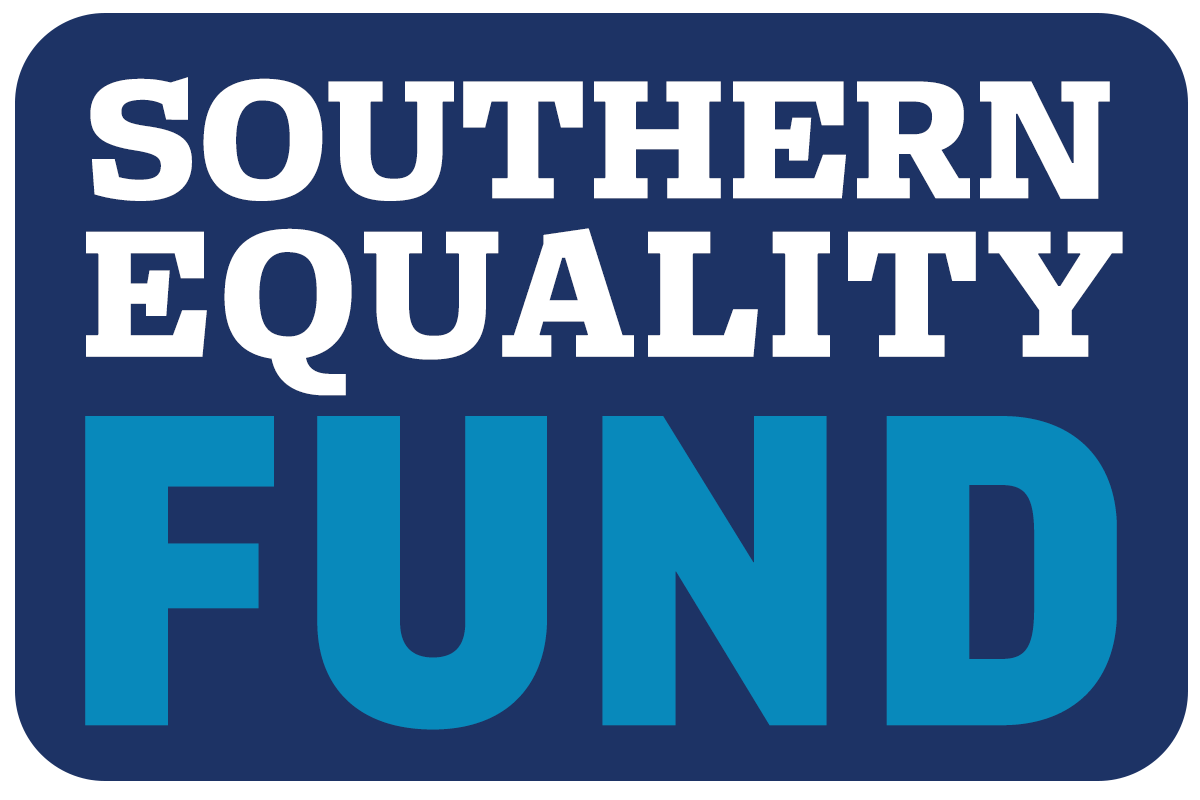 If you're on this page, you're likely seeking funding for your work! We want to learn more about you, the work you're envisioning, and your community.
The Southern Equality Fund provides funding and training to Southern LGBTQ folks doing heroic organizing in their hometowns.
We provide general fund grants of up to $500 throughout the year, and #QueerTheVote grants in the months before elections. We also open special grant rounds focused on critical and emerging issues in the LGBTQ South.
We've made the funding request short and simple and we'll give you an answer as quickly as possible. Keep in mind that if you don't receive the funding you've requested this time, we hope you'll keep in touch and participate in opportunities for training and support.
Once you submit your funding request, you will receive notification from the grants committee within one month with a decision. If your request for funding is approved, payment will be sent within 10 business from when we receive your required documentation.
Apply for Funding
Before completing your funding request, please review the information below to make sure your proposal aligns with the priorities and values of the Southern Equality Fund:
Request Funding from the General Fund
Criteria to Receive Funding:
These are required in order to receive funding:
Must live and work in the South promoting equality, safety, and/or visibility of LGBTQ people.
Southern Equality Fund grants are intended to support grassroots and new work with annual budgets of less than $50,000; however, if your group's budget is more than $50,000, please go ahead and submit your request, explaining in the funding request form why your work is a fit.
You may not request additional funding if you have already received $1,000 from the Southern Equality Fund in the past six months. This restriction does not apply to Rapid Response rounds.
Although groups are not required to be a 501(c)3 or have a fiscal sponsor in order to receive funding, we do require that all grantees adhere to 501(c)(3) requirements for funded work.
What We Prioritize:
These are not required, but guide our funding decisions:
Groups or individuals that face barriers to funding their work.
Work by and for underserved and marginalized communities.
Leadership demonstrates commitment to racial, economic and gender justice.
Work that centers the voices and leadership of Trans and GNC (Gender Non-Conforming) individuals and people of color within the LGBTQ community.
Projects that respond to immediate and urgent community needs.
Projects that work toward long-term change.
This post is also available in: Español (Spanish)