Through our Southern Equality Fund, we provide a pipeline of resources – including direct funding and training – to Southern LGBTQ folks doing heroic organizing in their hometowns.
If you're on this page, you're likely seeking funding for your work, and you'll find all the information you need to apply to the Southern Equality Fund below.
How It Works
The Southern Equality Fund, a program of the Campaign for Southern Equality, provides general grants of up to $500 throughout the year. We also open special grant rounds focused on critical and emerging issues in the LGBTQ South.
We've made the funding application short and simple. Once you submit your funding application, you will receive notification from the grants committee within one month with a decision. If your request for funding is approved, payment will be sent within 10 business from when we receive your required documentation. If you don't receive the funding you've requested this time, we hope you'll keep in touch, connect with opportunities for training and support, and apply again.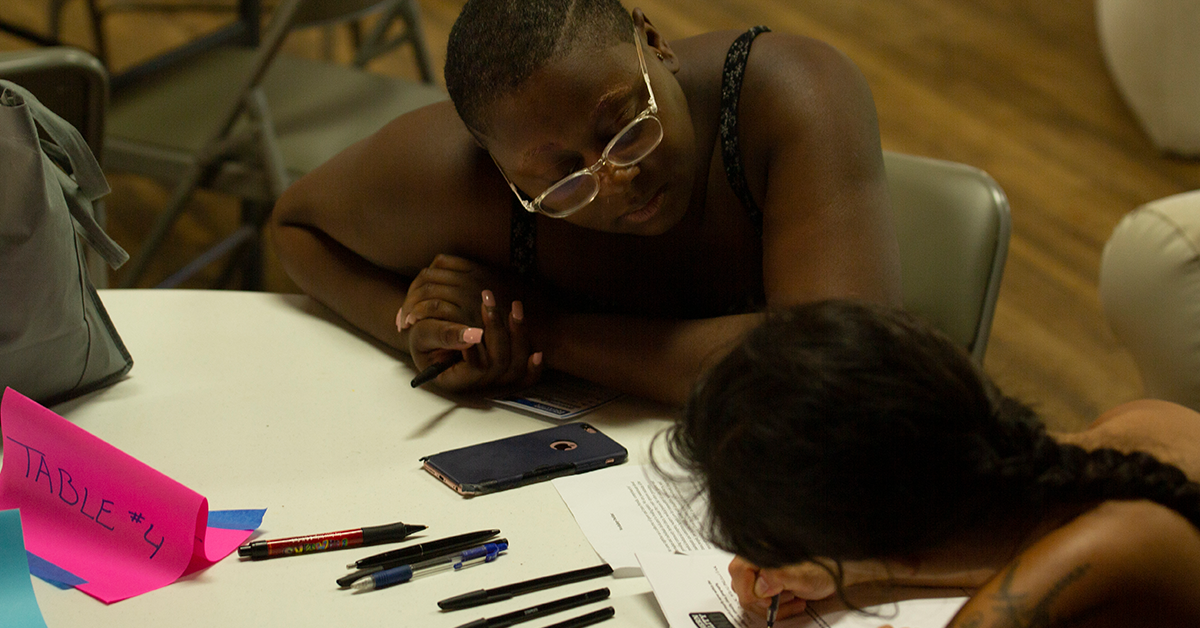 Criteria to Receive Funding
The following are required in order to receive funding:
The work must be based in the South and focus on promoting the equality, safety, and/or visibility of LGBTQ people in the South.
Southern Equality Fund grants are intended to support groups with annual budgets of less than $50,000; however, if your group's budget is more than $50,000, please go ahead and submit your request, explaining in the application why your work is a fit.
You may not request additional funding if you have already received $1,000 from the Southern Equality Fund in the past six months. This restriction does not apply to special grant rounds.
Groups are not required to be a 501(c)3 or have a fiscal sponsor in order to receive funding, but we do require that all grantees adhere to 501(c)(3) requirements for funded work.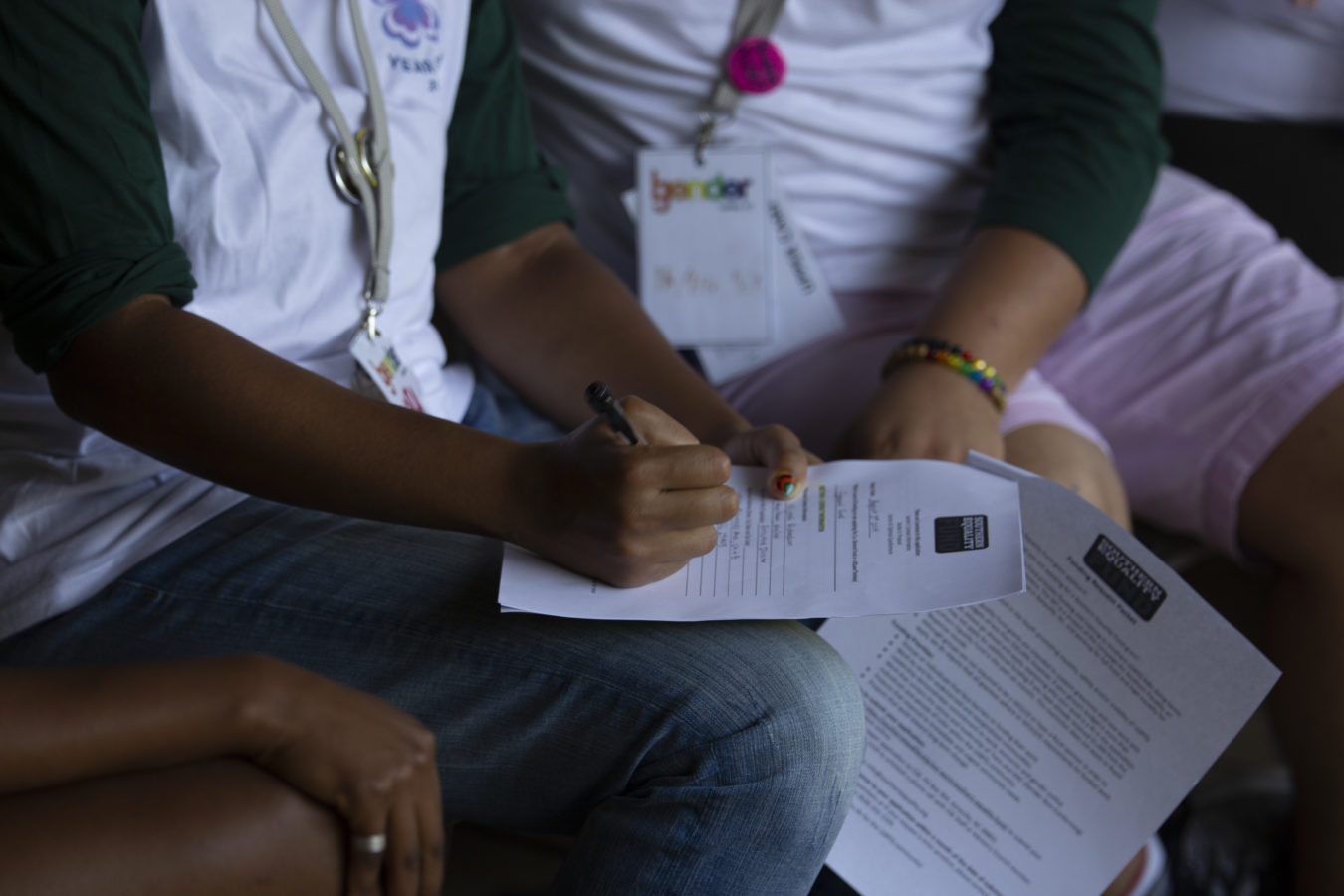 Priorities
These priorities also guide our funding decisions:
Groups or individuals that face barriers to funding their work.
Work led by and for impacted communities.
Work that demonstrates commitments to racial, economic and gender justice.
Work that centers the voices and leadership of transgender and GNB (Gender Non-Binary) individuals, people of color, people with low incomes, and people in rural areas.
Projects that respond to immediate and urgent community needs.
Projects that work toward long-term change.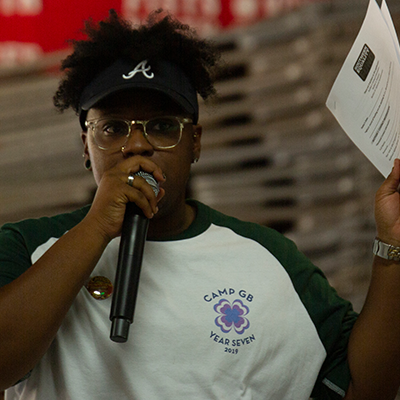 Ready to Apply?
We can't wait to learn more about your work!
Please note that the online application form cannot be saved once you've started, so we recommend you prepare your answers before getting started. All of the questions on the application are available below – click to expand the questions.
Application Questions (Click to Expand)
Are you representing an organization or an individual?
First Name
Last Name
Pronouns
Email
Phone
Street Address
Zip Code
Where are you based?
Your role in your organization
If you receive a grant, how should a check be made out (name of group or individual)?
Check should be mailed to: (street address, city, state, zip):
Tell us about the work/project you are seeking funding for. In 2-3 sentences, describe what will you do and how will you do it.
Ex: We will host two free workshops focused on connecting transgender people in Greenville, SC, with resources focused on safety, employment, and housing. We will compile these resources through research and outreach to local service organizations. We will spread the word through social media and our group's members.
Tell us about the people involved. In 2-3 sentences, tell us who will lead this project and who will be served by this project. If available, please include information, about the age, race, gender, and class of those involved.
Ex: Our group is led by black and brown LGBTQ people who live in the Charlotte, NC, area. Our project focuses on serving LGBTQ youth in our community.
When and where will this project happen? Ex: This event will happen on December 1, 2020 in Hattiesburg, MS.
How much funding are you requesting, up to $500?
Tell us how you will use this funding, listing each expense and the estimated amount it will cost.  Ex: We are seeking $250 for a community art exhibit. The budget is: $50 for printing and promotion; $100 for space rental; $50 for childcare; and $50 for food and beverages.
Use this space to tell us anything else you'd like us to know about you, your group, the needs and dreams of your community, or the work you are doing. If your group's budget is more than $50,000 annually, please explain why you are applying for a SEF grant for your work?
Start Your Application
We want to hear about your work – get started on your application for a Southern Equality Fund grant here!
Start Your Application
This post is also available in: Español (Spanish)