We're just a few days away from LGBTQ Pride Month – and this year, the Campaign for Southern Equality is teaming up with local advocates in Asheville, NC to provide supporters with a chance to give back to our fight for LGBTQ equality while enjoying summer soccer!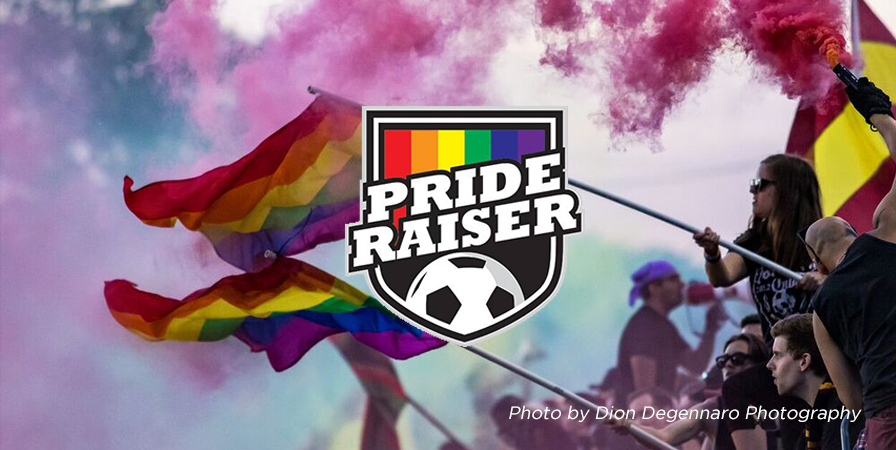 For the month of June, we're teaming up with the South Slope Blues, the supporters' group for Asheville City Soccer Club. Together, we're joining Prideraiser, a coalition of independent soccer supporters who support LGBTQ organizations each June. Through Prideraiser, the South Slope Blues will be directing donations for every home goal scored at all Asheville City home games in June (seven in total) to the Campaign for Southern Equality.
Can you join us in getting involved? Make your pledge of $25, $15, or even $5 per home goal, and you'll make a big difference in our work to secure legal and lived equality for LGBTQ Southerners.
The process is easy: You make a pledge, Prideraiser does the math, and at the end of June, you will be sent a link to make your donation. It's all a part of the belief that everyone belongs in Asheville, as well as every city and town across the South.
You'll also want to Save the Date for the 2019 Pride Night at Memorial Stadium – Saturday, June 29 at 7:30pm! Mark it on your calendar, and we'll see you there to wrap up this exciting month.
Don't forget to make your pledge – just click here and pledge your per-goal amount.