I love reading Young Adult fiction. You may be thinking it's all angst-ridden vampire teen romance, but… – actually, I'll give you that, there may, in fact, be a disproportionate amount of both angst and vampires.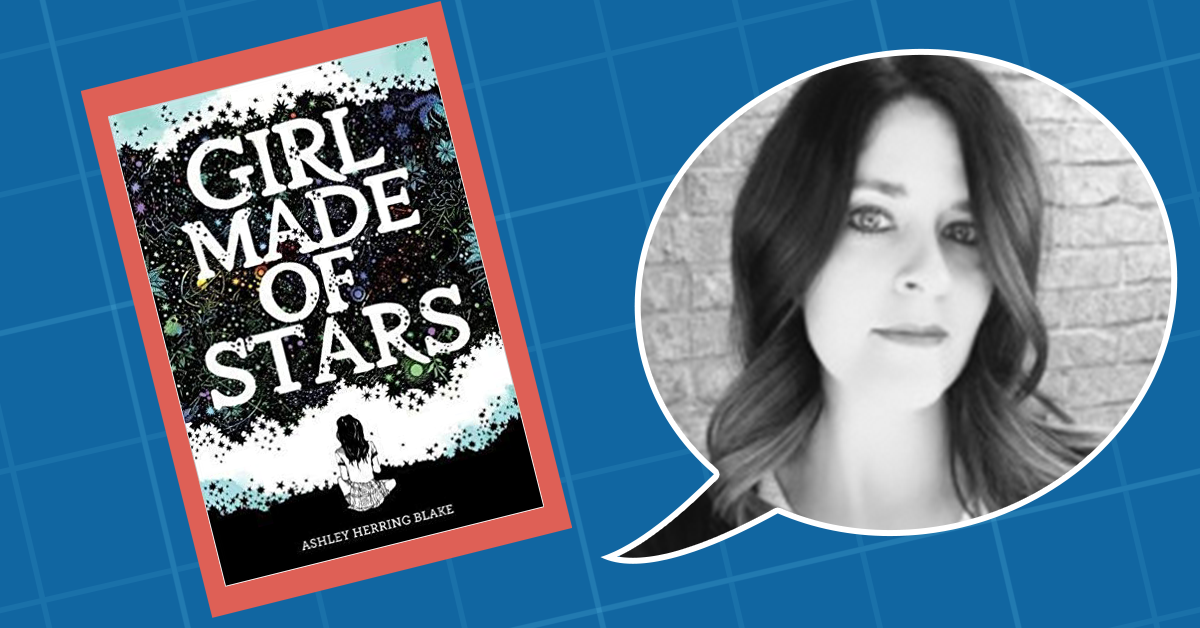 Even so, I'll take a teen novel any day. While too many adult writers confuse cynicism with sophistication, many YA writers know they are crafting words for an audience that is fierce and idealistic and facing challenges that the world hasn't seen before. I find their work hopeful and inspiring and, especially in the area of LGBTQ+ fiction, exploring the boundaries of identity and relationships in fascinating ways.
Girl Made of Stars, by Tennessee writer Ashley Herring Blake, is no exception. Mara is a twin, and nobody is closer to her than her brother Owen—not her friend Hannah, not her ex-girlfriend and once-best-friend Charlie, not her possible new love interest Alex. So where do her loyalties fall when, after a drunken party, Hannah accuses her brother of rape?
Not only does Mara need to navigate the painful process of uncovering the truth in the 'he said / she said' conflict between two of the people she loves best, she also has to struggle with a feminist mother who seems to be abandoning her principles for her son, and to decide whether she will stand by Hannah when the victim-blaming and 'slut shaming' begins at school. And underneath it all may be a story that Mara herself has kept silent for years.
Through the character of Mara, Blake, who is herself openly bisexual, effectively articulates the sometimes delightful, sometimes confusing experience of being attracted not only to different people, but also to people of different genders. I also appreciate how she handles the story of Charlie ('Don't call me Charlotte!'), who identifies as genderqueer, as she negotiates her own journey of silence and truth and self-expression in small-town Tennessee.
"I think all books written by marginalized writers have the same potential," Ashley Herring Blake told YA Pride in April 2017. "Kids are hungry to see themselves. To see they are okay. To see they are valid. To see they are not erased. To see they are not killed. To see themselves empowered and kicking ass and loving and being loved and having sex or not having sex. We're all hungry for that. The need to feel valid is ageless, but it's particularly important for kids who have less power and less resources at their disposal."
I will admit that I almost didn't pick up Girl Made of Stars, because the topic seemed so heavy. Once I did, though, I couldn't put it down. Blake handles a complicated, painful topic with just the right leavening of joy and beauty, avoids easy answers and simple resolutions, and leaves the reader with new insights into issues of power, gender and consent.