This year, extreme lawmakers in nearly every state in the country filed discriminatory anti-LGBTQ legislation, with nearly a dozen anti-transgender bills becoming law in 2021. Here in my home state of South Carolina, I know that anti-LGBTQ activists assumed they'd be able to push through similarly harmful policies, as several insidious bills were introduced.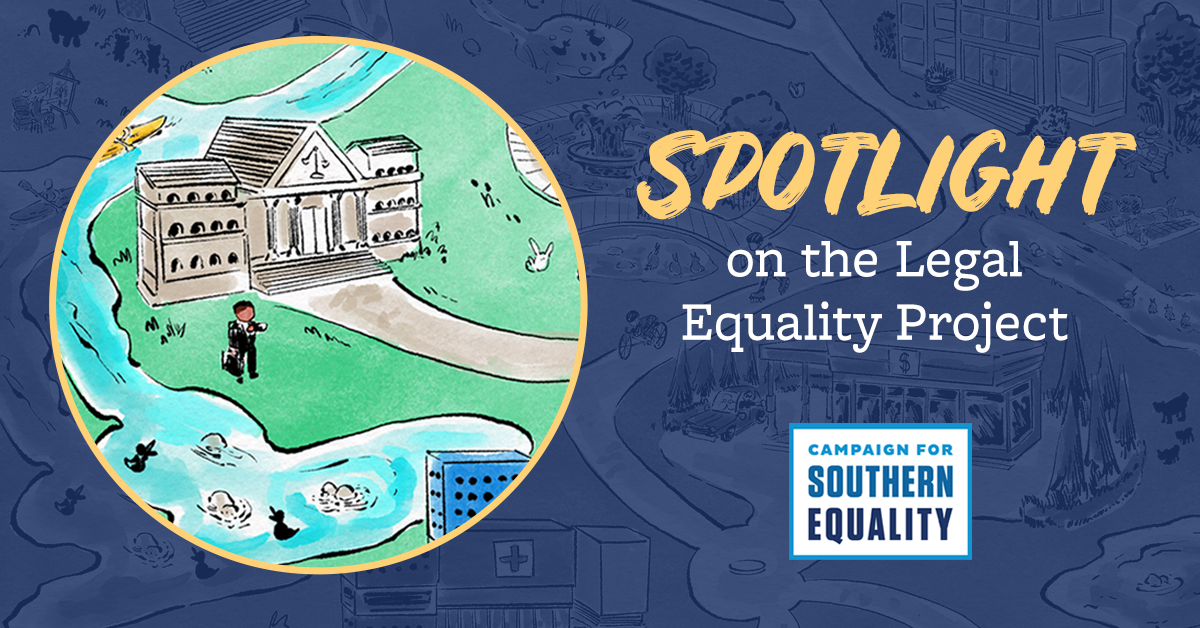 But anti-LGBTQ forces weren't prepared for the grassroots organizing power of the SC United for Justice & Equality coalition, which the Campaign for Southern Equality was proud to co-lead in 2021 alongside 30+ other organizations in SC.
The coalition helped empower dozens of advocates to testify about LGBTQ dignity and equality in the SC statehouse, share their stories in the media, and meet with lawmakers. The show of organizing force resulted in none of the anti-LGBTQ bills passing to a full chamber in 2021. We even defeated one especially aggressive effort to restrict transgender youth from participating in school sports six different times.
The victories in South Carolina were a major highlight for me in 2021 – and we already know that there is a major fight ahead for LGBTQ organizing in SC in the coming weeks. Can you kick in an end-of-year donation to ensure we're ready to fight back in 2022?
Remember: A generous donor is doubling every donation made in December, up to $50,000. We've got about $12,000 left to raise to meet the challenge – and your support goes a long way.
It helps support organizing efforts like the SC United Trans & Queer Field Day, which came at the end of South Carolina's legislative session in Columbia. We convened on the steps of the Capitol for a press conference and the unfurling of a giant transgender pride flag. Then we went to a local park to play games, share food, and access services like COVID-19 vaccinations and free HIV testing. We spoke our truth about LGBTQ justice, celebrated queer joy, and made one thing clear: Transgender South Carolinians aren't going anywhere. 
That was such a special day – and I know that more inspiring days like that are ahead. It's all a part of how we build LGBTQ political power across South Carolina. Want to be a part of this effort? Click here to make a donation – every dollar you give in December will be matched, up to $50,000.