A critical element of being able to thrive in your daily life is having the financial support to address your needs – and at the start of the pandemic, the financial crises of LGBTQ Southerners became more apparent than ever. That's why in 2020 we launched a new arm of our grassroots grantmaking program, the Southern Equality Fund, pivoting to support people struggling from the COVID-19 pandemic.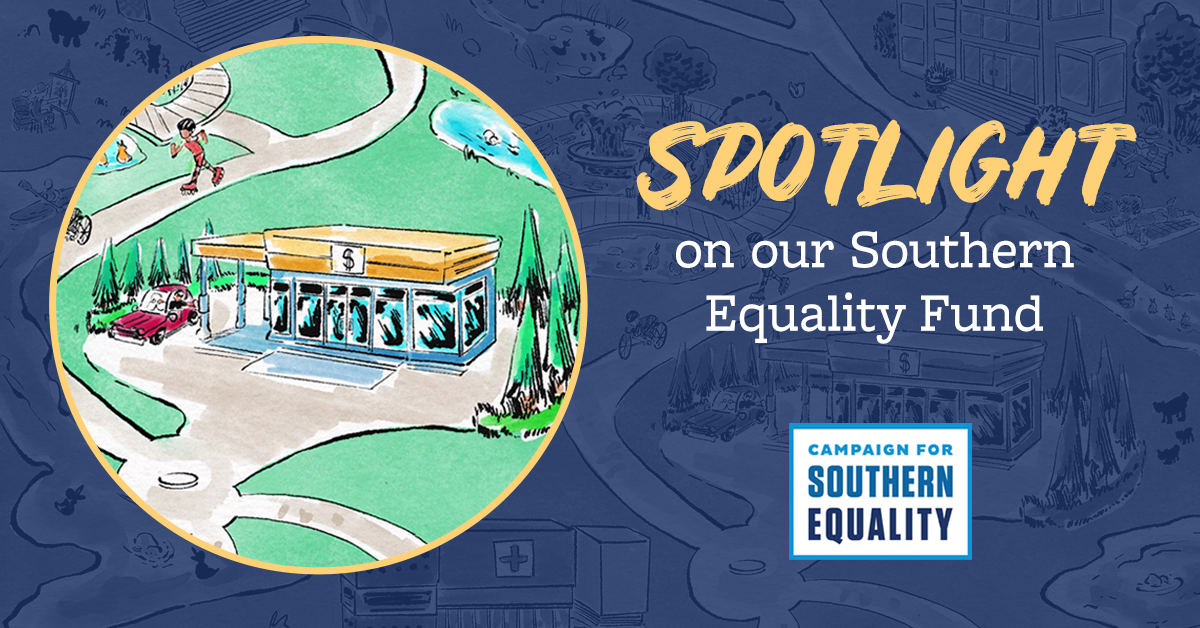 Since then, support from our generous donors has allowed us to open up and distribute $425,000 in rapid response grants to individuals, families, and organizations on the frontlines of the crisis. In 2021 we increased the emergency grant size to $250 and improved our distribution systems to get folks funding more quickly than ever.
We know how dire the need continues to be: Every time we open up a new round of grants, we receive hundreds of applications in minutes. We'll continue to provide these grants as long as we're able – but to do it, we need your support. Please click here to make a donation – $62 funds one-fourth of an Emergency Assistance Grant, and $250 funds an entire grant to an LGBTQ Southerner who needs help. 
In addition to funding emergency assistance grants, SEF grants this year also supported dozens of Southern BIPOC LGBTQI healers – including therapists, counselors, body workers, yoga instructors, and addiction specialists – and community organizations taking action for Transgender Day of Remembrance & Resilience. 
This year was a major step in our efforts to scale up the Southern Equality Fund and continue fueling grassroots power in the LGBTQ South. It's all a part of our central goal of redistributing resources for LGBTQ people across the South.
You're a key part of making this work possible. Your donations fuel these grants, which help LGBTQ people through a tough time or provide base funding to make innovative projects possible. If you can, please consider making a donation and we'll make sure it has a powerful impact through our Southern Equality Fund.