We're just a few days away from the annual Blue Ridge Pride Festival, and this year there are so many ways to celebrate alongside our team at the Campaign for Southern Equality. The procession and festival this year are on Saturday, September 28 at Pack Square.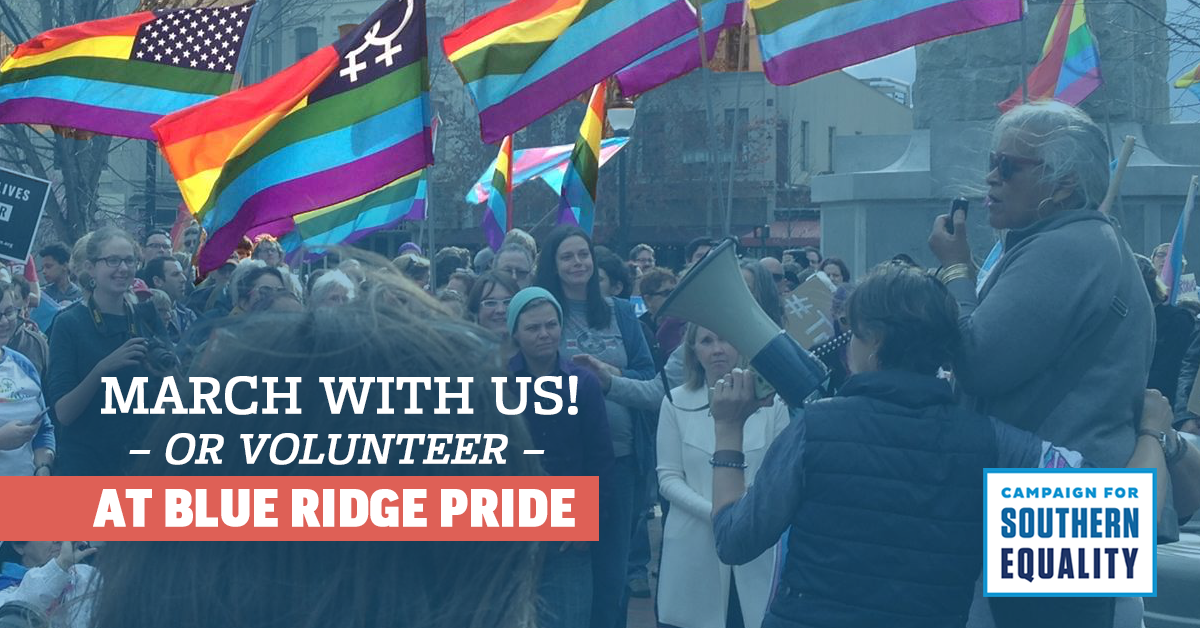 The Campaign for Southern Equality is looking for volunteers to help with Voter Registration at Pride on Saturday!  We have shifts available from 12-2 and 2-4. It's easy to sign up: Just scroll to the bottom of this page to let us know you want to volunteer, whether it's for these shifts or for a future volunteer registration event. We'll get you trained up and answer all of your questions before you head out!
The Campaign for Southern Equality will be marching in the Blue Ridge Pride Procession, and we'd love for you to join us! Let us know you're interested below, and we'll be in touch with all of the details.
See you at Blue Ridge Pride!