I know that it wasn't an easy year in our movement for LGBTQ equality – but throughout 2021, I derived great hope and strength from a continual bright spot in the news: The steady passage of LGBTQ-inclusive nondiscrimination ordinances here in North Carolina.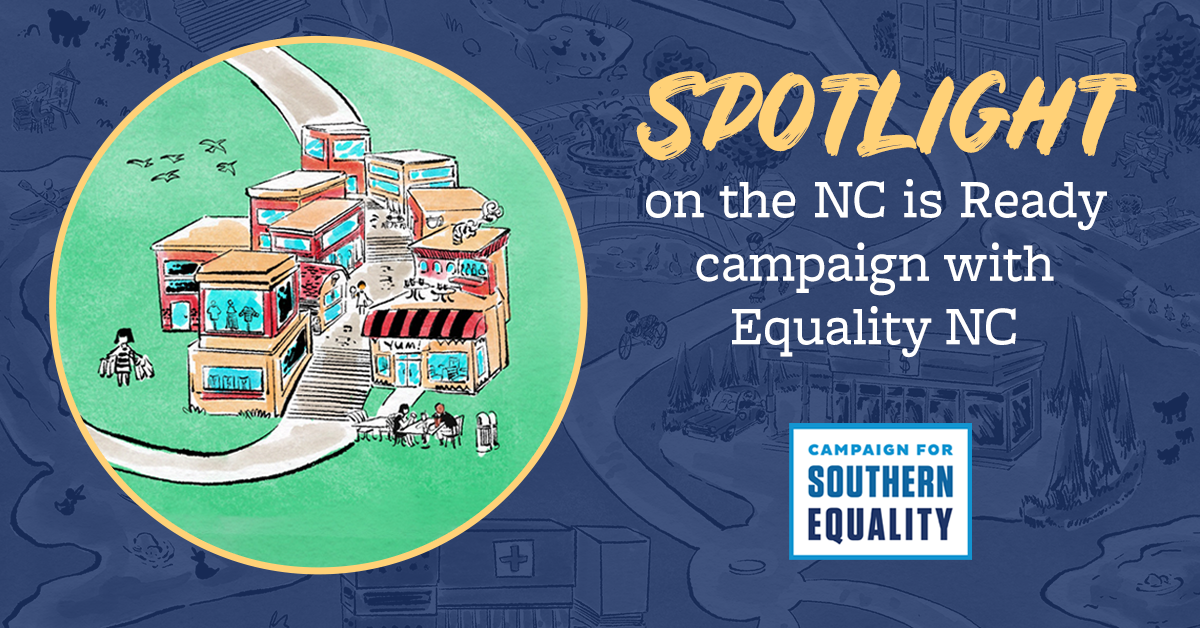 At the beginning of 2021, zero LGBTQ North Carolinians were protected from discrimination at the local level. Now, nearly 12 months later, one-third of the state – more than 3 million people – live in one of the 16 different jurisdictions with clear, comprehensive protections.
That's in large part because of the many LGBTQ folks across the state who worked through the NC is Ready campaign, co-chaired by the Campaign for Southern Equality and Equality NC, to call on local leaders to pass these protections. 
This is the kind of progress that's possible when we come together and stay laser-focused on our mission of creating a more equal South where everyone can thrive. Now, can you support CSE's work with your year-end donation? 
Our efforts in NC have taught us that it is possible to reimagine a South where everyone can thrive in their hometown. In the case of NC is Ready, we're ensuring folks are taken care of in public spaces like restaurants, stores, parks, and businesses; at workplaces with 15 or fewer employees (closing a gap that was unaddressed by the Supreme Court's Bostock employment discrimination ruling); and in local government buildings across the South. 
No matter who you are, no matter where you are, we must continue to pave a path toward a South where everyone is treated with dignity and respect. Chip in $15, $30, or what you're able to today – your donation will go toward organizing for LGBTQ-inclusive legislation at all levels of government.