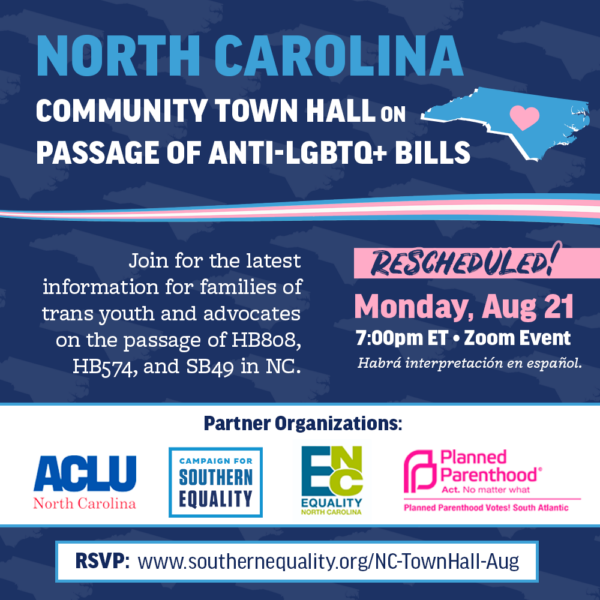 A slate of dangerous anti-LGBTQ+ bills has been passed by the NC General Assembly: HB808 (which prohibits the initiation of gender-affirming care for trans youth, although youth who initiated a "course of treatment" prior to August 1 are able to remain in care); HB574 (which bans trans youth from playing school sports); and SB49, a broad anti-LGBTQ+ curriculum censorship bill requiring staff to "out" transgender students.
We know that families have questions about this legislation and what it means for the future. That's why on Monday, August 21 at 7:00 PM Eastern, ACLU of NC, Campaign for Southern Equality, Equality NC, and Planned Parenthood South Atlantic hosted a virtual event focused on helping families understand the legislation and navigate access to gender-affirming care, while offering community support and answering questions.
At the event, we discussed resources available, including an overview of the new laws, ways you can take action, and resources that are available. 
Watch the recording here: