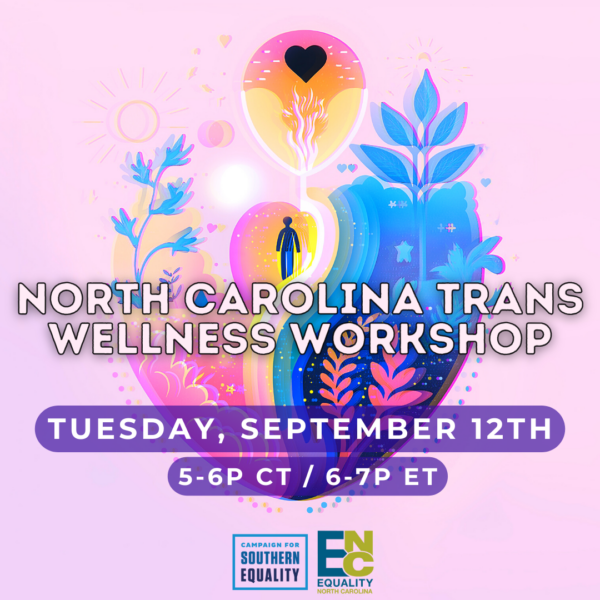 It's a challenging time for transgender youth in North Carolina, following the passage of three anti-LGBTQ+ state policies. We recognize the stress surrounding this situation has undoubtedly taken a toll on LGBTQ+ people, especially transgender youth and their families.
That's why the Campaign for Southern Equality and Equality NC are teaming up for a North Carolina Trans Wellness Workshop on Tuesday, September 12th from 6-7 PM EST.
This will be an intergenerational space for trans and nonbinary adults, youth and their caregivers in North Carolina. We will share conversation, reflections, and a few wellness techniques together.
RSVP Below:
North Carolina Wellness Workshop