Our team is sending love and support to everyone across the LGBTQ South, especially those who continue to be impacted disproportionately by the hardships of the ongoing COVID-19 pandemic. If you have not yet, we encourage you to get vaccinated, which is the best way to protect yourself and your family from COVID-19.
Today we are opening a new round of grants through our Southern Equality Fund. Read about each of the grant rounds in detail below. You can get information about all of the available Southern Equality Fund grants by clicking here.
COVID-19 Rapid Response Grant Program: Emergency Assistance Grants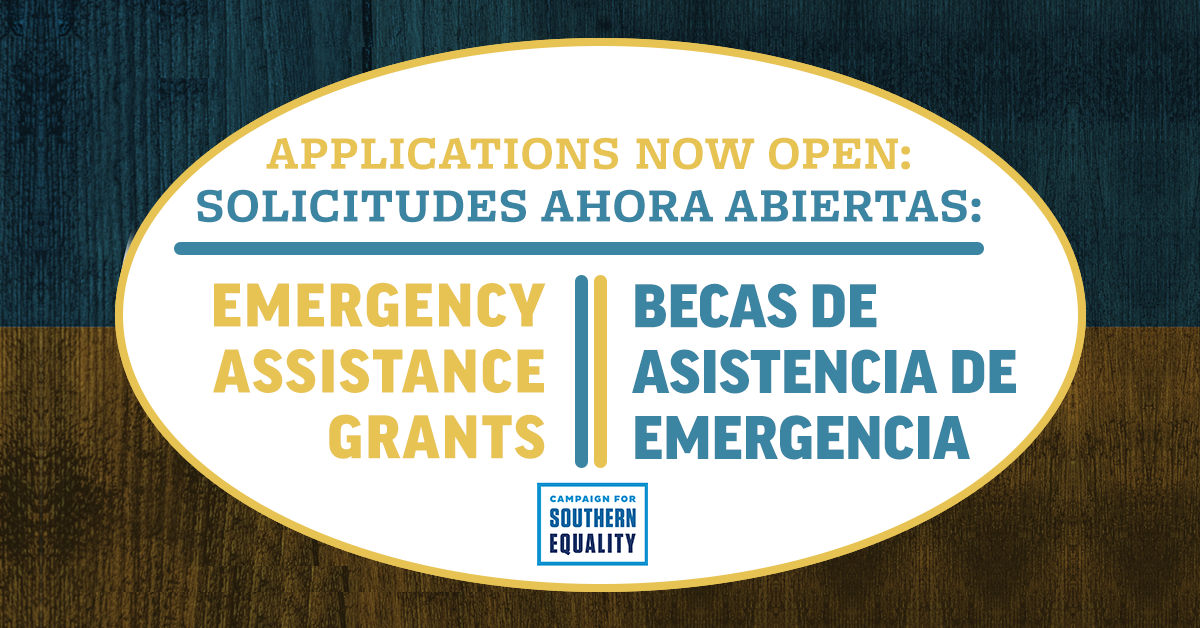 Today we reopened a new round of COVID-19 Rapid Response Grant Program funding to provide support to help Southerners with rent, food, medical expenses and other necessities. We reopened the application and received 70 applications in less than 15 minutes, reaching our funding limit for this round and requiring us to close the application. This round is made possible, in part, by the WNC Bridge Foundation.
If you live in Western NC you can still apply for an Emergency Assistance Grant here. 
Haz clic aqui para aplicar si vives en el Oeste de Carolina del Norte.
Special Grant Round: TDOR – Trans Day of Remembrance & Resilience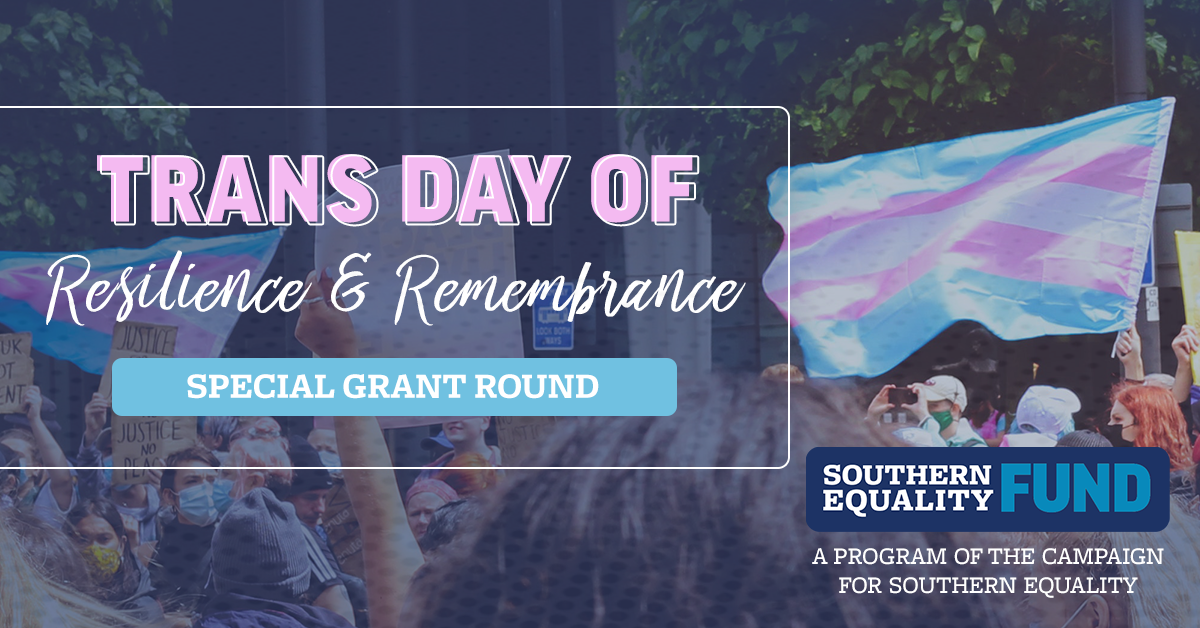 This fall our Trans Day of Resilience & Remembrance Special Grant Round will support activities, events, and projects developed around 2021's Transgender Day of Resilience & Remembrance (November 20) and Transgender Awareness Week (Nov. 13-19) across the LGBTQ South. Grants of up to $500 will support trans and queer organizers leading projects such as direct action, resilience and healing efforts, direct service, artistic endeavors, and more, across the South. Learn more and submit a nomination here.
Special Grant Round: Southern Healers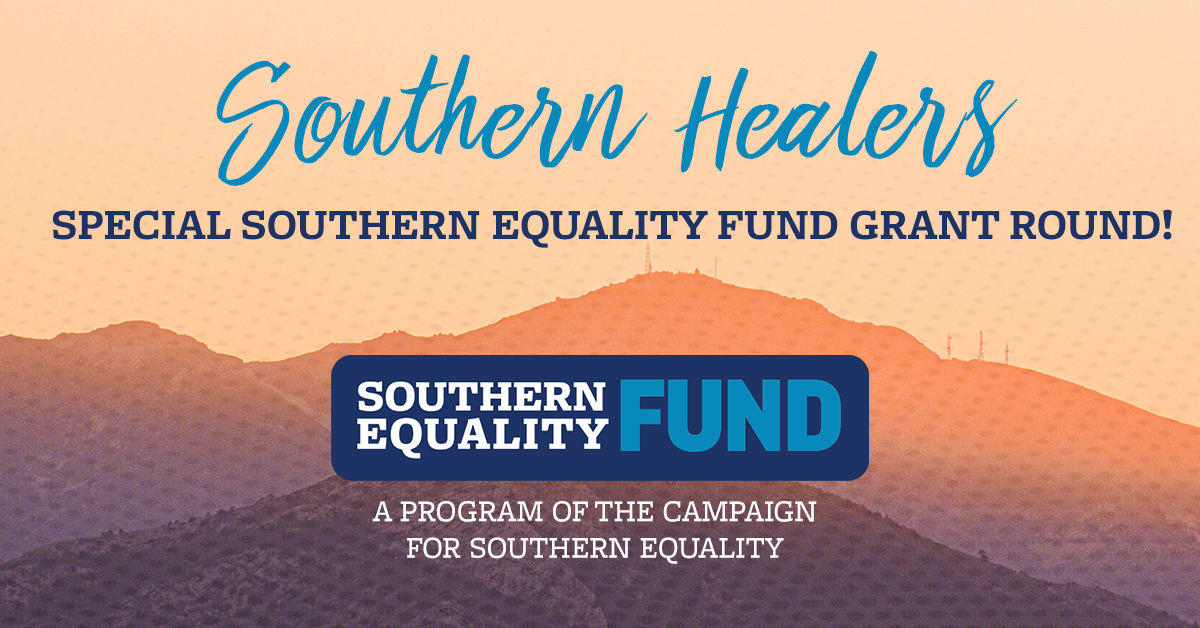 Our team has also been so inspired to see innovative healing efforts led by LGBTQI Indigenous, Black, and Brown Southerners – and now, we're excited to host a special grant round. This $10,000 Southern Healers Special Grant Round will distribute grants of up to $500 to organizing and healing efforts led by Indigenous, Black, and Brown LGBTQI Southerners.
We define healers broadly to include therapists, counselors, social workers, healers, addiction specialists, life coaches, body workers, yoga instructors, reiki masters, energy healers and other wellness practitioners.
Do you know a BIPOC-led healing effort in your community, or are you a healer or practitioner yourself that could use grant support? Submit nominations here.