For years the Campaign for Southern Equality has been proud to foster, highlight, and support LGBTQ Southern artists as part of our Southern Equality Studios program – and this year, the program has grown more than ever. Dozens of artists have come together for our Queer Artist Meet-Ups, and a few months ago I was excited to come on staff full-time as the Southern Equality Studios Program Manager. It's been fun to deepen my ongoing work with CSE's Al Murray and other team members as we continue to work toward social change through art.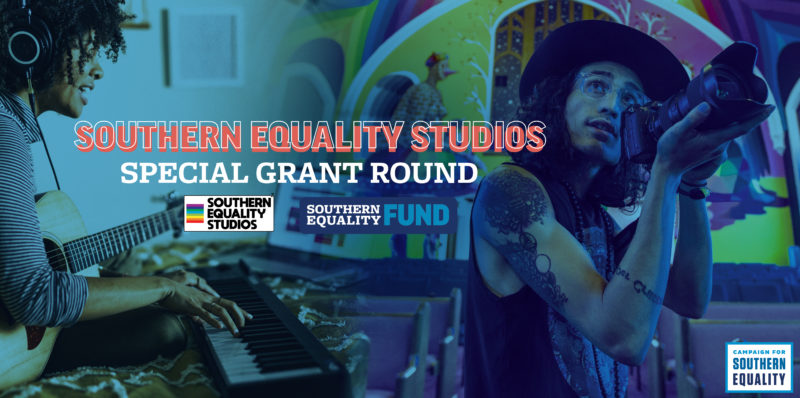 Now we're honored to expand the program further with a special grant round of our Southern Equality Fund specifically focused on supporting LGBTQ artists who are Black, Indigenous, or people of color (BIPOC). 
CSE's Southern Equality Fund is currently accepting nominations for $500 grants to BIPOC LGBTQ artists and creatives in the South. Artists are also able to nominate themselves for the grant. Do you know a great BIPOC and LGBTQ person in the South making art, or are you one yourself? Click here to learn more and submit a nomination. 
We believe that art can be a vital catalyst for social change. And during this year especially, we've seen how BIPOC communities have come together to make a statement and express the full range of human emotion – anger, sadness, hope, and joy – through art.
We're grateful to East Fork Pottery, which is sponsoring this Southern Equality Fund grant round. Their generous support of LGBTQ BIPOC communities through the Campaign for Southern Equality is making a difference across the South.
Learn more about this special grant round for BIPOC LGBTQ artists and creatives, and submit a nomination – for someone you know, someone you admire, or yourself!
Thank you for all you're doing,
Liz Williams
Not a BIPOC LGBTQ person but interested in getting involved with queer artists across the South? Click here to learn more about Southern Equality Studios' weekly Queer Artist Meet-Ups, held every Tuesday.