The Campaign for Southern Equality understands that funding alone is not enough to sustain grassroots LGBTQ leaders and amplify the impact of their work. They also need a continuous flow of resources, including relationships with peer organizers, individualized coaching, and training. That's why in 2019 we hosted a series of grassroots training webinars to support organizers on the ground. Watch the webinars below.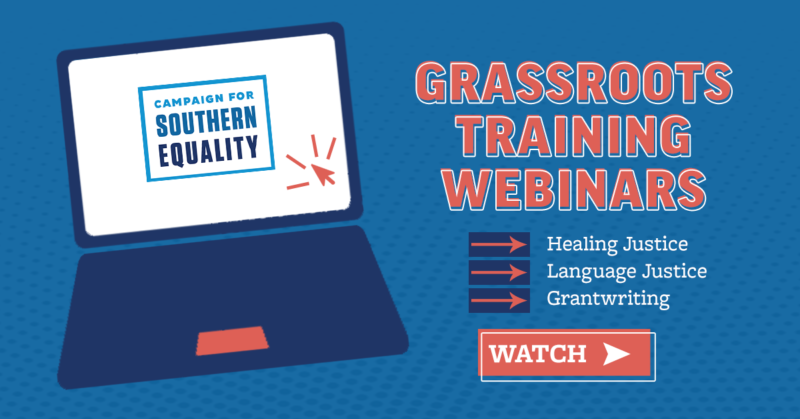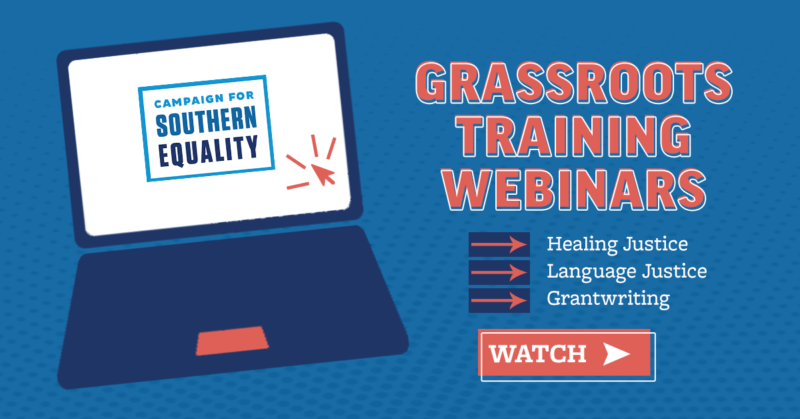 Watch the 2019 Webinars:
➡️ Healing Justice
➡️ Language Justice
➡️ Grantwriting
➡️ Full Archive
➡️ View this page in Spanish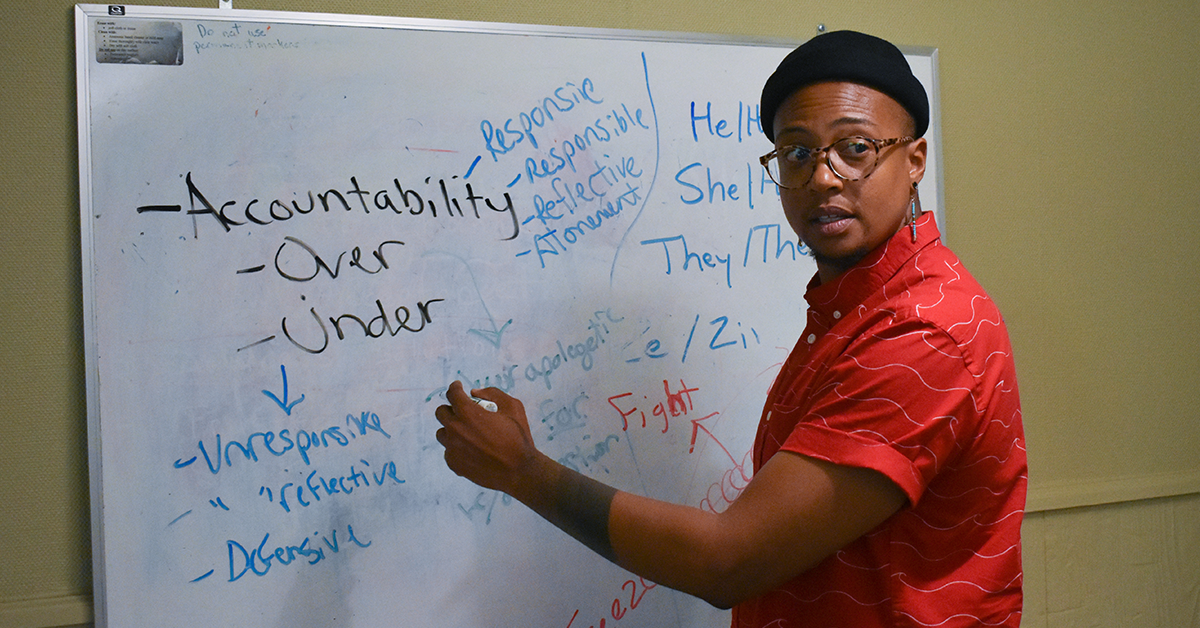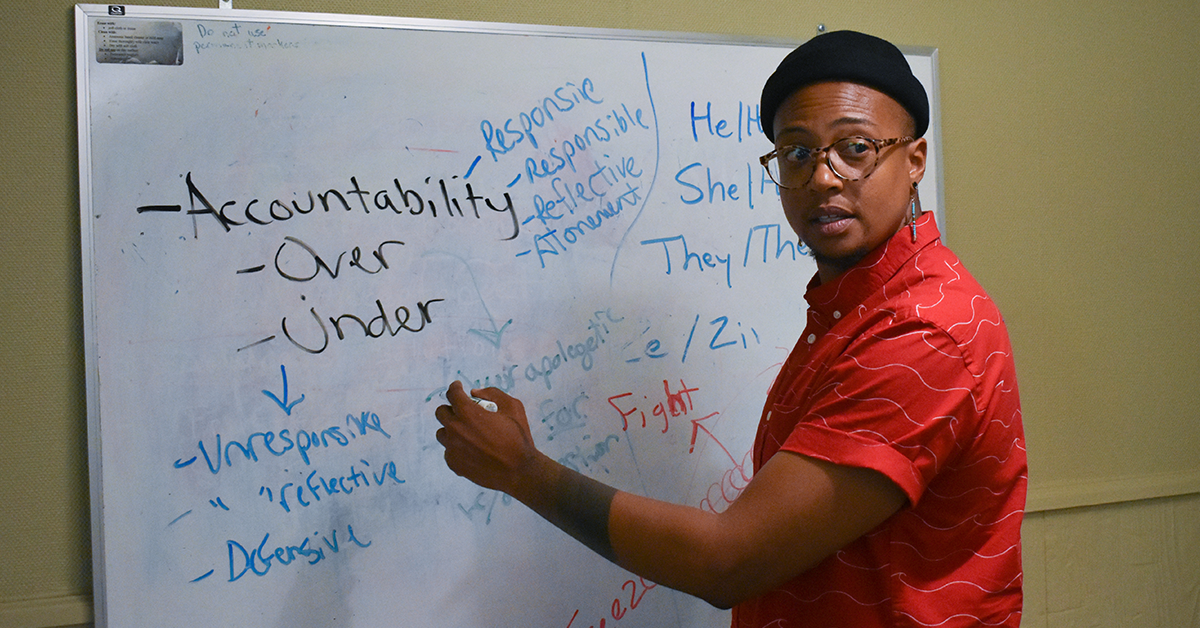 Old Southern Ways: A Pilot Project On LGBTQ Healing Justice in the South
Held September 18, 2019
While working to build a South where LGBTQ people are equal in every sphere of life, the Campaign for Southern Equality (CSE) is also including healing, wellness and resilience work as a part of that vision. This interactive webinar discussed CSE's healing justice pilot project that includes using somatics as a theory of change and as a healing modality. For approximately one year, CSE has been practicing somatics in their inward facing staff support work. Holiday Simmons, Resident in Healing and Resilience, shared lessons from the first year of the project, plans for the second year, and answer questions. Attendees included staff and leaders of organizations, wellness practitioners, and anyone seeking to bridge the gap between social justice and healing justice.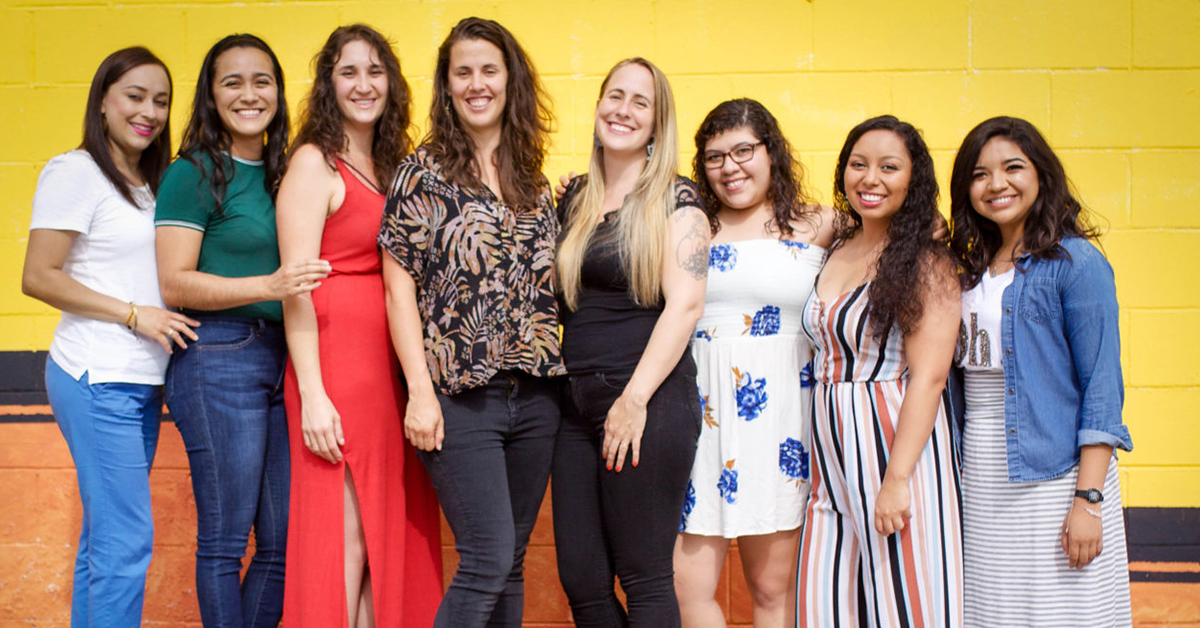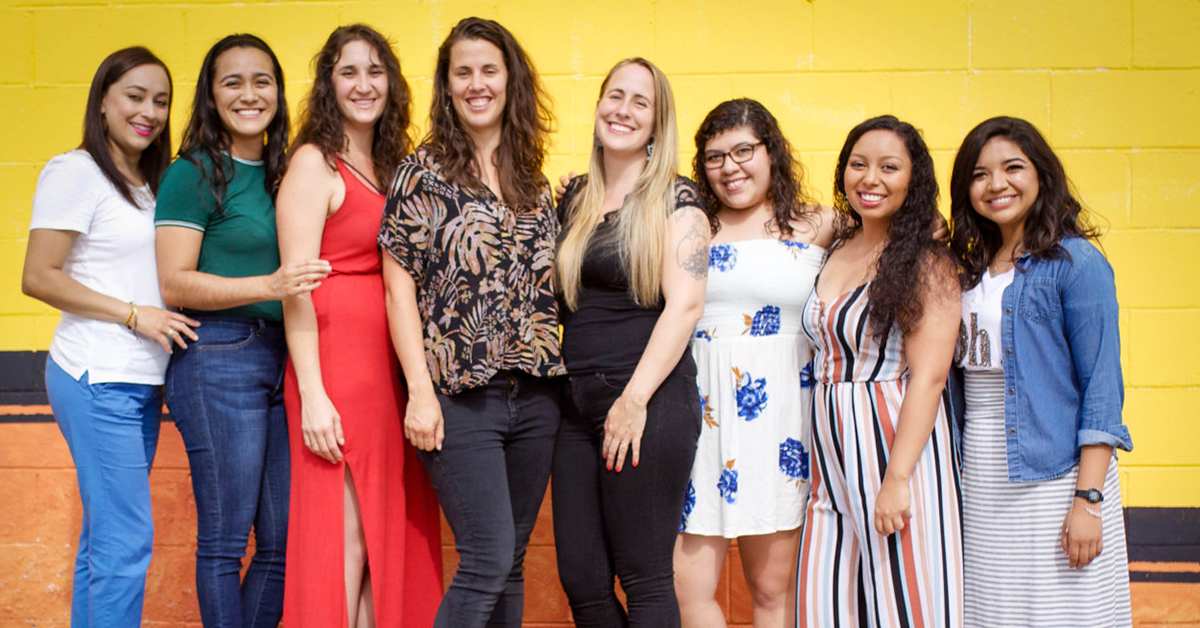 Language Justice: Building Multilingual Spaces and Movements
Held October 16
Cenzontle Language Justice Cooperative and the Campaign for Southern Equality hosted this interactive language justice webinar. The webinar focused on creating dialogue for participants to explore their vision and roles in working for language justice, and explore emerging language justice practices and tools to build multilingual spaces and movements. Attendees included facilitators, organizers, and community members.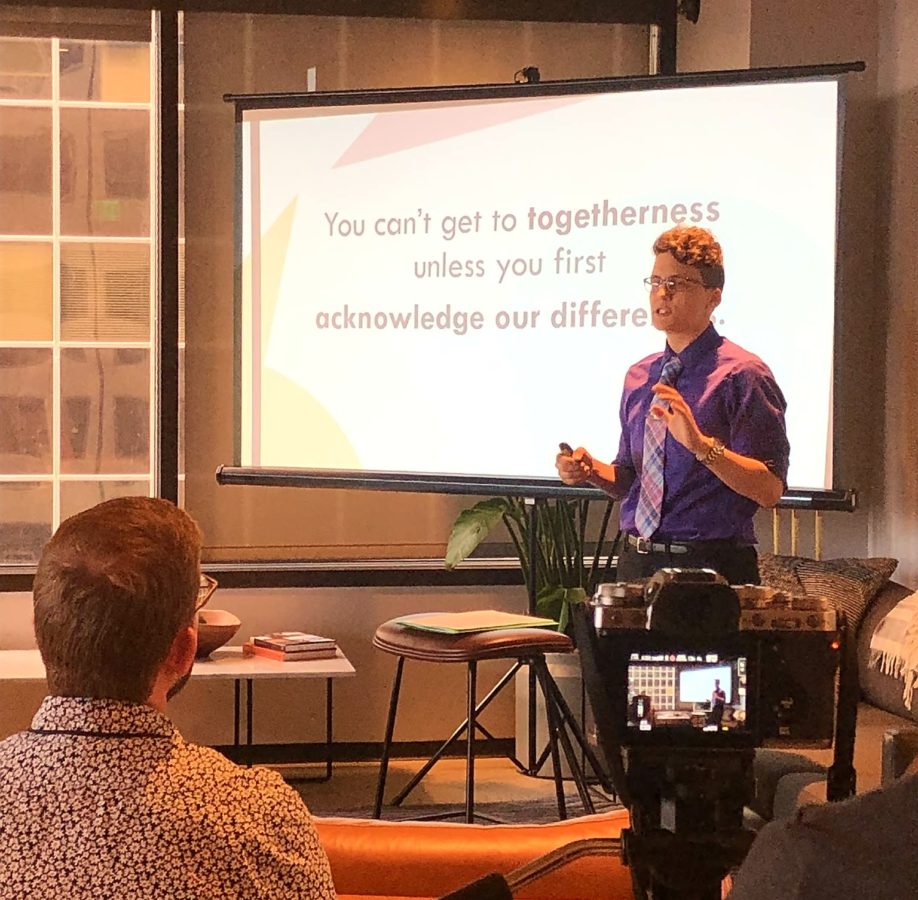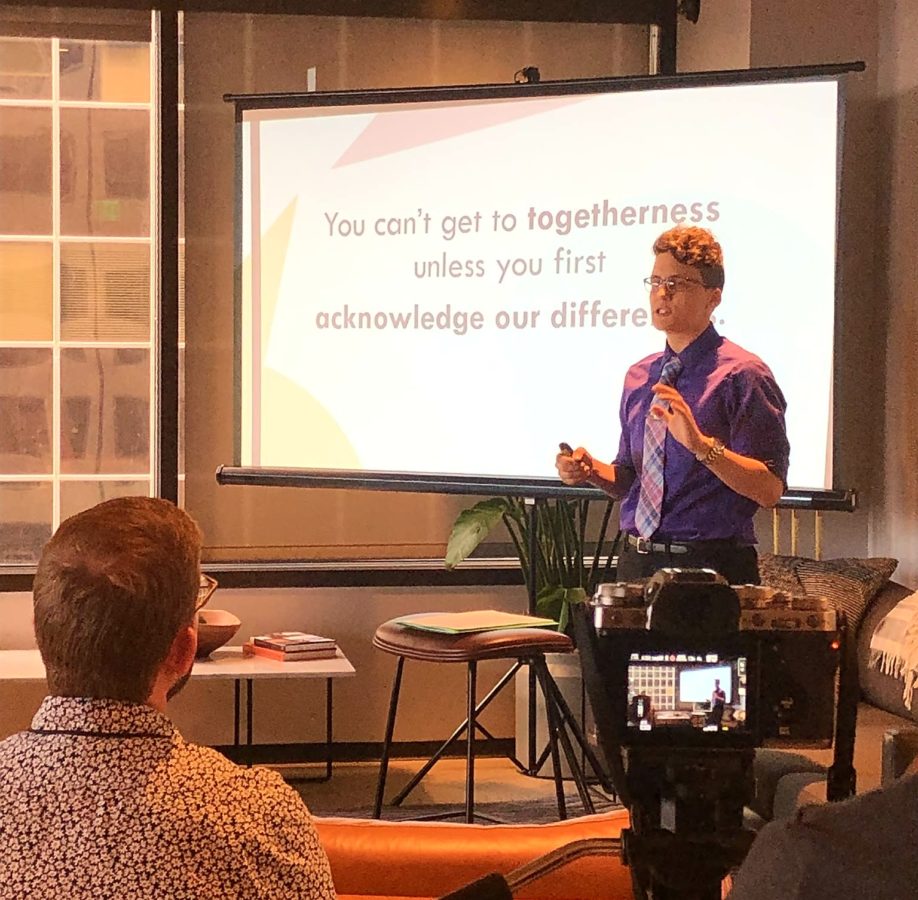 Grant Writing for Southern Organizers: Finding and Applying for Your First Grant
Held December 5, 2019
Building on the Southern Equality Fund's Grant Writing Kickstarter webinar, Grant Writing for Southern Organizers: Finding and Applying for Your First Grant provided new grantseekers in the LGBTQ South with techniques, tools, and strategies for finding and applying for their first (or second or third) grant. This webinar was geared toward advocates and activists doing grassroots work in the LGBTQ South.
View Full Archive of Grassroots Training Webinars
All SEF grassroots training webinars have been recorded and can be accessed here, along with any resources and presentation materials shared during the webinar.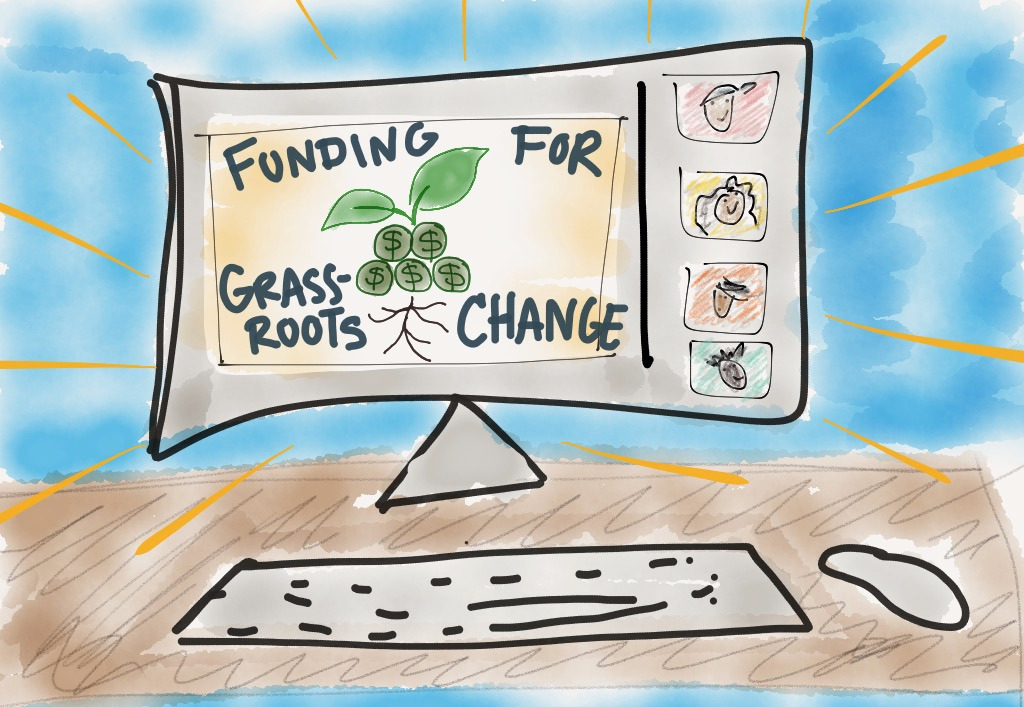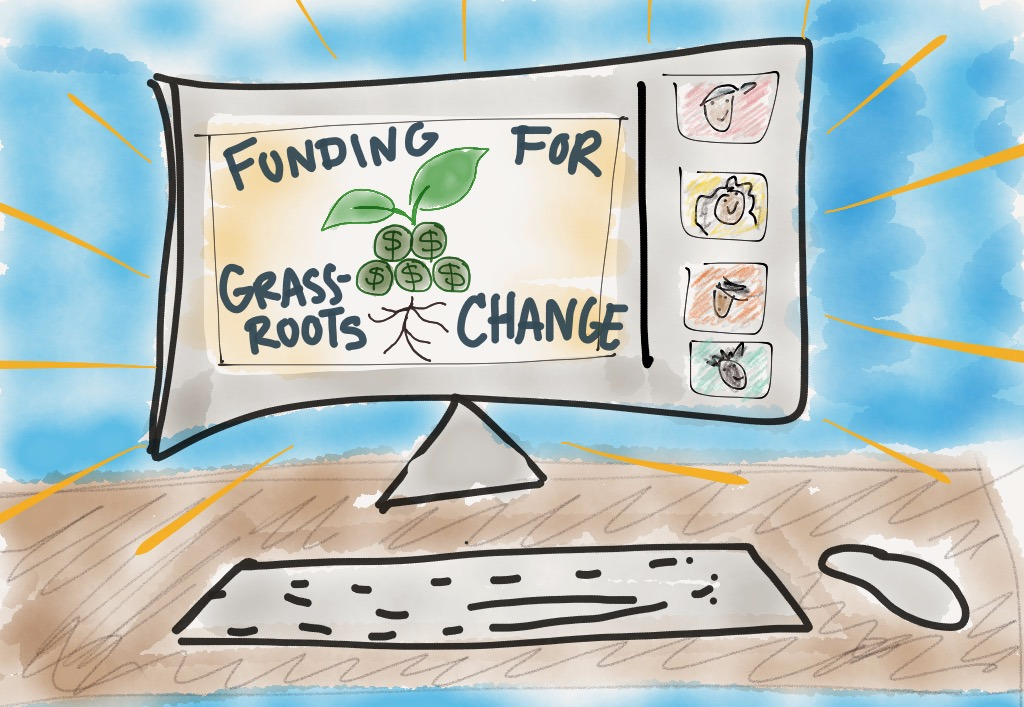 This post is also available in: Español (Spanish)