The Trans in the South guide is for the trans community and created by the trans community. No one knows what local folks need better than local leaders. Meet the team of amazing trans leaders from across the South who helped lead efforts to identify more resources and help connect trans folks with those resources.
Joaquín Carcaño
Durham, NC

•

He/Him/His

Joaquín Carcaño calls home both the Rio Grande Valley of the Texas-Mexico border and Durham, North Carolina. He is  a queer, transgender Mexican-American man and the Director of Community Organizing for the Latino Commission on AIDS, Latinos in the South program working regionally from North Carolina to Texas.

He is a member of Nuestra Voz, the LGBTQ community advisory board of El Centro Hispano in Durham, and sits on the board of directors of the LGBTQ Center of Durham and the Southern AIDS Coalition.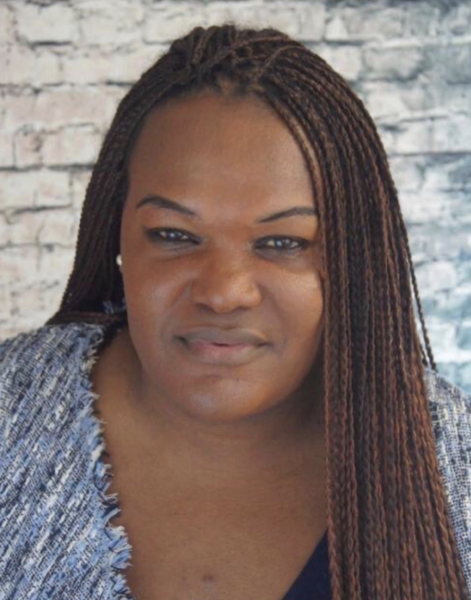 Wendi Cooper
New Orleans, LA

•

She/Her/Hers

Wendi Cooper is a transgender woman and Executive Director Transcending Women who is a native of New Orleans, Louisiana. She earned her Bachelor of Science in 2011 and her Master of Arts in Criminal Justice (with a concentration in juvenile justice) in 2015, both at Southern University at New Orleans.

She is the founder of the CANScantSTAND campaign, which seeks to liberate individuals who are affected by Louisiana's Crime Against Nature Statute. Enacted in 1805, this archaic law has been found
to disproportionately target the LGBTQ community, especially transwomen of color. In 2011, Ms. Cooper was also a community organizer with the NO Justice Project. She provided key testimony in a
federal lawsuit that successfully challenged Louisiana's Crime Against Nature by Solicitation Statute and secured the removal of more than 700 women from the sex offender registry. Also, in 2018, Wendi was
appointed to Mayor Latoya Cantrell's transition team as a member of the Health and Wellness Subcommittee. That same year, the mayor's Director of Human Rights and Equity appointed her as the chair of the New Orleans LGBTQ+ Taskforce, and Governor John Bel Edwards appointed her as a member of the Louisiana Taskforce on Women's Incarceration.

Because of her connections with the community, Ms. Cooper received a proclamation by Council Member Latoya Cantrell, who is now the mayor of the city of New Orleans. She was featured in an
MSNBC news documentary, Floodlines: Community and Resistance from Katrina to the Jena Six, as well as a Human Rights Campaign feature story on Crime Against Nature by Solicitation.

Ms. Cooper continues to work diligently for the dignity, health and well-being, and decriminalization of all transgender, gender non-conforming, lesbian, gay, bisexual, queer, and cis gender women so they
can live their lives authentically without fear. She fights through relentless advocacy so these women can overcome all obstacles in their way.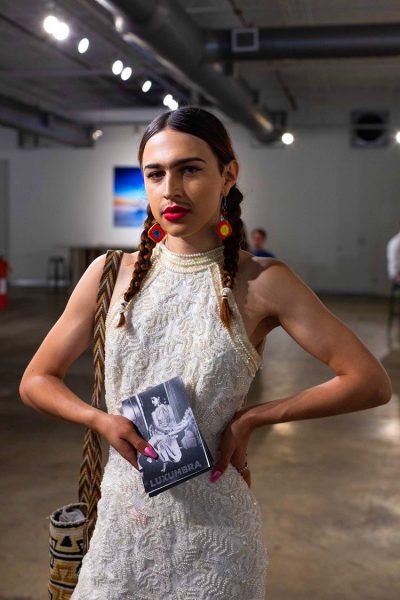 Jesse Pratt López
Atlanta, GA

•

She/Her/Hers

Jesse Pratt Lópezis a Trans woman from Cali, Colombia, and has lived in the Atlanta area since 2012 and worked as activist, organizer, and photographer, with work published in places such as the Guardian, the Atlantic, and Vogue. Jesse uses her artwork and social platform to visibilize Trans folks, people of color, undocumented folks—and
other folks whose existences are criminalized or erased. Jesse has exhibited work in places such as the Center for Civil and Human Rights and the Atlanta Contemporary. She is an organizer with regional grassroots organization Southern Fried Queer Pride, a local arts and Advocacy organization, as well as Mariposas Rebeldes, a local queer
Latinx food soverignty and mutual aid project. She is also the founder of the Trans Housing Coalition, an organization that began as a photography-based crowdfunding campaign (The Homeless Black Trans Women Fund) aimed at alleviating chronic homelessness in the TGNC (Trans & Gender Non-Conforming) community in Atlanta using a Housing First approach. You can check out Jesse's work at jprattlopez.photos.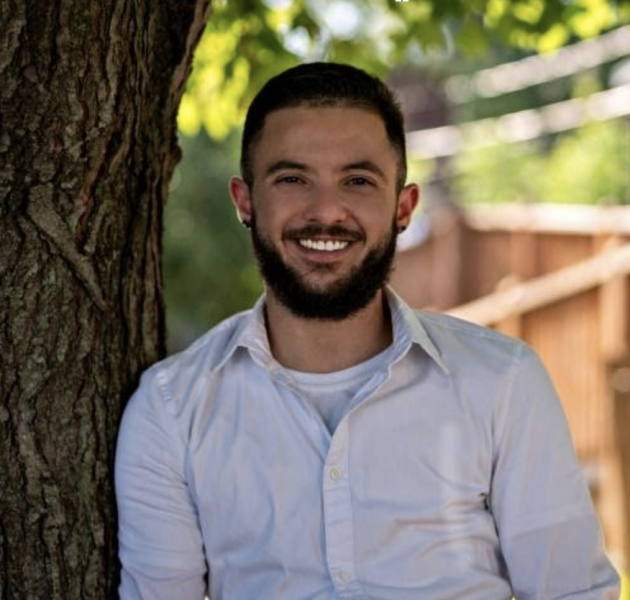 Jensen Luke Matar
Jackson, MS

•

He/Him/His

Jensen Luke Matar is a community organizer, transgender advocate and human rights activist of Mississippi. His work focuses on strategies that reduce discrimination faced by transgender and gender non-conforming people by collaborating directly with the community, educating the community at-large, and advocating for policy protections. The success of his efforts result from uplifting the voices and stories of transgender and gender non-conforming community members and mentoring self-advocates. He prioritizes community support, leadership development, linkage to resources and opportunity expansion. 

As a former retail manager of 13 years, Jensen has successfully influenced and actualized nation-wide LGBTQ+ policy protections in the workplace. It was through his struggles as a transgender man while transitioning in the workplace that he found a calling for helping others who identify as transgender. In July of 2018, he left retail and accepted the position of TEAP Coordinator, leading the sole education and advocacy program exclusively devoted to the transgender community of Mississippi. He since expanded the program to become what coalition partners have called "the most influential and recognizable LGBTQ+ advocacy program in the state". Jensen wrote the first-ever statewide newspaper opinion editorial publication from a trans person about trans living in the Clarion Ledger, testified at the first Mississippi Legislative Hearing on Trans Rights, organized the state's first publicly acknowledged Trans Day of Visibility event and received the ACLU of Mississippi's Freedom of Speech Award within the first year with the program. In April of 2021, Jensen began working as an independent advocate, speaker and consultant for transgender issues and transgender rights, taking on a variety of community improving projects with organizations such as the Human Rights Campaign, Mississippi Safe Schools Coalition, Blue Magnolia Films and the Campaign for Southern Equality.  

As an entrepreneur, Jensen owns and operates Jensen Custom Prints, a custom apparel printing shop, and Human Love Apparel, an apparel line that financially assists with direct services for LGBTQ Mississippians. In his spare time, he volunteers on several non-profit LGBTQ focused or affecting statewide organizing and planning teams. 

Through business, community building, leadership development, education and direct advocacy, Jensen has been able to lead a shift in culture around trans narratives and is a vital contributor in the fight for LGBTQ+ rights in Mississippi.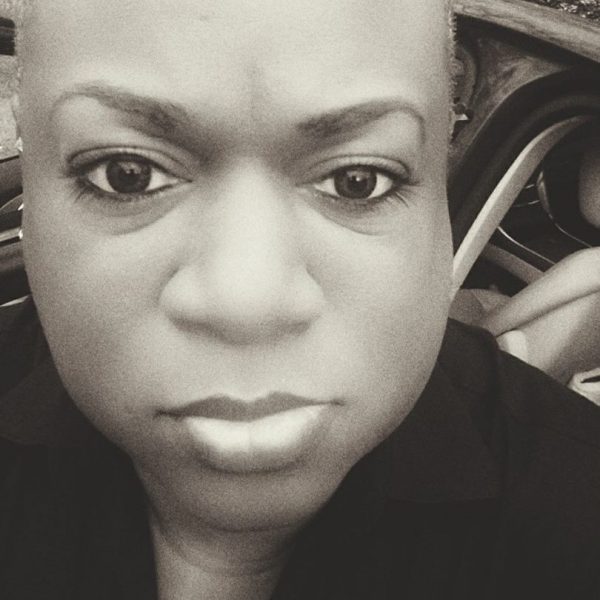 Renae Taylor
Memphis, TN

•

They/Them/Theirs

Renae Taylor is a 46-year-old Disabled Non-Binary Trans Organizer located in Memphis, Tennessee. Renae Taylor is originally from  Tupelo, MS.

They are an HIV Educator and Activist associated with many HIV prevention organizations. They were the Co-Chair of their Local HIV Care and Prevention Planning Group, they are the Southwest Tennessee delegate for TCOI Tennessee Community Outreach Initiative, and they are also a National Advisory Board Member of Positively Trans.

Renae is also a writer for The Unleashed Voice Magazine as their Trans correspondent. Renae is currently employed by National Black Trans Coalition as A Client Services Specialist.

Renae also was part of The Official Black Lives Matter Memphis Chapter. Renae believes in the right to be Sex Positive and Reproductive Rights.  Renae is seeking an Equitable Future for all Black and Brown people with multiple identities that intersect.