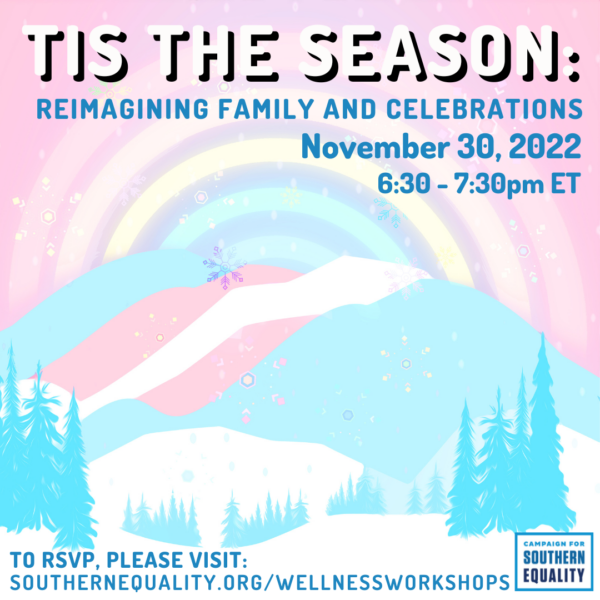 This fall the Campaign for Southern Equality hosted "Meeting the Moment Wellness Workshops," a series of conversations geared toward shared community and collective resilience. These Healing & Resilience Community Workshops were hosted by Campaign for Southern Equality's Director of Healing & Resilience Holiday Simmons,  joined by special guests. 
The third in the Wellness Workshop series was "Tis the Season: Reimagining Family and Celebrations." In this workshop we explored ways to navigate the inflated pressure of the holidays and ensure that they are filled with dignity, respect and freedom.
The special guest for this session is Everette R. H. Thompson.
Watch the Workshop: