On September 1, the U.S. Supreme Court allowed a dangerous new law to take effect in Texas – a law that essentially outlaws abortion after six weeks (before many people know that they are pregnant) and empowers any individual to enforce the law by suing people who they believe had an abortion or helped someone access an abortion.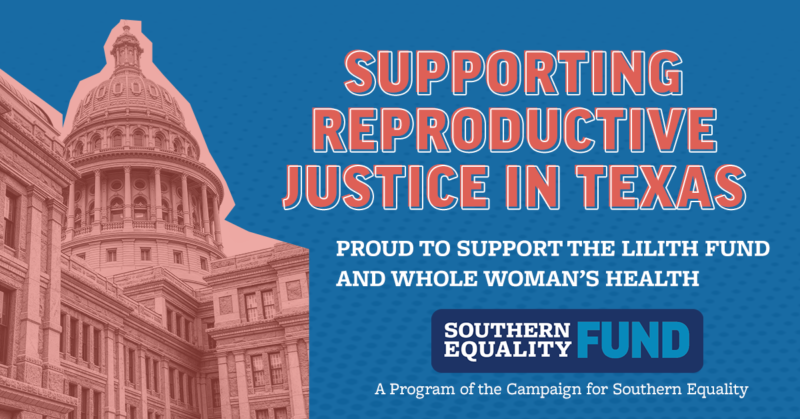 The law has had a chilling effect in Texas, restricting abortion care for almost everyone in the state. Many people seeking abortion care have traveled hundreds of miles out of the state for their care, putting an enormous strain on the already limited number of clinics in Louisiana, New Mexico, and other states.
The law – SB8 – and its enforcement mechanism is a dangerous new attempt to restrict abortion care, but the reality is that a similar enforcement mechanism could be written into all sorts of laws. We've already seen similar enforcement mechanisms, for example, proposed around anti-transgender medical care bills and anti-LGBTQ bills.
Needless to say, the law is disproportionately impacting people with lower incomes, BIPOC communities, and trans people who need care: Traveling out of state to receive an abortion can be extremely expensive, and people with less access to funding and support are disadvantaged.
That's why the work of abortion funds and other reproductive justice organizations on the ground in Texas are so vital. And that's why this month the Campaign for Southern Equality staff initiated Frontline Grants through our Southern Equality Fund to two frontline organizations: The Lilith Fund (which helps people pay for an abortion and has shifted into funding travel, too) and Whole Woman's Health (an independent abortion provider & advocacy leader in Texas). We've routed $1,250 to each organization.
Please learn more about their work by visiting their websites, and consider donating if you are able.