All this October, the Campaign for Southern Equality is proud to shine a spotlight on artists doing awesome work to support LGBTQ creatives and makers in the South! Through our Southern Equality Studios program, we amplify work from queer creatives and help build and foster a network of queer artists working to leverage their talent and passion to advance social change.
We've been so grateful for the work of Lauren Dodge, a multimedia artist best known for @SouthernGothicDollhouse (on Instagram and TikTok), through which she develops and shares videos and photos of intricate miniatures. The amazingly detailed miniatures – whether a dollhouse or a tub or something else – always have a spooky vibe, so we're grateful to be partnering with Lauren throughout the month of Halloween. In addition to this raffle and auction below, we'll be partnering on other LGBTQ-related engagements, including virtual studio visits and Southern LGBTQ book talks!
There are lots of ways that you can get involved – here's how:
Available Now: Swamp Tub Raffle from Southern Gothic Dollhouse
Artist Lauren Dodge of Southern Gothic Dollhouse is hosting a raffle throughout the entire month of October to allow you to win this amazing "Swamp Tub," which Lauren has intricately designed and detailed. To enter the raffle, hosted on Tiltify, donate to the Campaign for Southern Equality and our work for LGBTQ Southerners via this link! Every $5 you donate buys you one raffle ticket. The raffle goes through October 30 (Halloween Eve!) when Lauren will announce the winner through a live raffle pick, at 8pm ET. Thousands of dollars have already been donated – get your raffle ticket here.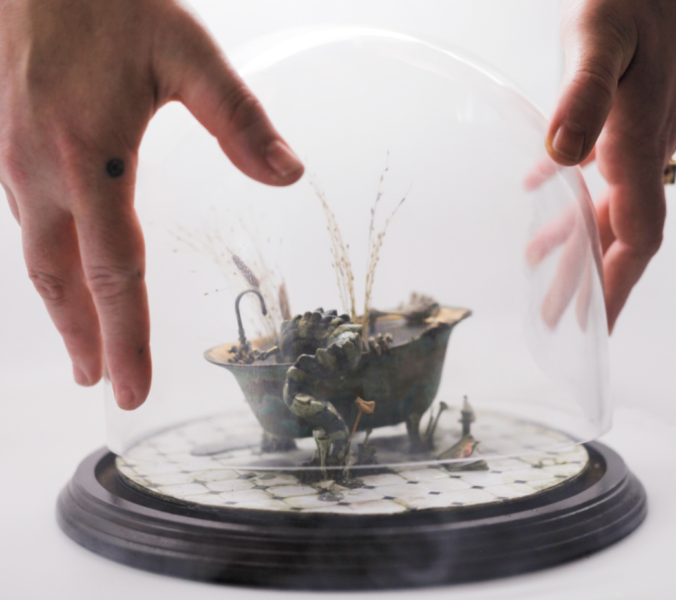 Place a Bid in the Southern Gothic Dollhouse Auction!
Lauren will also be hosting an auction on Instagram for her hand-made "Octopus Tub" on her Instagram, @SouthernGothicDollhouse. This auction begins on October 15 – Lauren will post to Instagram, and folks can pop in their bids in the comments section, in increments of $20 or more. Lauren will post the highest bid each day, until October 30, at 8pm ET. The starting bid is $500 for this one-of-a-kind piece. In the meantime, check out Lauren's work here!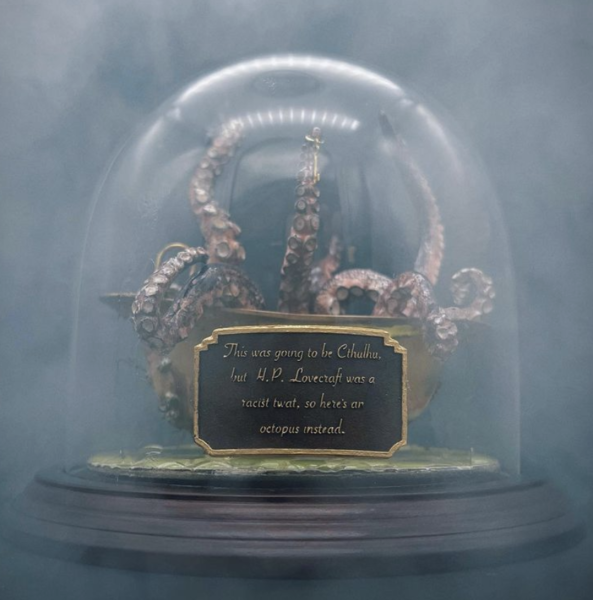 Are You An Artist? Consider Hosting Your Own Auction!
If you're inspired by what Lauren's doing, join her! If you'd like to auction your own work, our team will help get you started, and we'll promote your artwork through the month of October. The more artists raise, the more artists we can support! Learn more here, and tell us that you'd like to participate! Click here to learn more.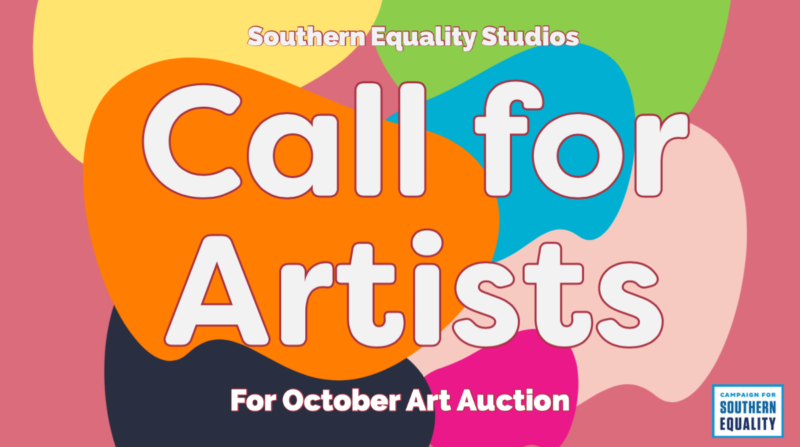 Bid on Items from Other Artists
Throughout the month, other items will be up for bid from other artists! There are already a few items available for bid – check out this piece from @Halloween_Lass and this one from @imperfectetchings. Each item is up for auction, with the rules and details in the post describing the item. We'll be amplifying them through our @SouthernEqualityStudios Instagram and our @SouthernEquality Instagram, too, as well Lauren through @SouthernGothicDollhouse! Bids will go directly to our work for LGBTQ Southerners throughout the region.