The election is a month away, and there's a lot happening. We know you've been following along with news about President Trump, the U.S. Supreme Court confirmation hearing, the debates, and the continued movement against police brutality and anti-Black racism. There's so much news out there, and so much of it provokes anxiety, that it can be easy to disconnect.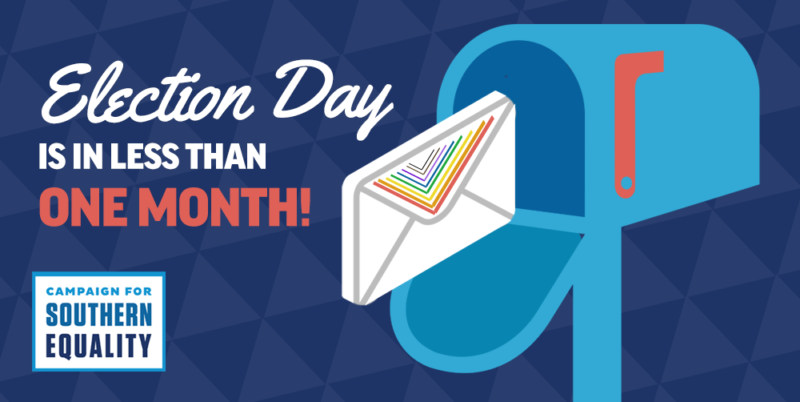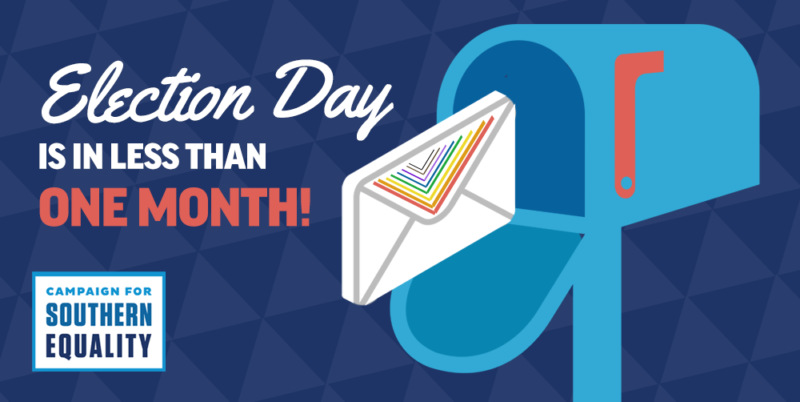 Here's my ask to you: Take the time you need to clear your head – and then plug right back in during these final weeks before the election. There's so much to do. We have just a few days left to register people to vote – and then, we need to do everything we can to turn out the vote. Mail-in ballots are already out in most states, early voting begins soon in some states, and getting folks to the polls on Election Day will be critically important for our democracy.
Please visit www.Vote411.org – and get all of the information you may need about registering to vote, who's on your ballot, when to turn in your mail-in ballot, how to vote early, and what you need to vote. 
And if you're in Asheville, we want you to know that Campaign for Southern Equality is proud to be a part of Vote AVL, a new campaign to increase the number of voters in Asheville! Please visit www.VoteAVL.org – and get all of the information you may need about voting in Asheville, NC. 
Here are some key dates for voting in North Carolina:
October 9

– Voter registration deadline

October 15-31 –

Early voting period

October 27

– Last day to request your absentee ballot

November 3

– Election day
LGBTQ Southerners like us have the chance to #QueerTheVote in less than a month – let's not miss this opportunity to support candidates who support LGBTQ equality and policies that protect immigrants, BIPOC communities, people with disabilities, and more. While federal races get a lot of media attention, remember that local and state races have a tremendous impact on our lives. 
Take a minute to check out www.vote411.org, then make your plan to vote, write it down, and ask your friends and family members how they're going to make their voices heard on or before November 3.