UPDATE, 2/17, 3:30pm ET: Thank you for your interest in the Campaign for Southern Equality's Emergency Assistance Grants through our COVID-19 Rapid Response Grant Program. We are sending love and support during this challenging time. On February 17, 2022, we reopened the application and received 200 applications very quickly, reaching our $50,000 limit for this round, and the round is now closed. To stay tuned about this grant program, please sign up for our email list in the footer of this website or by clicking here.
As the COVID-19 pandemic continues – and even as there is significant hope that the end of the pandemic is in sight – our team sends love and support to folks facing significant hardships, including so many across the LGBTQ South.
Today we are opening a new round of COVID-19 Rapid Response Grant Program funding to provide support to help with rent, food, medical expenses and other necessities.
LGBTQ Southerners impacted by COVID-19 can now apply for an Emergency Assistance Grant (EAG) – just click here. Any LGBTQ person in a Southern state experiencing the health and/or financial impacts of the pandemic is eligible to apply for a grant of $250 to assist with needs such as food, rent, prescriptions. Previous recipients of an Emergency Assistance Grant are eligible to apply.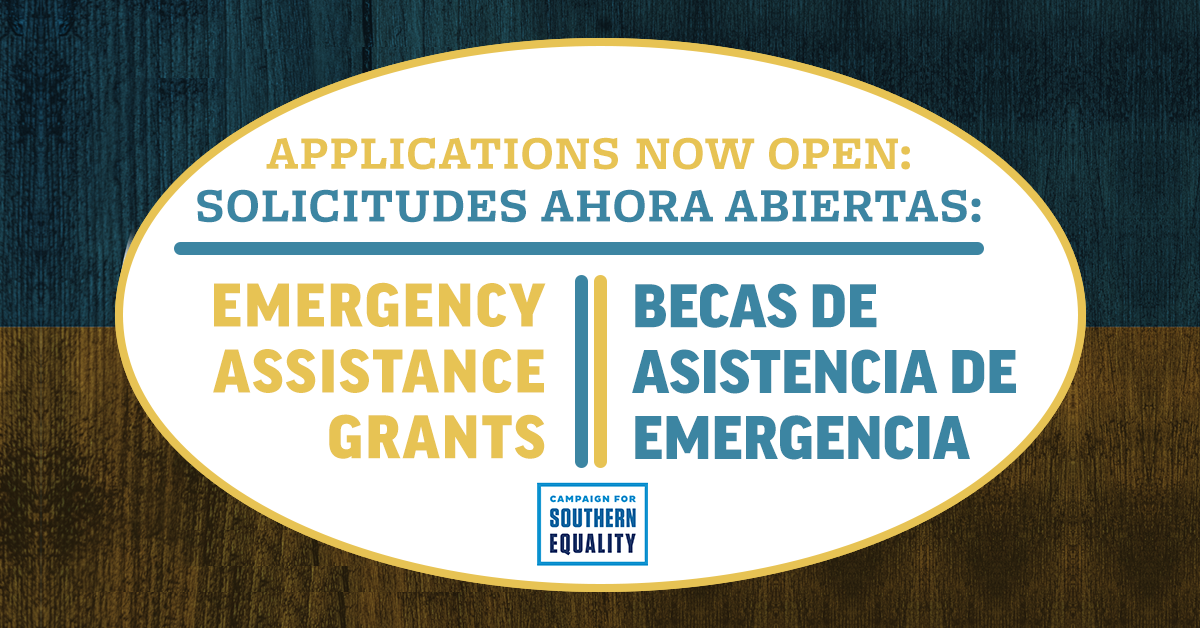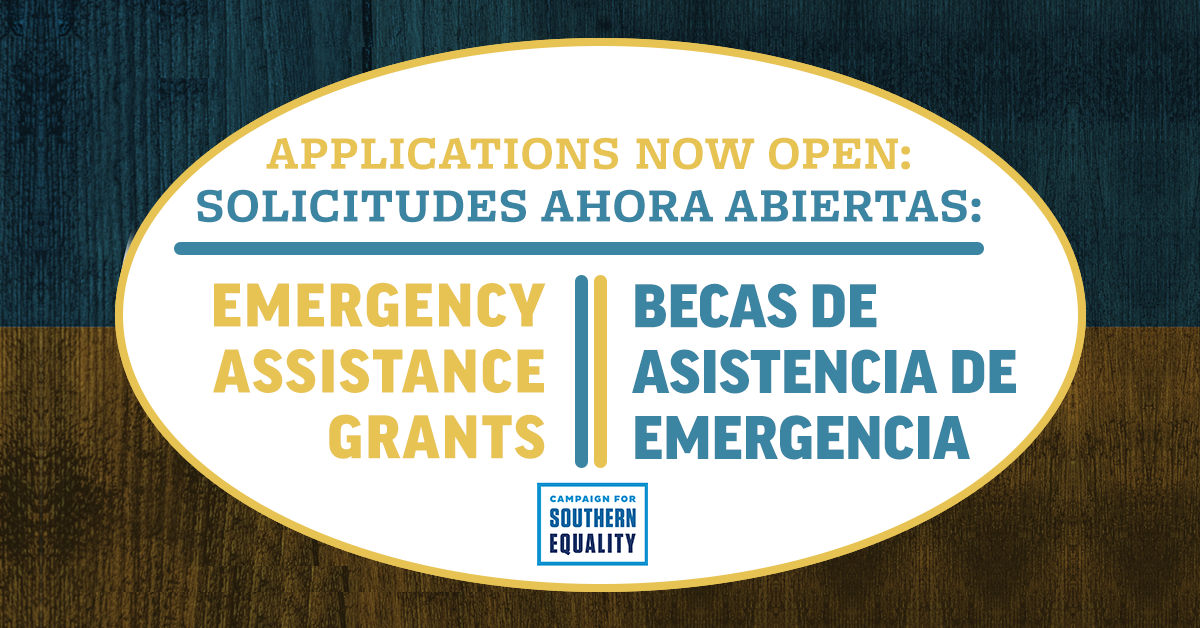 Since March 2020 we've opened up more than $475,000 in rapid response funding, including a round that we are opening today.
Our team is working with CSE members and partners across the South to ensure that these funds reach the most impacted LGBTQ Southerners, including BIPOC and trans, nonbinary, and gender non-conforming Southerners. Of the grants issued, 69% of recipients are BIPOC, and 73% are TGNC.
Please help spread the word about the newly reopened application for these Emergency Assistance Grants – we want to be sure LGBTQ folks across the South who are in need know that help is available. Access the application here in English and Spanish.
Thank you,
The Campaign for Southern Equality
P.S. Want to support the COVID-19 Rapid Response Grant Program? Click here to donate.
This post is also available in: Español (Spanish)