2020 did not come to play with us. It has been a jarring few months for most everyone, and especially Black LGBTQ people who have been on a roller coaster of emotions – from pain at the brutal murders of countless Black people at the hands of often unaccountable law enforcement; to the hope of global demands to protect and celebrate Black life; to the rigor in the demands against the existence and the funding of racist governments and police departments; to the elation of the toppling of colonial and confederate monuments. The list of ups and downs goes on and on.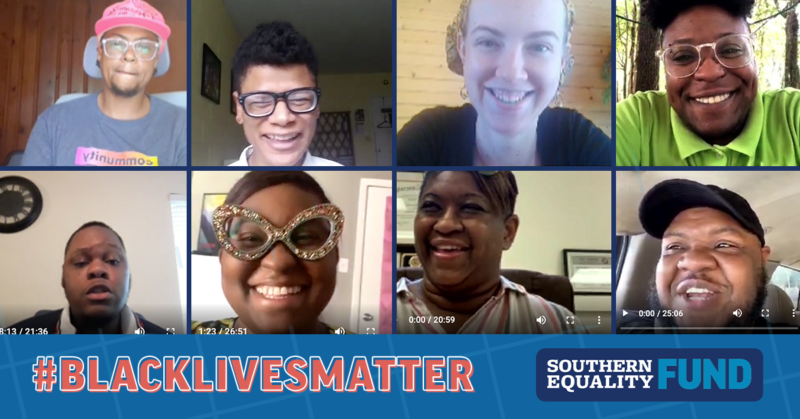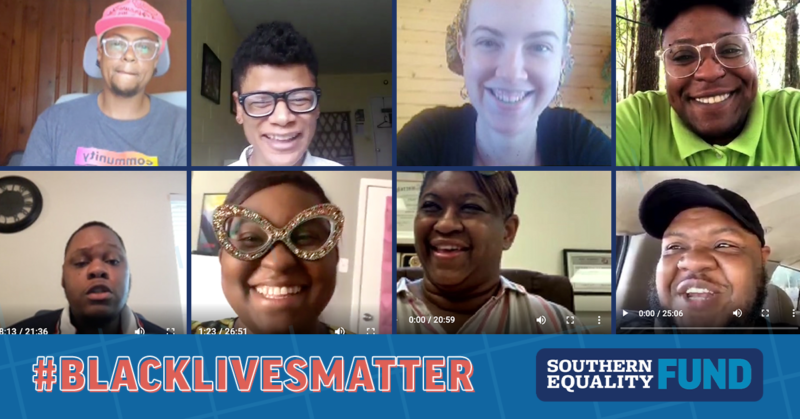 On Juneteenth weekend of this year, a few weeks after the beginning of the recent uprisings for Black lives, the Campaign for Southern Equality launched a special #BlackLivesMatter grant round for Black LGBTQ Southerners doing righteous work in their communities. We were able to offer ten organizations up to $500 in mini-grants for a total sum of $6,000 allocated. Then in August, we reopened another round of nominations and are in the middle of processing around $20,000 in additional grants. The #BlackLivesMatter Southern Equality Fund special grant round is supported by a generous donation from East Fork Pottery. In summer 2020 East Fork Pottery donated a portion of sales from their new Lapis glaze to CSE, and in June the company hosted an online auction featuring artists, chefs, and makers who donated their time, talents, and art. CSE will put East Fork's entire donation to work to support BIPOC-led organizing and people across the LGBTQ South.
We were elated to support this incredibly powerful and diverse group of grantees. The grantee list included groups that do birthwork and doula services, media arts and filmmaking for Black trans people, a GED program for trans people and sex workers, both transfeminine and transmasculine support groups, rural drop-in centers, and the list goes on. Wow. Y'all did not come to play with 2020 either.
We wanted to uplift the work of these amazing groups – and so last month, we did a series of staff interviews with #BlackLivesMatter grantees! Check them out here:
Quinton Reynolds of Trans(Forming) with Holiday Simmons
Takeallah Rivera of Make Lemonade Doula and Coaching Services with Liz Williams
Dr. Annise Mabry of The Box Breakers
Dewayne Murrell of The PAIGE Inc. with Wynston Sanders