It's hard to know where to begin in describing the heart and soul that Katie Watson has poured into the Campaign for Southern Equality. It started in 2004, when the first seeds of our work were planted and continued through a six year planning process. Since 2011, when CSE officially launched, Katie has been a board member and part of the CSE family.
This summer, Katie transitioned off the CSE Board, and changes like this are bittersweet: hard because Katie has been such an integral part of the CSE team every step of the way and we already miss her; exciting because Katie is embarking on new leadership opportunities in Baltimore, where she lives with her wife and daughter.
In 2011, as now, our office was in a church basement and then, as now, Katie's leadership and guidance helped guide our work. She brought a deep commitment to justice, a commitment to listening to impacted people, a focus on racial equity, detail-oriented planning skills and, above all, heart and spirit to this work.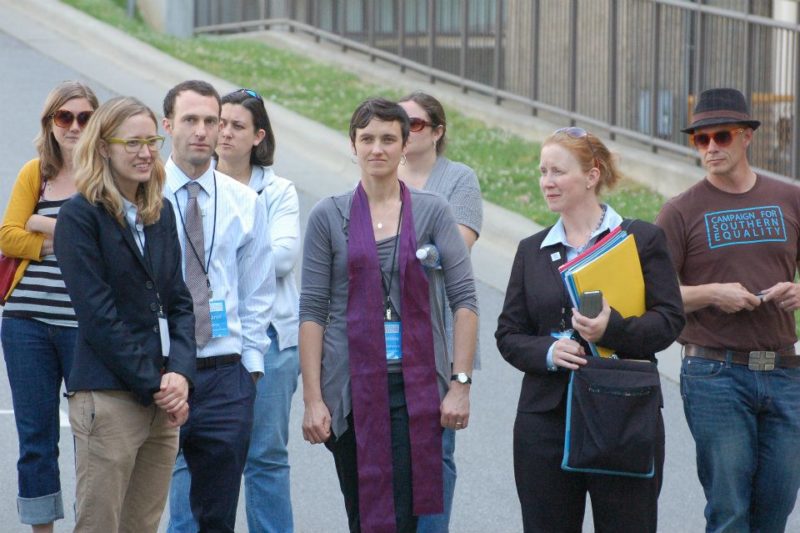 She and her wife, Nilka, traveled to Asheville to help organize CSE's first Community Law Workshop at Blue Ridge Pride in 2011. They helped us serve more than 70 people with free legal services that day, as rain and winds howled, scattering paperwork and threatening to blow tents over.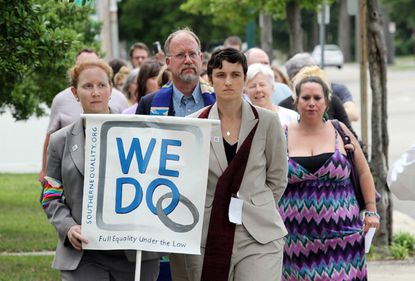 In 2012, Katie traveled across North Carolina as a member of CSE's Legal Team as we ran a stage of the WE DO Campaign. We were calling for marriage equality across the South through direct actions in which LGBTQ couples requested – and were denied – marriage licenses. That week Amendment One passed by a wide margin in North Carolina and President Obama expressed support for the freedom to marry for same-sex couples. Against this historic backdrop, CSE was honored to walk with hundreds of LGBTQ people and allies across the state – from Wilson to Winston-Salem to Marshall – as they took public action calling for full equality.
CSE grew quickly in its early years, and the Board's work shifted from helping to launch new strategies and programming to helping build an organization that could be nimble and responsive in the face of a rapidly changing political, legal and cultural landscape across the LGBTQ South. Katie stepped into the Chair role and championed a process of developing policies and practices for the organization that center equity as a core value and commitment. A practicing attorney with a background in public health issues, Katie also brought her expertise to bear on CSE's work, from federal litigation to a growing body of programming through our Community Health Program.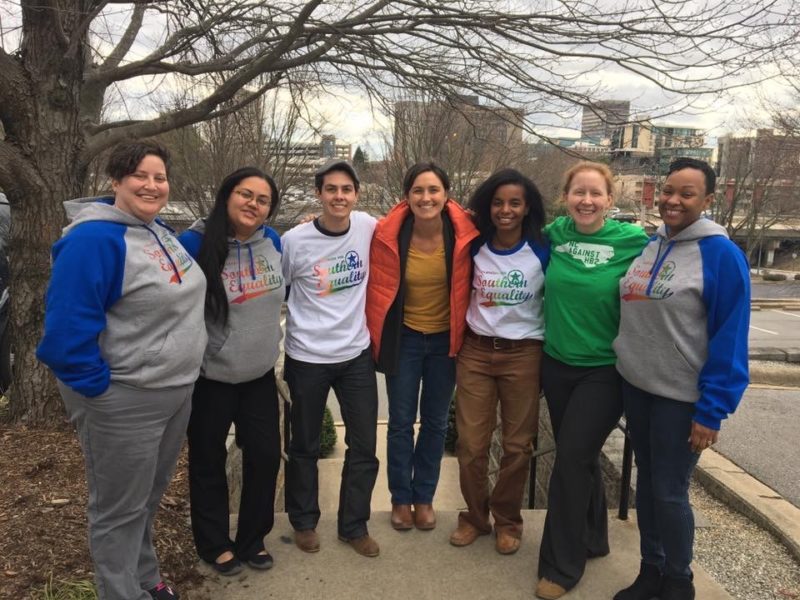 Everyone at the CSE family is so grateful to Katie for pouring her leadership, heart, spirit, and action into this work – we have been changed by working alongside her, and she has made such an impact. We send love and support as she moves into this new chapter of her work for justice and equity.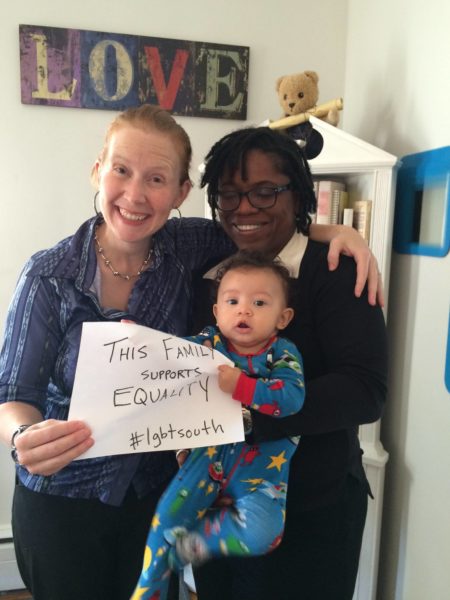 Meet the Board of Directors for Campaign for Southern Equality by clicking here.