The first half of 2022 was marked by a brutal wave of anti-LGBTQ legislation in statehouses across the country – and South Carolina was far from exempt, with several bills directly targeting queer youth. That's why we're grateful for the work of the Uplift Outreach Center in Spartanburg, SC, which has had a key role to play in providing important services to queer youth. The Uplift Outreach Center is currently the only program in Upstate South Carolina solely dedicated to serving LGBTQ youth. They have been a strong partner in the South Carolina United for Justice & Equality Campaign and have been doing everything they can to fight for queer and trans rights on the legislative front as well as consistently providing services that are integral to suicide prevention and safeguarding the mental health of LGBTQ+ youth in the area.
Uplift Outreach recently worked with the Campaign for Southern Equality to distribute "Back-to-School" care packages to LGBTQ+ youth in Upstate South Carolina containing school supplies, a Supportive Schools guide made by CSE, and heartfelt letters of encouragement written both by CSE employees and members of the greater community. We talked a bit both with Deb Foreman and Jodi Snyder from Uplift Outreach Center to get some insight into the work they are doing and to figure out what everyone can be doing to help out.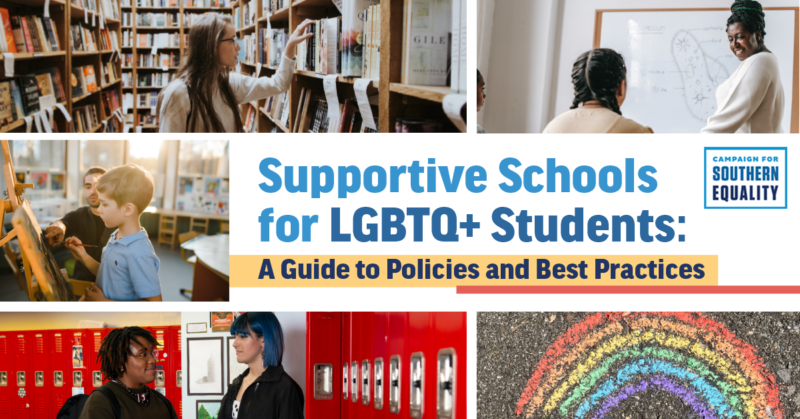 CSE: In this time of unprecedented anti-LGBTQ+ attacks, what do you think are some essential steps everyone should take to help make LGBTQ+ youth feel supported and hopeful, and how can we take a stand against the ongoing attacks on school systems throughout the South?
DEB FOREMAN: I feel as if as many people as possible could reach out to LGBTQ+ youth and just let them know that they are seen and heard, it would at least make a small difference in their day-to-day lives. Uplift would like to thank CSE for the care packages provided to our transgender youth, as those packages definitely brightened many of the youth's days! 
As an adult who no longer has a child in school, I rely on the reports from our youth and families about their experiences (both positive and negative) at school. Unfortunately, when it comes to LGBTQ+ youth there are more negative stories of relentless bullying by peers, staff and school administrators. Reports of bullying seem to go unresolved at best but oftentimes they are ignored by schools. We as adults need to keep providing support to these youth and to their families while continuing to make attempts at communication with our schools and legislators in regard to making our school environments respectful and safer to our LGBTQ+ youth. 
JODI SNYDER: There are so many ways we can help our youth, ranging from simple ways like being encouraging and supportive to putting in the effort to continue to operate and offer welcoming safe spaces like Uplift Outreach and the Queer Wellness Center in Greenville so that our youth are able to have access to essential services and supportive adults in their lives that they may not have at home and in other spaces. We need to keep fighting the fight; we need to keep emailing our senators, spreading awareness on these issues and sharing what we are doing on social media, and just letting the community know we are here.
CSE: In your experience, what do you find to be the most effective form(s) of resistance (both by individuals and organizations) to the currently intensifying anti-LGBTQ+ rhetoric and legislation?
DF: In my experience I feel that sharing individual stories has a positive effect on some legislators. Letter-writing and phone calls to our legislator's offices also seem to have a positive effect along with attending county delegation meetings. I wish that it all (combined) had an even larger effect; living in a red state is so difficult for so many marginalized individuals.  
JS: I know that just recently in Spartanburg and Greenville we have had quite a few legislative meetings and liaisons from different organizations have attended or spoken at those meetings. I would encourage all of us to stay involved in ways like this because we need to advocate for LGBTQ+ youth and teach and encourage them to advocate for themselves. If we don't continue to do these things, progress will halt and we will never get anywhere. We have to constantly consider these things and stay involved in different political spheres in our community so that we have a voice.
CSE: How can LGBTQ+ folks and allies both continue to fight for our rights while also prioritizing self-care and preserving their peace?
DF: What a great question! LGBTQ+ folks and allies should continue to do what we've been doing all along to fight for the rights to obtain equality. I have always found it difficult to balance self-care or even prioritizing it so I don't have a good answer other than it really needs to be a priority as this fight for equality has been and will continue to be a long journey. Finding the time to squeeze out a walk, meet someone for coffee or a meal, finding community and celebrating the small wins along with the big wins have always been my "go to's." 
JS: Especially for allies, we all need to constantly be educating ourselves about what is going on and attending local meetings and staying involved in local politics. Keeping an open dialogue, gathering in safe spaces, and fighting against censorship (for example, of queer literature) are all very important.
CSE: How do Uplift Outreach and your partner organizations help support each other? 
DF: Uplift makes every effort to provide needed and requested support to our partners as often as we are able to do so. This takes on different forms such as attending an event that we're invited to, collaborating with ideas to meet community needs and sharing needed resources in whatever form is needed which may vary from providing in person support to just sharing information on social media and everything in between!
JS: We are constantly doing different events together with our partners, like the upcoming Upstate Pride festival on November 5th. We are always working to foster new connections, network with other organizations, and host events that showcase all of our organizations. We also just did a Holistic Health Fair event at the Queer Wellness Center with 864 Pride and the LGBTQ+ Chamber of Commerce. Our events are planned on a near monthly basis; for example, we have another event planned in partnership with USC Upstate in celebration of National Coming Out Day. We are constantly planning events to offer education about what we do and how we (Uplift Outreach and our partner organizations) support each other.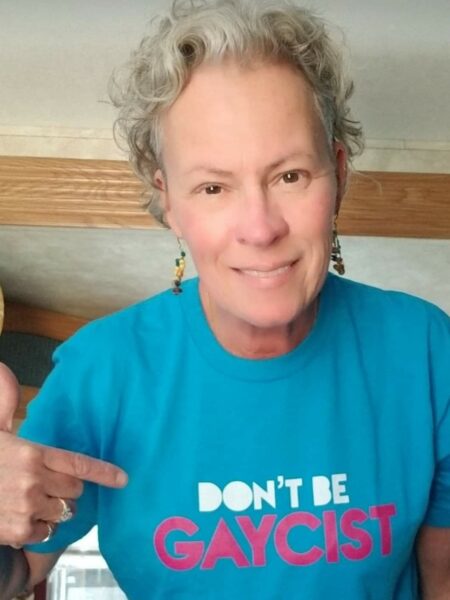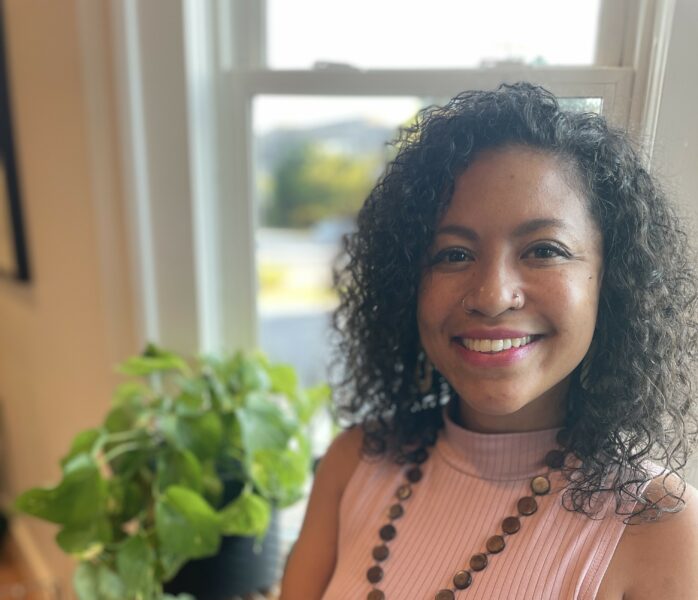 Deb Foreman                                         Jodi Snyder