Today, June 27, 2019, team member from the Campaign for Southern Equality were thrilled to be at the North Carolina Primary Care Conference in Asheville, North Carolina to share findings about the critical importance of incorporating LGBTQ-inclusive equity practices across the health care system.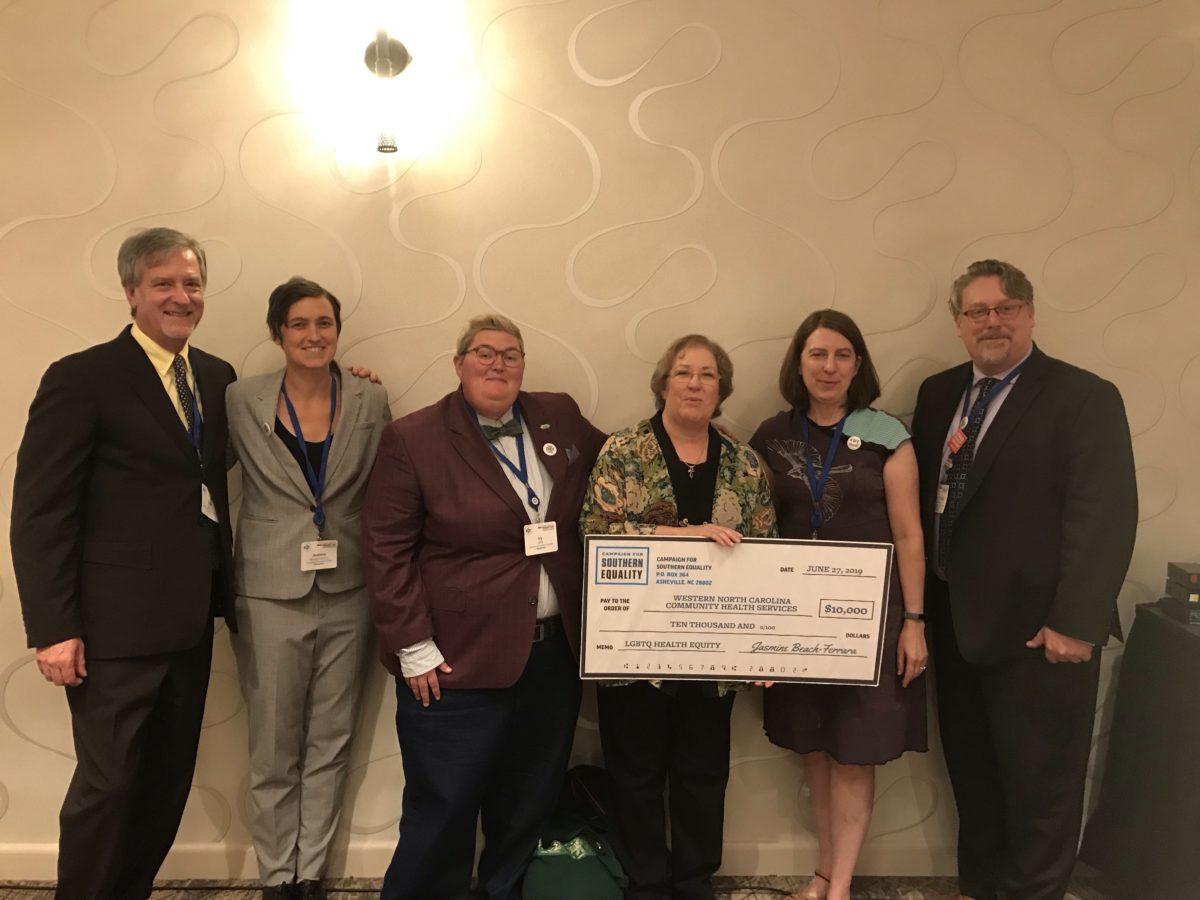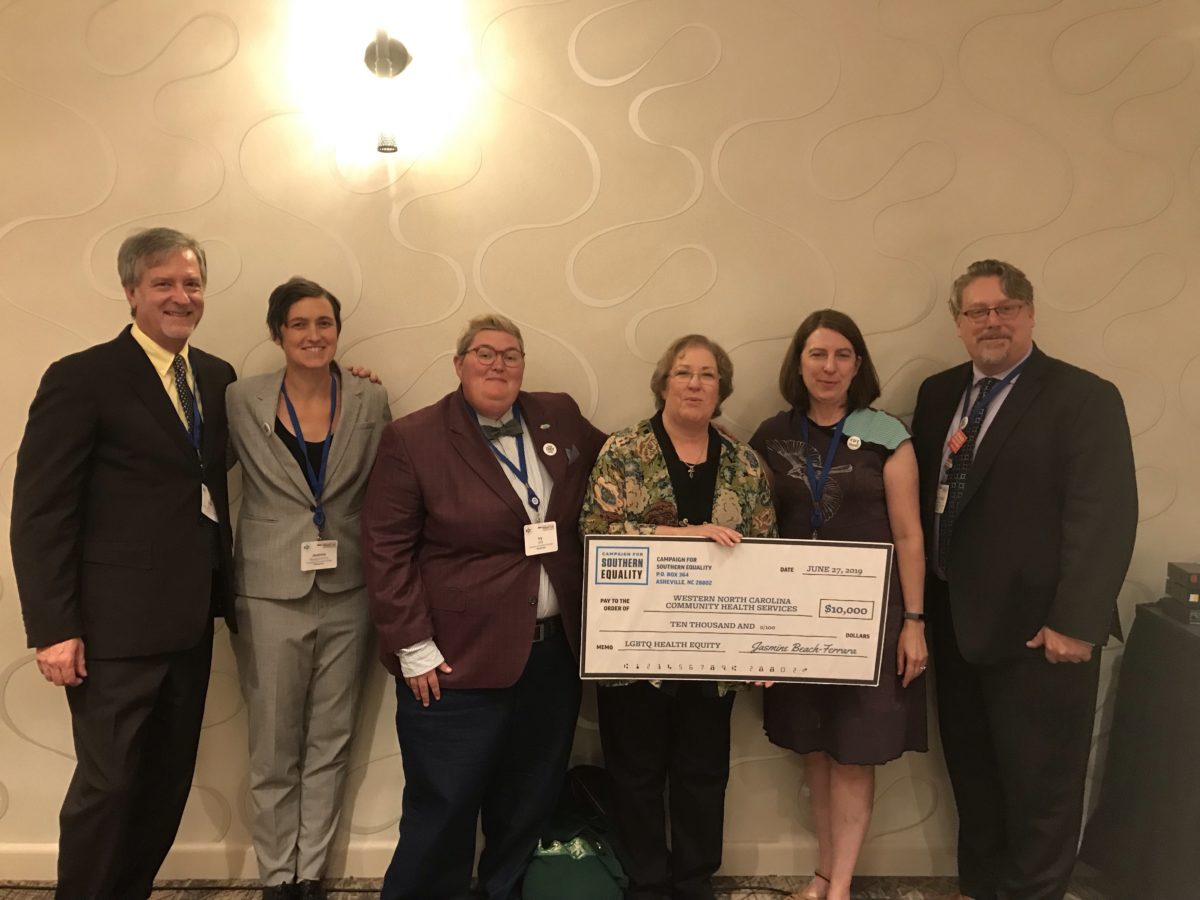 Our Executive Director Jasmine Beach-Ferrara and our Community Health Program Director Ivy Gibson-Hill spoke on a panel alongside staff members from Western NC Community Health Services about our initial learnings from the Southern LGBTQ Health Initiative. Launched in 2018 with WNCCHS, the Southern LGBTQ Health Initiative is a partnership to expand access to LGBTQ-friendly primary care, HIV care, and support services at Southern community health centers. The panel discussion and presentation was called, "LGBTQ Health Initiative and Trans Care at WNCCHC/Campaign for Southern Equality."
As a part of the event, the Campaign for Southern Equality was thrilled to make a $10,000 grant to the team at WNCCHS. This grant will support the health center's work around LGBTQ health equity through their transgender health program and their HIV/AIDS care.
A whole panel from @WNCCHS and @SouthernEqual taking about how to best serve LGBTQ+ people in the South ?️‍?. How to survive and how to thrive. This requires the ability to access the most basic health care needs. #transhealth #NCCHCAPVCC19 pic.twitter.com/vaSbHNi4xl

— NCCHCA (@NCCHCAOnline) June 27, 2019
The $10,000 grant is a part of our Southern Equality Fund's Health Equity Grant Round. Throughout the summer this year, the Campaign for Southern Equality will be making a total of $30,000 in grant investments to four groups in the South working to improve their LGBTQ-inclusive health equity practices.
At the conference today we also distributed hundreds of "pronoun buttons" to folks who work at clinics across North Carolina. These pronoun buttons can help signal to patients that a clinic is LGBTQ-supportive and -friendly and can help protect all people's dignity, including the dignity of transgender and nonbinary people.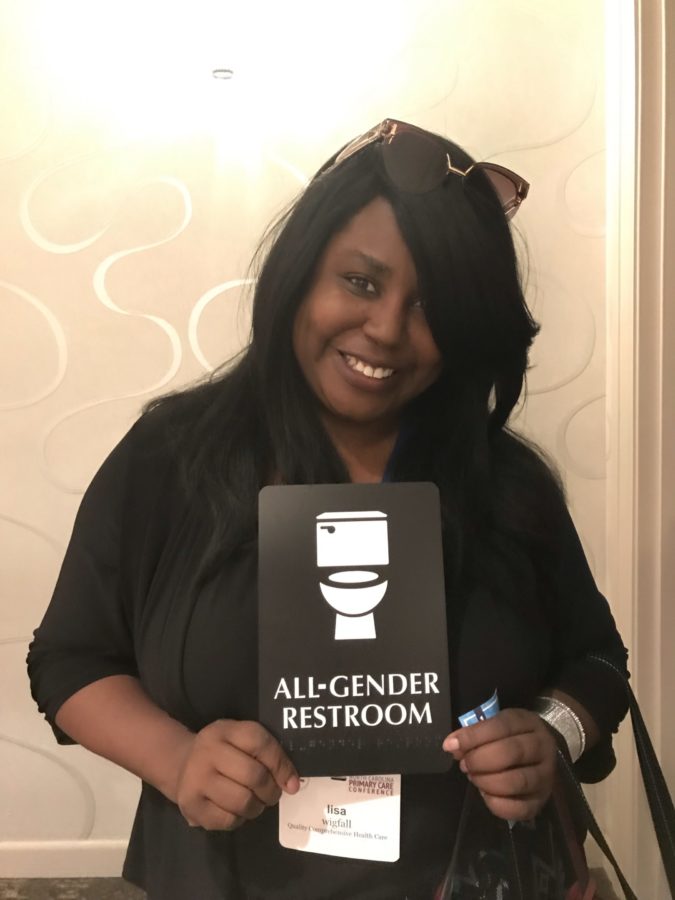 Lisa Wigfall from Quality Comprehensive Health Care in Charlotte, NC, is one of several primary care providers who took one of the Campaign for Southern Equality's All-Gender Restroom sign back to her clinic, another great way to create safe and inclusive spaces for all patients.
All of this is central to the work of our Community Health Program, which tackles the hostile climate that persists in many parts of the South. The hostility or lack of education can sometimes require LGBTQ people to take extra steps or travel hours to protect their rights and access basic health care and services. We're working to change that.
When we talk about community health, we mean every part of your physical, emotional and spiritual health. We dream about a South where LGBTQ folks can lead healthy, thriving lives in their hometowns. We believe that every LGBTQ person in the South should be able to access LGBTQ-friendly health care and legal services, and support services locally.
Learn more about the Southern LGBTQ Health Initiative here.