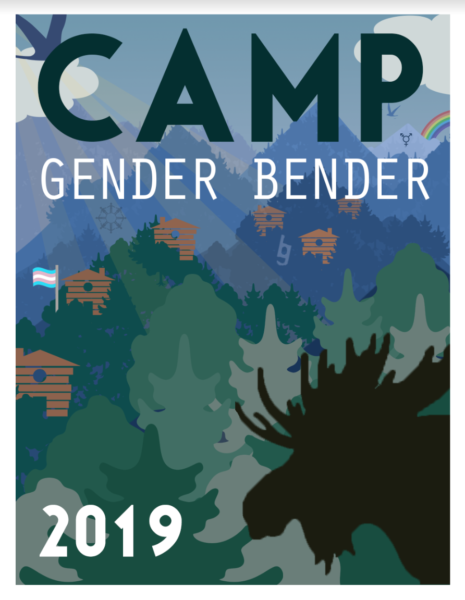 During the first weekend of August, more than 100 people from across the Southeastern United States came together at Camp Mikell in Toccoa, Georgia for Camp Gender Benders (or Camp GBs). The Camp, now in its seventh year, is an annual intergenerational summer retreat for trans and non-binary people and their support networks to build community, foster resilience, and strategize for intersectional gender justice while accessing direct services and peer support.
Camp GBs is led by the Gender Benders, an advocacy and support group that serves transgender and gender diverse Southerners through support, resources, and activism. The Campaign for Southern Equality's Community Health Program Director, Ivy Gibson-Hill, is the co-founder and Executive Director of Gender Benders. Wynston Sanders, who works with both CSE and Gender Benders as the New Southern Leaders Fellow, was also instrumental in getting Camp off the ground this year.
The Campaign for Southern Equality was proud this year to award $10,000 to Gender Benders, part of our 2019 Southern Equality Fund community grant round focused on transforming the landscape of LGBTQ health equity in the South. This infusion of funding to organizations on the leading edge of serving LGBTQ Southerners supported new models in the South that increase access to care and ensure that people are treated with dignity and respect in health care settings. The Southern Equality Fund grant to Camp GBs provided health, wellness, and resiliency services, including HIV testing and transgender health consultations, to the attendees of Camp GBs.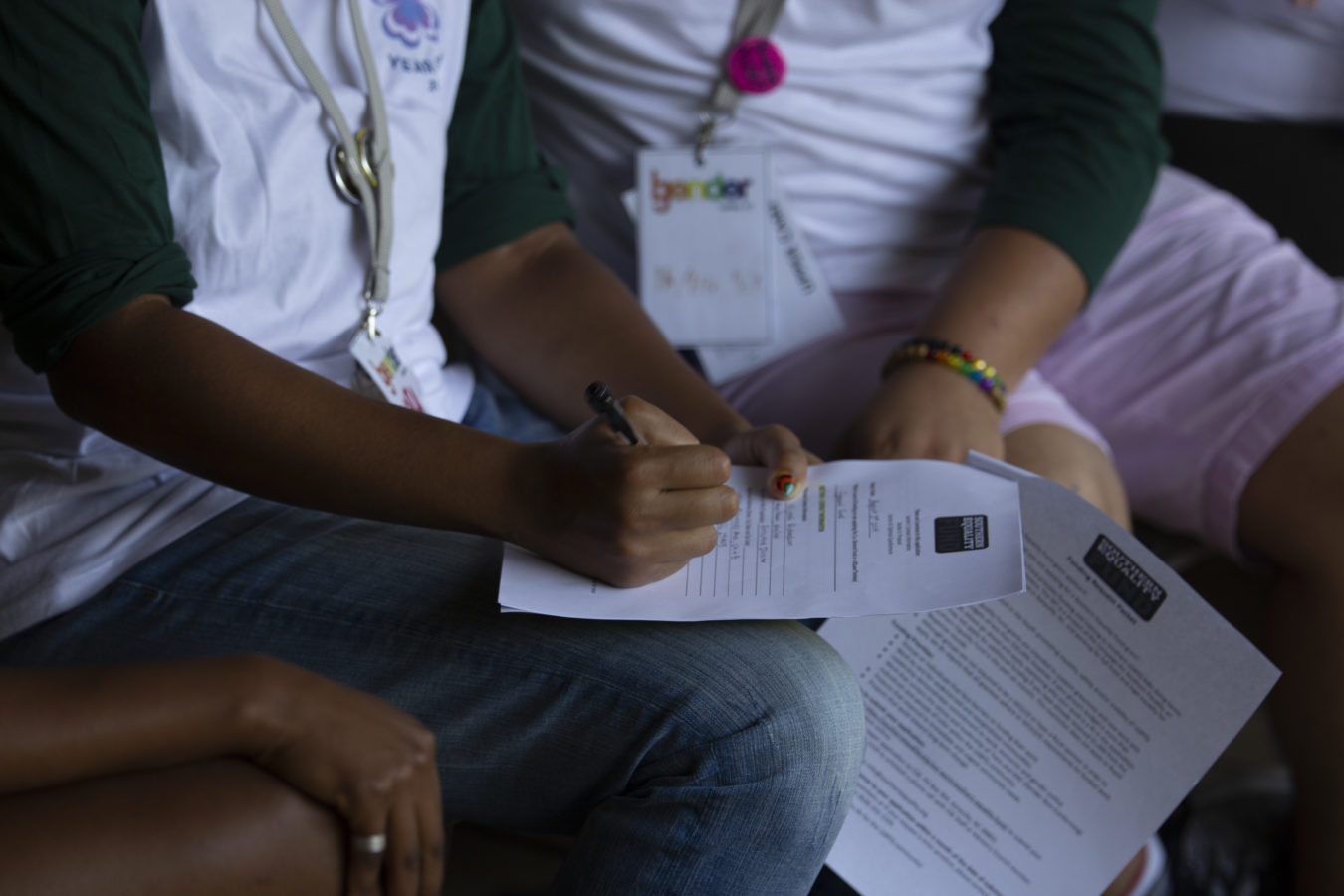 CSE also hosted a Southern Equality Fund On The Road workshop at CampGBs, inviting attendees to fill out on-the-spot applications for SEF grants of up to $500. Over the course of the short workshop on Saturday, August 3, the CSE team awarded $7,000 in grants to support trans-led organizing.
After the event, CSE staffers shared reflections on what it was like to be at Camp GBs and support this work through our Southern Equality Fund. Take a look! (Photos in this post are by Liz Williams)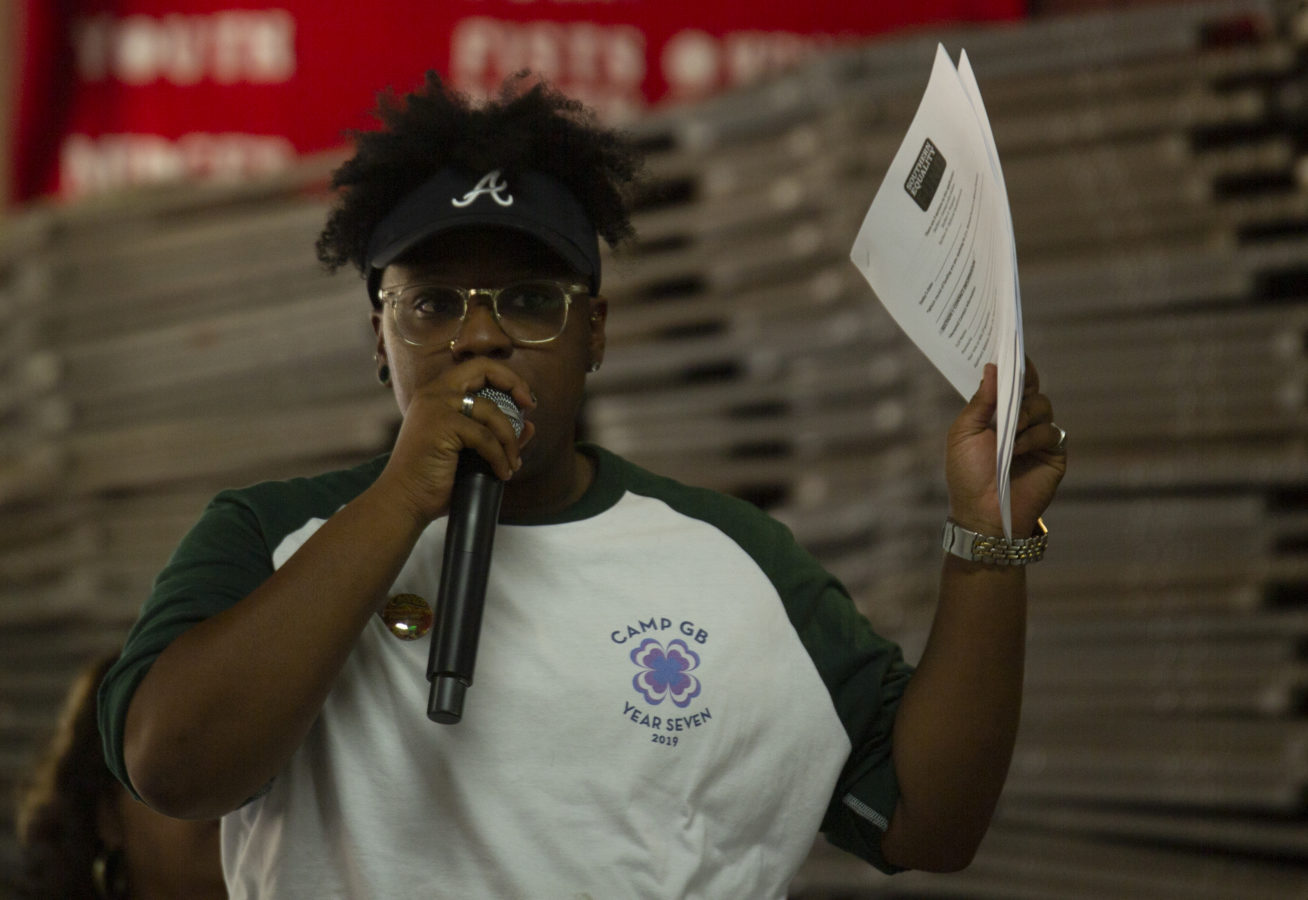 Ivy Gibson-Hill
"At its heart, Camp GBs is about providing a space for trans folks from across the Southeast to gather once a year. It's a brief moment when we get to live in a world that was built by us and for us. A refuge in a sea of forced invisibility. A place where people finally know in their hearts that they are not alone. As one of our campers has said: It's Trans Disneyland. That magic, that space, it creates relationships that carry people through the rough days. It creates collaborations that transform our movements. It creates time for our people to just breathe – surrounded by community.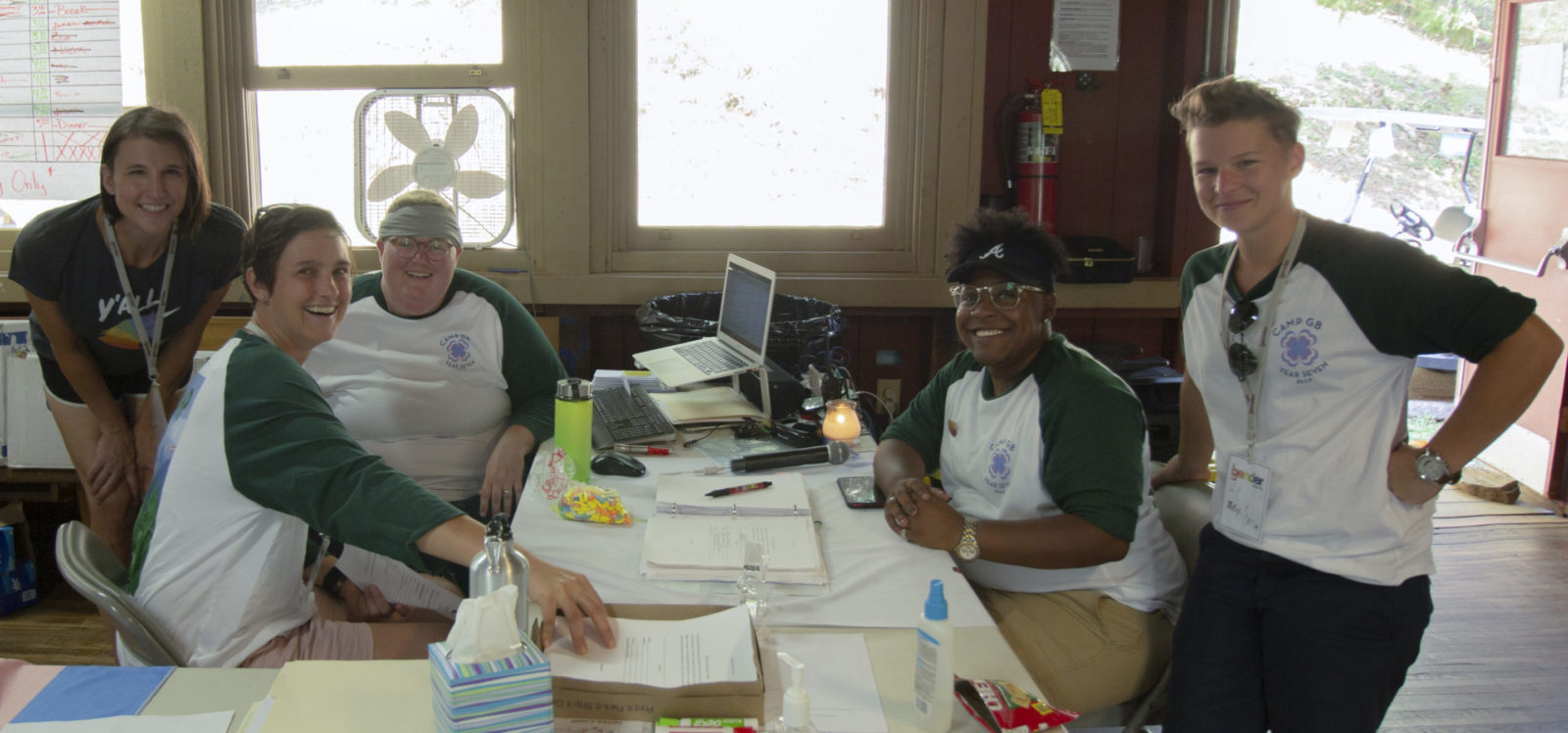 "That's the space that my team at Gender Benders has been able to create for the past seven years, and that is a wonder in and of itself. But this year, the magic went even further and allowed so many campers to also leave with tangible takeaways that will change their lives in both the short and long terms: Thirty-five people were able to get letters for name and gender marker changes from an on-site doctor. Twenty-seven people were able to start Hormone Replacement Therapy with Queer Med. Twenty-five people completed HIV tests. Other services people accessed include holistic herbal medicine, health education workshops, hair cuts, peer support, life coaching, mediation, grant writing support, and so much more.
"The Campaign for Southern Equality was a critical piece of bringing those services to Camp. This summer CSE granted Camp GBs with $10,000 as part of the 2019 LGBTQ Health Equity Grant Round, which focused on fueling pioneering initiatives that are envisioning new models for meeting the health needs of LGBTQ Southerners. I really believe in the philosophy behind our legal and health services at Camp: Bring services directly to where trans folks are already gathered for social and community-building reasons instead of leaving individuals to navigate these sometimes challenging, anxiety-inducing processes on their own. On top of funding a big portion of the health services, the Campaign for Southern Equality gave $7,000 in grants to support trans-led work in our campers' local communities with a special grant round of the Southern Equality Fund.
"It was beautiful to see more than 100 trans and non-binary Southerners leave this place with their health and legal needs met, their dreams for their communities funded, and of course, their hearts and spirits filled. I still don't have the words to sum it all up, but I think I get close when I share gratitude for the indescribable Camp magic that happens when people who are constantly told we aren't allowed to take up space finally have as much space as we want."
Jasmine Beach-Ferrara
"It was inspiring to get to be a part of the Camp GBs Community on Saturday and to spend the day with an incredible group of trans folks from across the South. There was a really special feeling in the air of people supporting each other and listening to each other's dreams and coming together to help envision the South that we want to work toward every day. It was really special to connect with organizers that we have worked through over the years.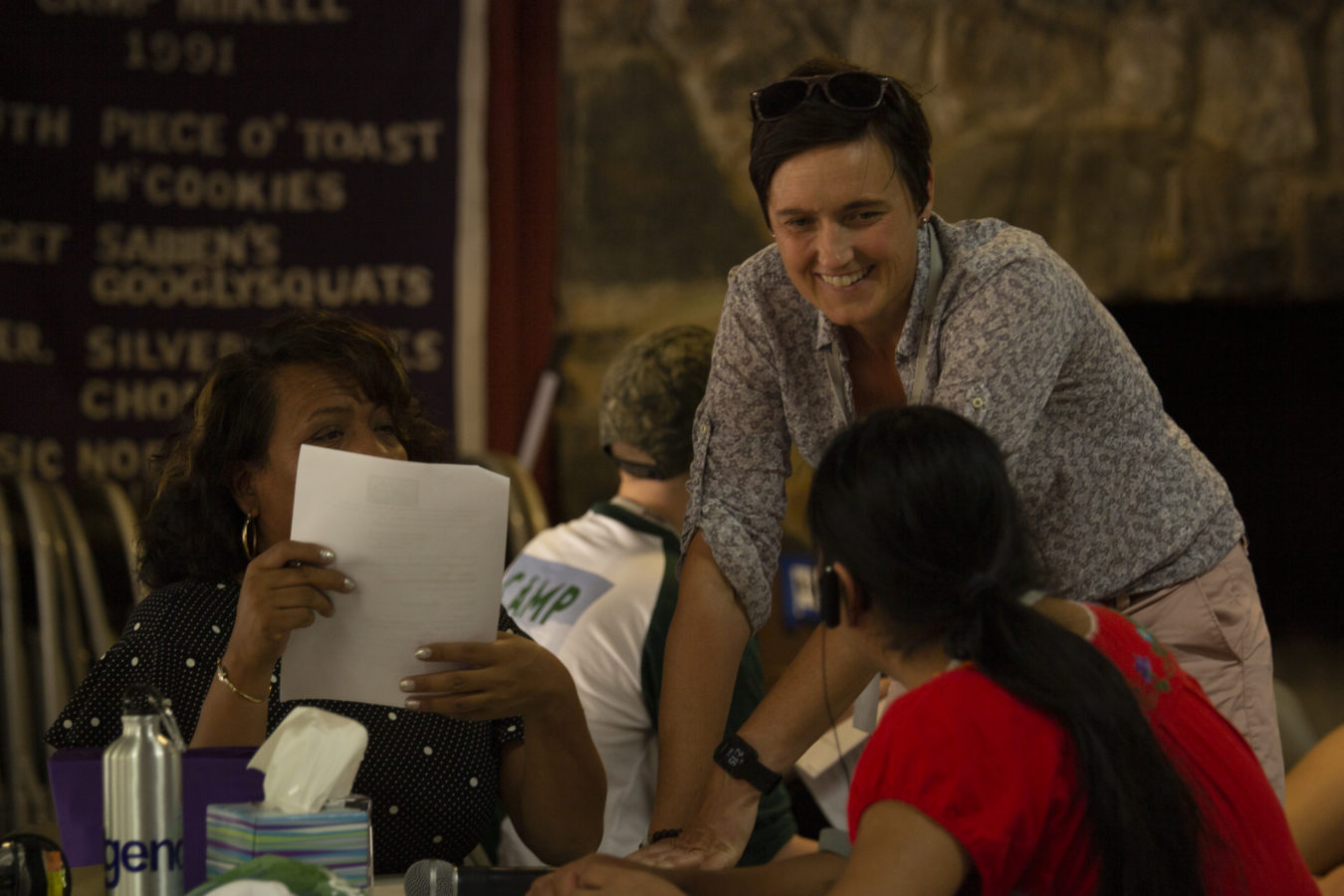 "We were honored to provide the health grant that GBs used to fund the really sensitive health work at Camp, such as consulting with Queer Med and getting HIV testing. It was also inspiring to run a pop-up Southern Equality Fund on the Road workshop. Many folks had already received SEF grants, but some had never heard of what we are doing. So we gave a presentation and invited folks to work on a grant application on the spot. The GBs had run a cool Design Studio process by which people could connect with people who had similar passions, and that was a great springboard.
"We work really hard to keep our Southern Equality Fund application process simple, and by the end of 45 minutes, we had 30 grant applications. And they were all for projects that were providing direct and frontline support to trans folks in the South. The grants went toward helping folks get access to the food they need, the clothing, the healthcare, the support around safety issues. We were honored to say yes to every proposal. We originally thought we'd give $5,000 in grants, but we expanded it to a $7,000 round. My heart was really full the whole time we were there and in the days since, just because there is so much joy in the air, especially at this time of our country. Being in a space of joy and hope was an incredible feeling."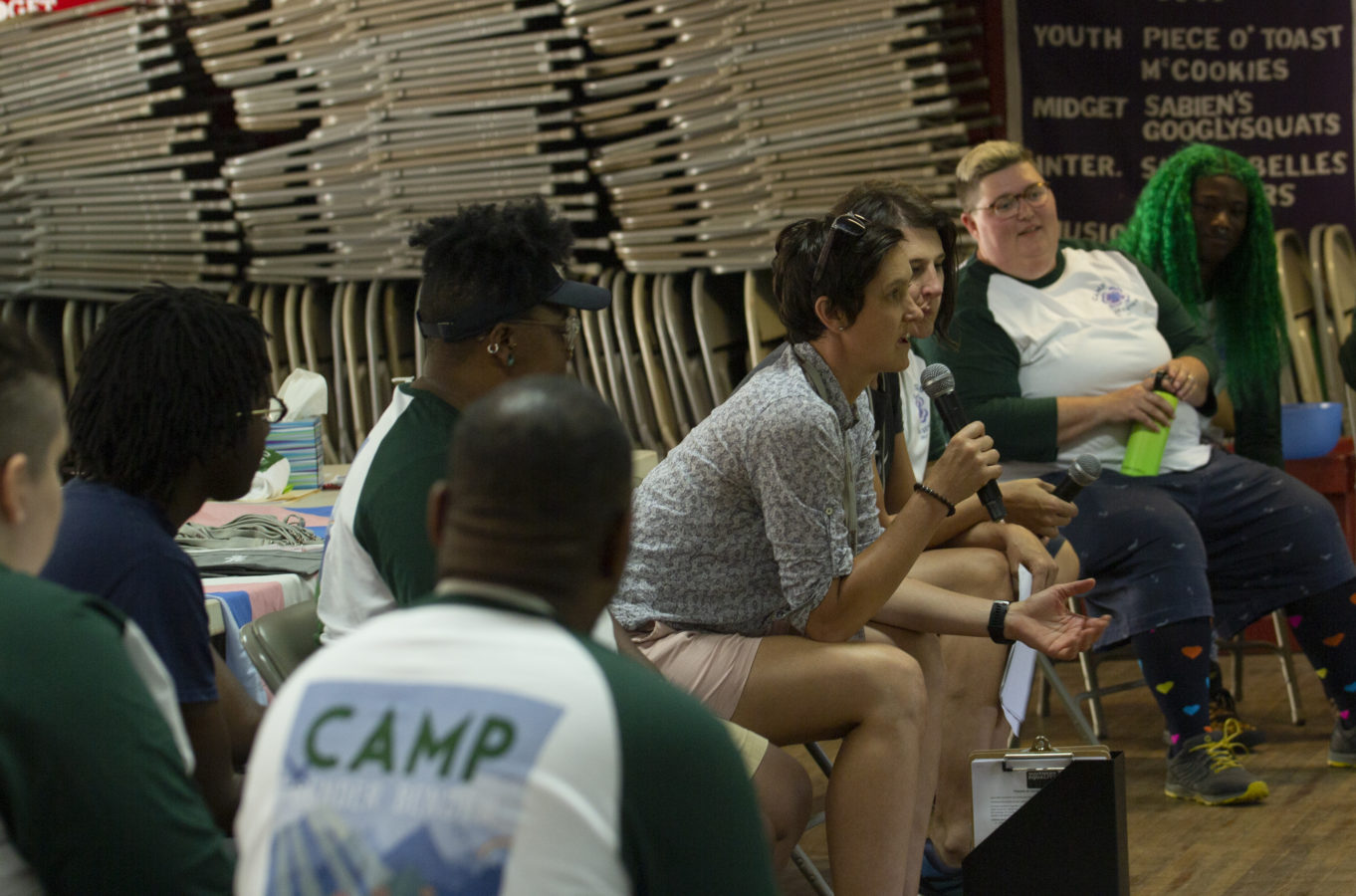 Liz Williams
"My brief time at Camp GBs was amazing! When I initially arrived in the parking lot of the camp, I had the slight anxiety of a High School freshman. Being a quiet black genderqueer person in a new space, I get that sense of anxiety on a regular basis, BUT I saw myself reflected in so many GB Campers! I've never seen so many black, brown, trans and genderqueer family members in one space and I instantly felt a new sense of comfort I don't think I've ever felt before. There were so many warm, sweet, and informative moments I had in this new safe space. None of this would have been possible without the impressive, awe-inspiring, tireless work of the Camp Gender Benders staff. The vital legal, financial, medical, and self care resources they provided will change so many lives for the better.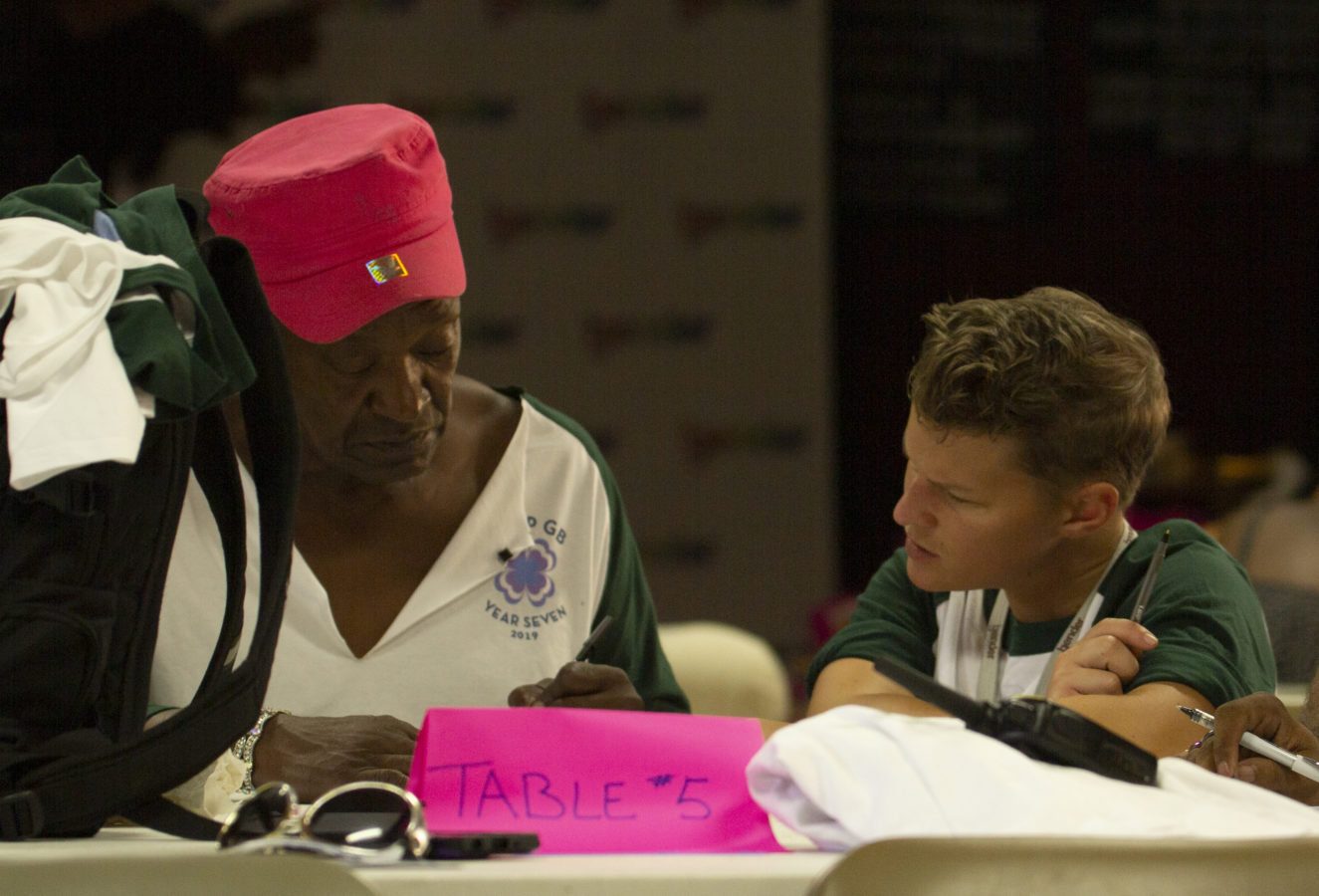 "I was so proud to be a part of the CSE team when it came to furthering the betterment of Camp's attendees though the distribution of the Southern Equality Fund as well as photographing the amazing recipients of past CSE grants. I hope to build more bonds with this welcoming, intelligent, brave, awesome community by means of participating in future Gender Benders and CSE events and activities."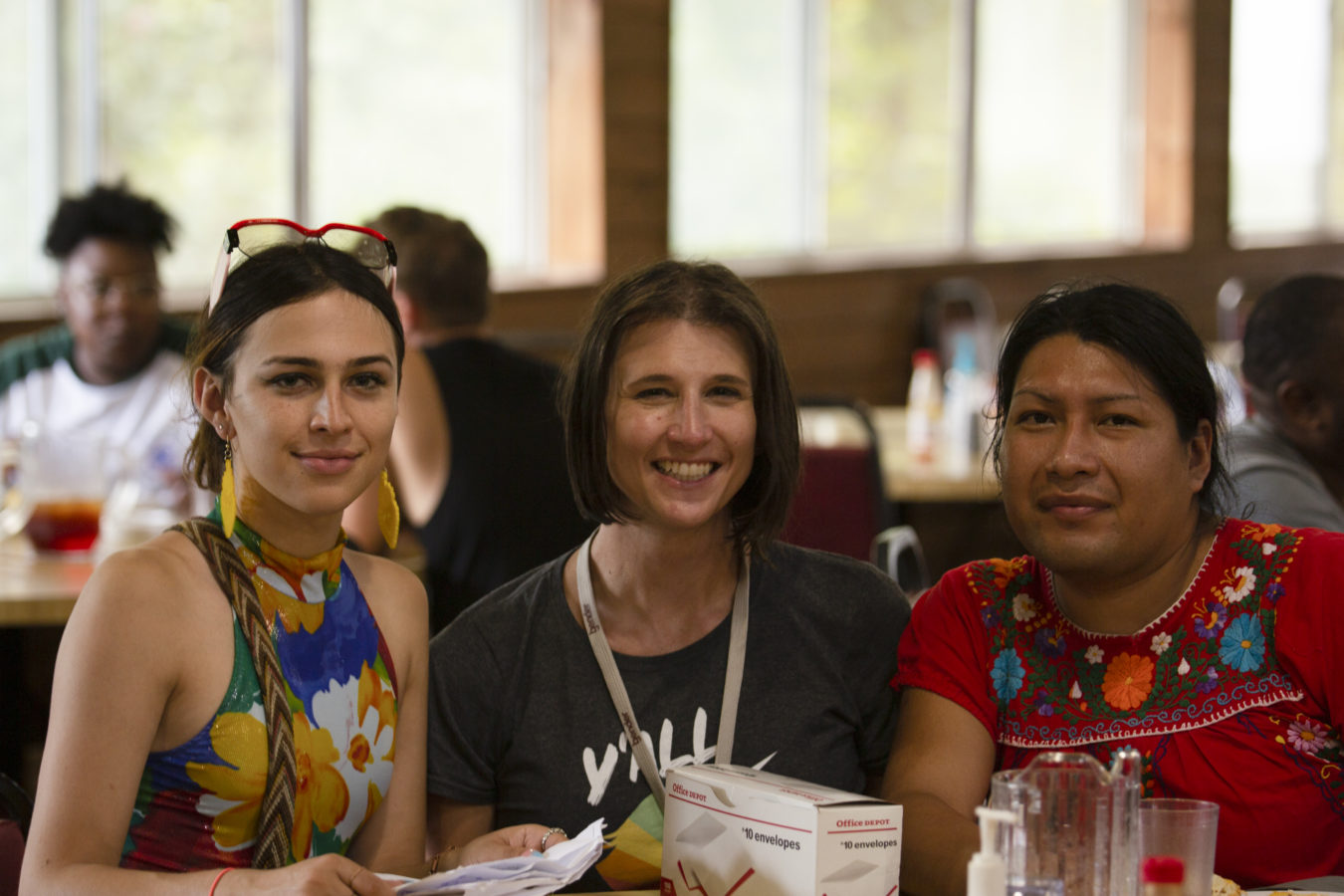 Allison Scott
"This was my second year attending camp GB. As a trans woman it warms my soul to see my community have a space that for an all-to0-brief time gives them the chance to live fully and, more importantly, to dream. Trans and nonbinary people living in the world are often going through the motions of making their way when we are told we shouldn't exist.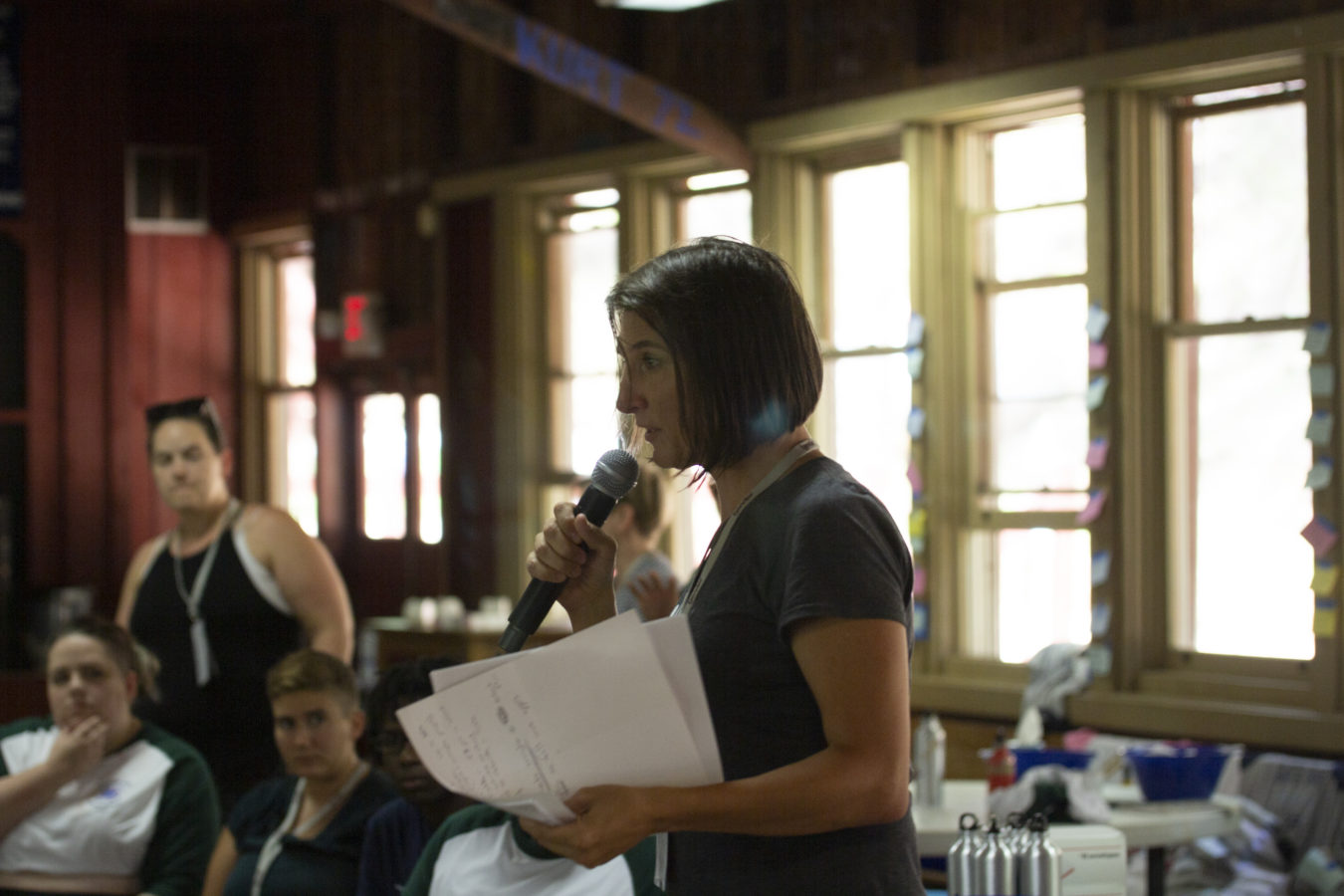 "Camp GBs is a place where those worries and expectations can be set aside to let our community escape into thoughts of 'What If?' They can collaborate and work together in finding the solutions that our community needs. It's a place that allows us to craft the tools that will elevate us all together so that others will also be allowed to dream."
(Photos throughout this post are by CSE Artist in Residence Liz Williams)